Latest labour market figures blow all economists' expectations out of the water once again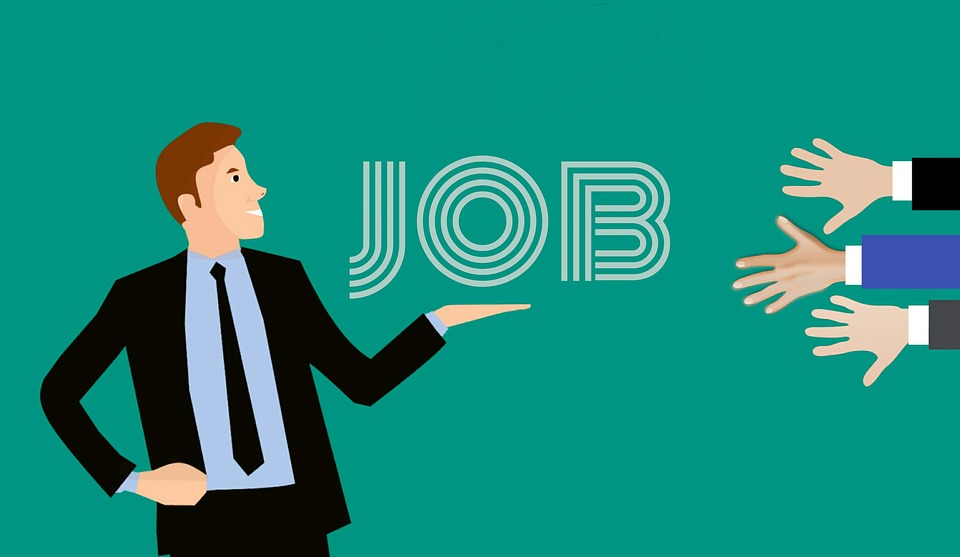 Did somebody say 'tight labour market'?! Official unemployment figures have totally shattered expectations on the low side again, coming in at just 3.4% for the September quarter.
Statistics New Zealand says that equals the previous low recorded in December 2007. In the June quarter unemployment was 4.0%.
The figures will keep pressure on the Reserve Bank (RBNZ) to keep raising interest rates. It hiked the Official Cash Rate from 0.25% to 0.5% last month and is largely expected to raise the OCR again on November 24 to 0.75%. Meanwhile, banks have been front-running the OCR increases by hiking mortgage rates in reaction to sharp increases in wholesale interest rates.
Capital Economics Australia & New Zealand economist Ben Udy said he wouldn't be surprised if the continued lockdown in Auckland weighed more heavily on the labour market in the fourth quarter.
"But given the further tightening in Q3, the RBNZ is bound to determine that employment is now above its maximum sustainable level. With underlying inflation also above the RBNZ's target in Q3, today's data raise the risk of a 50 basis point [OCR] rate hike by the RBNZ in November."
ANZ economist Finn Robinson and chief economist Sharon Zollner believed the RBNZ could achieve a similar degree of tightening to a 50bp hike "with more optionality and less risk" by hiking 25bp and showing an aggressive forward track, and/or adding a January OCR Review into the announcement schedule, "which the market would quite rightly read as an 'in principle decision' to raise the OCR another 25bp at that meeting".
"All up, the RBNZ clearly has more work to do, but we suspect the picture will get murkier from here as the data flow becomes not only more volatile and noisy, but also genuinely more mixed.
"The housing market boom in particular is on borrowed time."
Economists had expected an unemployment figure of around 3.8% to 3.9% for the September quarter, while the RBNZ had shot for 3.9%.
Private sector wages rose 0.7% in the quarter and 2.5% in the year. That's just a tick above what the RBNZ expected and actually less than most economists forecast.
The seasonally adjusted underutilisation rate fell to 9.2% in the September 2021 quarter, while the employment rate rose to 68.8%.
The participation rate rose by 0.7 percentage points to 71.2%
The New Zealand Council of Trade Unions (CTU) said the unemployment data supported its view that NZ has a strong economy in which businesses and workers are showing their resilience to COVID-19 and the global economic outlook.
"Low unemployment, strong GDP growth, should be driving wages and the real incomes of New Zealanders workers higher," CTU economist and head of policy Craig Renney said.
"Now is the time for the government to be bold in its aspirations for the economy, in its aspirations for Minimum Wage changes, and to deliver on its agenda for employment relations." 
Kiwibank economists said an extremely tight labour market can mean only one thing.
"Wage growth is set to rise ahead. We're picking wage growth will lift well above 3% next year."
The number of unemployed people fell by 18,000 over the quarter to 98,000, which, combined with 54,000 more people in employment, drove the unemployment rate down, Stats NZ said.
"The strong decline in unemployment brought the rate down to New Zealand's lowest rate on record, matching December 2007, when it was also 3.4%," Stats NZ's work and wellbeing statistics senior manager Becky Collett said.
"The fall in the unemployment rate is in line with reports of difficulty finding workers and high labour turnover, and continued travel restrictions on international arrivals, which put pressure on domestic labour supply," Collett said.
Similarly, underutilisation, which is a broader gauge of spare labour market capacity, fell to 9.2% from 10.5% last quarter. As with unemployment, this has now reached lows last recorded in the December 2007 quarter.
In addition to people who are unemployed, underutilisation includes people underemployed (those who are employed part-time yet want and are available for more work) and people who want jobs but are either unavailable to work or not actively seeking work (the potential labour force).
"...There were a greater number of jobs getting large pay increases as businesses attempted to attract and retain staff in an increasingly tight labour market," Collett said.
The strongest contributors to the annual pay growth this quarter were construction, education and training, and healthcare and social assistance. Also, many public sector collective employment agreements currently in place will continue to affect annual wage inflation throughout 2021 and 2022.