A 106% rise in value of petroleum products compared with a year ago more than offset surging dairy export prices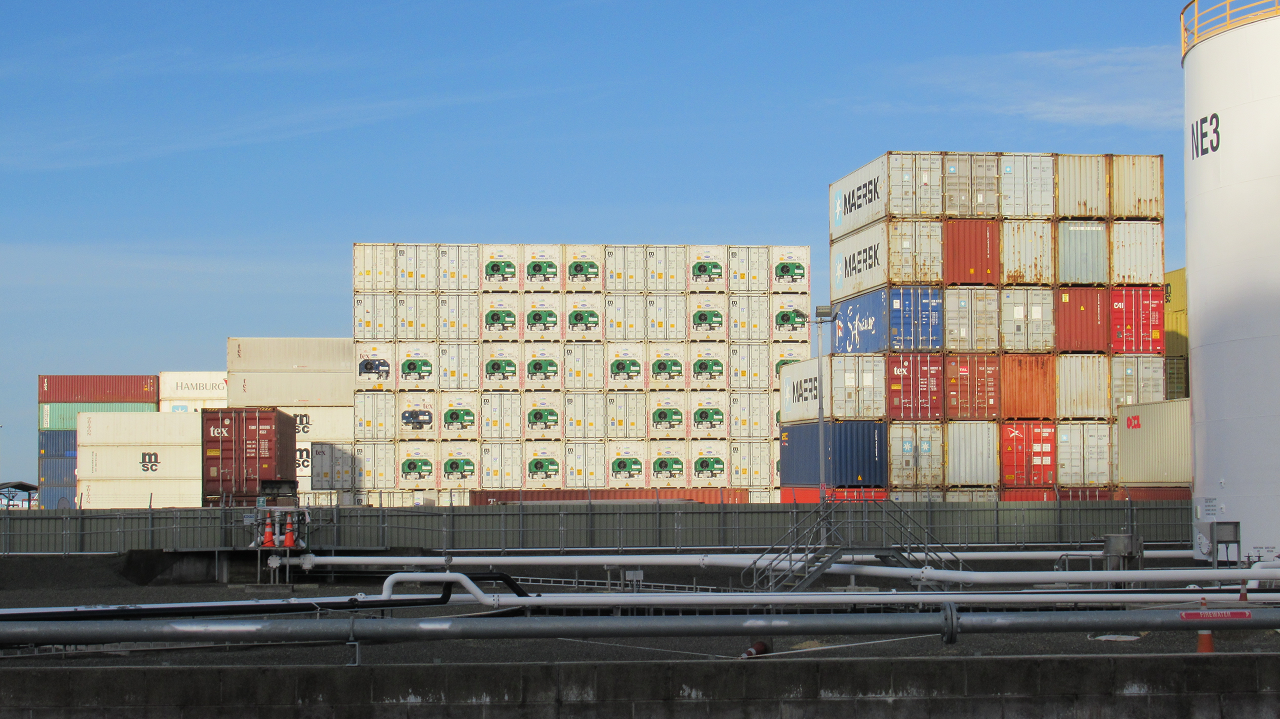 Black gold and white gold went head to head last month in a dual of soaring import versus export prices.
But it was the stratospherically expensive black stuff, oil, that came out on top over boiling milk and dairy product prices as New Zealand recorded its biggest monthly trade deficit (value of exports minus value of imports) for a February in a series that dates back to 1960.
And on the back of the deficit, the rolling annual traded deficit for the 12 months to February came in at a touch under $8.4 billion - a new all time high. A year ago the annual trade balance was standing at a surplus of $2.4 billion.
The deficit for the month was just under $385 million, which headed off the biggest previous February deficit of $374 million recorded in 2006.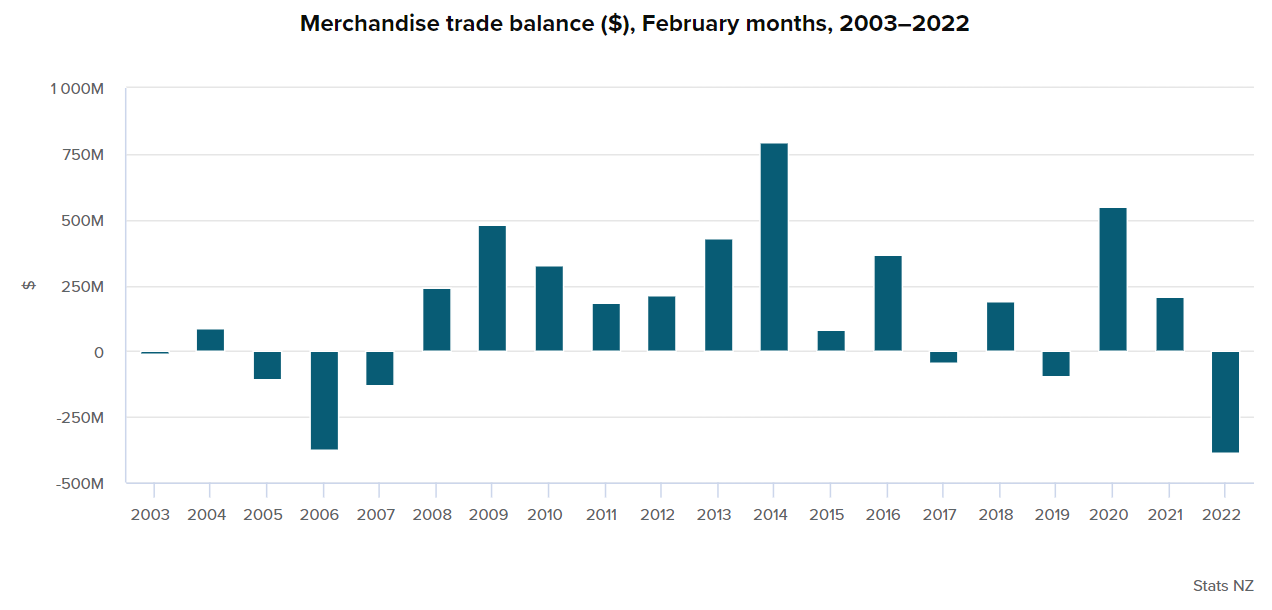 And while February trade deficits are by no means unheard of, over the years its tended to be a month where our export values exceed import values. In February 2021 there was a trade surplus of $205 million, while in February 2020 the surplus was just over $550 million.
Statistics New Zealand said in February 2022 compared with the same month a year ago goods exports rose $990 million (22%) to $5.5 billion. But that was outstripped by a rise in goods imports of $1.6 billion (37%) to $5.9 billion - giving the deficit of $385 million.
Stats NZ said that exports were up to all our top trading partners. Imports were too though.
Petroleum and petrol products led the rise of the imports, up $243 million (106%) to $474 million.
Crude oil rose $198 million (342%) in value, while quantity (which does fluctuate a lot month-to-month) was up 203%.
Stats NZ said the average "unit value" rose 46%.
Also contributing strongly to the rise in imports value was mechanical machinery and equipment, which rose $181 million (32%) compared with February last year, to $745 million.
On the exports side, milk powder, butter, and cheese (our largest export commodity group) was the largest contributor to the rise, up $463 million (37%) to $1.7 billion.
Milk powder rose $222 million (30%) in value despite the quantity exported falling 4% - a reflection of the soaring prices.
Indeed, the average unit value rose 36%.
Milk fats including butter rose $165 million (78%) in value; the quantity exported rose 14 percent. The average unit value rose 56%.
Cheese rose $46 million (29%) in value, and 1.2% in quantity. The average unit value rose 27%.
There was also a strong rise in exports of meat and edible offal (our second-largest export commodity group), which rose $169 million (21%) to $981 million.