Banks should be looking at providing four-fifths of the funding for the SME Business Growth Fund proposed in the Budget, says a leading SME advocate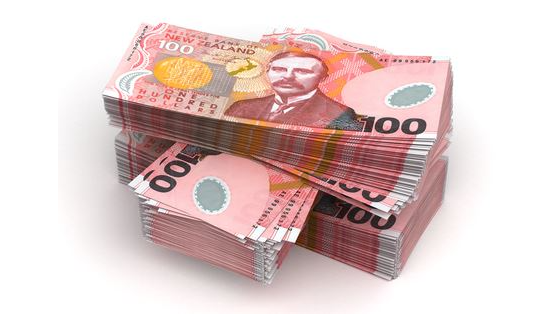 A small and medium-sized business advocate says New Zealand banks ought to be prepared to stump up $400 million for a first fund from the Business Growth Fund (BGF) proposed in last week's Budget.
The point of the BGF is to improve SME's access to finance, with the Budget setting aside $100 million over the next year for Crown investment as a minority shareholder alongside banks.
Andy Hamilton, co-founder of small business social network Manaaki, describes the Government providing $100 million as "awesome,"  given that matches the Australian government funding commitment to the Australian Business Growth Fund (ABGF).
"The target should be $500 million for the first fund. This means the banks need to come up with $400 million among them," Hamilton says. 
He suggests a second fund should be launched about four to five years after the first fund starts investing. 
What do the banks say?
Bank lobby group the New Zealand Bankers' Association last week told interest.co.nz banks are in very early stage talks with the Government about potentially providing investment funding through the BGF. So how enthusiastic are the big banks individually on the idea?
"We've had preliminary discussions with officials and the Minister and look forward to those continuing with all 15 retail banks," an ANZ spokeswoman says.
"Kiwibank is committed to supporting New Zealand businesses to grow and thrive, including providing $2 billion in financial support to SMEs towards their sustainability journey. We look forward to getting more detail on the Budget announcement on the establishment of a new Business Growth Fund," a Kiwibank spokeswoman says.
"SMEs are the backbone of New Zealand's economy, and as New Zealand's business bank, we welcome the announcement of the Business Growth Fund. The fund will help provide more depth in capital markets and give SMEs a new avenue for finance to fuel growth, lift productivity and create jobs. It's the kind of investment the New Zealand economy can benefit from, and we're pleased to be doing our part. We've had conversations with the Government and we're looking forward to continuing these and progressing the launch of the fund. With things still at an early stage, there's no further details we are able to confirm right now," a BNZ spokesman says
"SMEs play an important role in the New Zealand economy, and Westpac NZ is committed to helping small businesses achieve their financial goals. We are in discussions about the potential Business Growth Fund with the Ministry of Business, Innovation and Employment [MBIE]. Those talks are at a very early stage and MBIE would be best placed to comment further on any details," a Westpac spokeswoman says.
And an ASB spokeswoman says: "We are passionate about supporting and helping to grow New Zealand business and looking at innovative ways to do this and it is great to see the government focussed on initiatives to boost the SME sector. We've had some very initial discussions with the government about the potential Business Growth Fund but it is too early to make any further comment about this."
Announcing legislation to establish the ABGF in December 2019, Treasurer Josh Frydenberg noted  ANZ NZ's parent the ANZ Banking Group, ASB's parent Commonwealth Bank of Australia, BNZ's parent National Australian Bank, and Westpac NZ's parent Westpac Banking Corporation, had each agreed to commit A$100 million to the ABGF. HSBC and Macquarie Group stumped up A$20 million each.
Recommendation 5
A BGF was one of the recommendations from the Small Business Council's New Zealand Small Business Strategy in 2019. The Council was established by Minister for Small Business Stuart Nash. Hamilton was a member.
Recommendation five from the Strategy was: "Government require capital providers that decline small businesses for finance to refer them to the lending and capital marketplace so that they can access other finance options."
"Difficulty in getting capital to grow can dampen aspirations and constrain the mindsets of small business owners. Equity investment is the main alternative to bank loans but New Zealand's equity investment market is very small and investors often want quick returns. Equity investors generally look for well-established businesses with a strong track record and tend to require some control over the management and running of the business."
"A dedicated private sector fund providing long term loans and patient equity investment would help to stimulate growth in the small business sector. Small business growth funds are successfully operating in a number of countries including the United Kingdom, Canada and Denmark. Australia is currently in the process of establishing a growth fund for its small business sector," the Strategy said.
Hamilton says the Australian model is the most recent and closest example and a good one. The Australians have helped and supported the NZ thinking, he adds. 
The Australian Business Growth Fund (ABGF) model is a $500 million fund investing between $5 million and $15 million in about 10 companies a year taking minority stakes. Companies invested in have annual revenue below $30 million, with non-controlling equity stakes taken in the companies.
In NZ Hamilton says it'll be important the Government has a minority interest, with an external team and board that also aren't controlled by banks. 
The NZ BGF should "keep the Aussie focus that it is filling a gap in the market where banks will not fund. It's not private equity, not venture capital."
"The first fund looks like having 50 to 75 investments, probably on the smaller end of this, and maybe the cheque size could end up being something like $5 million to $10 million, but lets see," Hamilton says.
*This article was first published in our email for paying subscribers. See here for more details and how to subscribe.