Recession fears grow; uncertainty rises as central banks change focus; Japan stays its course; commodities under pressure; WTO makes changes; UST 10yr 3.24%; gold and oil down; NZ$1 = 63.1 USc; TWI-5 = 70.9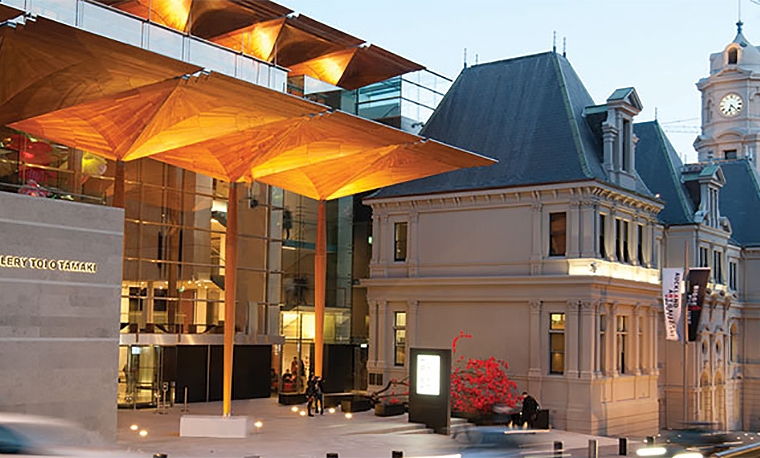 Here's our summary of key economic events overnight that affect New Zealand, with news markets seem to returning to a more even keel after a week of volatility, even if the track is lower.
Over the past three weeks, central banks around the Western world have changed direction away from easy-money and supporting economic activity, to focusing on fighting inflation. You could argue that the new 'cause' is a result of the prior one, but hindsight judgment is cheap. Either way, there will be an economic price to pay, one that was always ahead of us. This new resolve just means it is now front-and-center and will need to be worked through. Do democracies have the resilience to tolerate the pain involved? We have gotten so used to pain-free public policy moves (ones that kick the can), that it is hard to be optimistic.
Are we heading for a recession in the major global economies? Many CEOs think we are. Will that just give firebrand autocrats ammunition? Hopefully not, but it is a big risk.
Since January 2021, eighteen months ago, a global bond index of government and corporate debt paper has now fallen more than -20%. That is a relentless, longish term slippage. But the fight against inflation probably means this is just the start of a severe repricing of bonds, one that will take much more off their values. Bond investments are not 'conservative' in times when we are in a fight with inflation.
Volatility is high (although not extreme) while 'fear' is extreme.
Separately, American factory output slipped slightly in May from April, but remained up +4.8% from a year ago, in data released today. It was the first slip in four months and the second in eight months. Overall industrial output rose in May from April because of output from 'mining' and 'utilities'. That meant overall American industrial output was +5.8% higher than year-ago levels even though capacity expanded only +0.8%.
Canadian producer prices rose a heady +15% in May from a year ago, and the rise in May from April ran at a rate above that.
The Bank of Japan left its key short-term interest rate unchanged at -0.1% and that for 10-year bond yields around 0% during its June meeting, by an 8-1 vote, as widely expected. They also repeated they would offer to buy unlimited amounts of the bonds to defend an implicit 0.25% cap every market day, repeating the guidance on market operations it made in April. Friday's decision comes despite rising inflation and a sliding yen. Against the NZD, the yen has lost -7.6% so far this year. And we should note that a cheap yen seems to make little difference to their exports. They rise or fall on quality, not price.
We should also note that the copper price looks like it is about to fall out of the high range it has occupied for the past 18 months. And aluminium may not be far behind it. Tin and nickel are showing the same brittleness. And the carbon price, which raced higher in New Zealand and Europe until February has languished in both markets since.
And yesterday, iron ore prices slumped in China. Not only is demand tepid there, Beijing is holding back their buyers from bidding on Australian-sourced ore.
Multilateralism is struggling at the World Trade Organisation. But they have agreed the first change to global trading rules in years as well as a deal to boost the supply of COVID vaccines, in a series of pledges that were heavy on compromise. Here's what the conference has achieved.
The UST 10yr yield will start today down another -6 bps from this time yesterday at 3.24% in a shift lower that indicates bond markets think the run up ahead of the Fed meeting was overdone. A week ago this rate was 3.16% so we still have a net rise. The UST 2-10 rate curve is flatter at +7 bps and their 1-5 curve is flatter at +46 bps. Their 30 day-10yr curve is much flatter at +207 bps. The Australian ten year bond is down -3 bps at 4.10%. The China Govt ten year bond is little-changed at 2.83%. And the New Zealand Govt ten year will start today down -2 bps at 4.29%.
On Wall Street, the S&P500 is up +1.0% today but will end the week with a -3.5% retreat. That takes the fall from the peak to almost -23%. Overnight, European markets were mixed ranging from Frankfurt up +0.7% to London down -0.4%. Yesterday Tokyo closed down -1.8% to close the week down -5.1%. Hong Kong ended its Friday session up +1.1% for a weekly slip of -0.4%. Shanghai ended Friday up +1.0% and a weekly gain of +1.9%. The ASX200 closed down -1.8% to end its week down -7.8%. For 2022 that is a -14.7% decline.
The NZX50 ended its Friday session down -0.5% for a weekly drop of -4.9% and taking the 2022 retreat to -19.5% although it is only down -16% for the full year. F&P Healthcare (FPH, #1) fell -6.1% and Auckland Airport (AIA, #3) fell -7.5% for the week. The largest retreat for the week was by Skellerup (SKL, #31), down -15.9%, followed by Tourism Holdings (THL, #49) down -13.1% and ERoad (ERD, #50) down -12.6%. Only 7 companies in the top 50 had share prices that rose during the past week and those increases were all between +1% and +3%.
The price of gold is down -US$11 in New York, now at US$1839/oz. A week ago it was at US$1873/oz.
And oil prices have fallen sharply today from this time yesterday and are now down -US$7 at just on US$108/bbl in the US, while the international Brent price is now just over US$111/bbl. A week ago these two prices were US$118.50 and US$120.50 respectively, so about a -9% weekly drop.
The Kiwi dollar will open today much softer at just on 63.1 USc and more than -¾c lower. Against the Australian dollar we are down to 90.1 AUc. Against the euro we are soft at 60.1 euro cents. That all means our TWI-5 starts today at just over 70.9, but that is only -30 bps lower in a week.
The bitcoin price has softened from this time yesterday and is now at US$20,618 but down only -1.9%. A week ago it was US$ 28,976 so it has fallen almost -30% in the past seven days. Volatility over the past 24 hours has been moderate at +/- 2.8%.
The easiest place to stay up with event risk today is by following our Economic Calendar here ».