Business credit growth outstrips new housing loans in October as borrowers continue switch to fixed mortgages from floating ones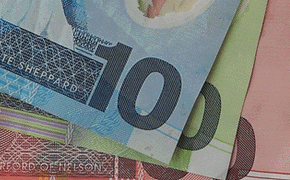 By Gareth Vaughan
Business credit grew by more than housing lending in October for the second straight month, according to Reserve Bank sector credit data.
The data, posted on the central bank's website on Friday afternoon, shows business debt up NZ$731 million in October, or about 0.9%, to NZ$78.588 billion. Housing loans grew NZ$644 million, or about 0.4%, to NZ$176.199 billion. Business credit growth also outstripped new residential mortgage lending in September, the first month this had happened since April.
The sector credit data also shows agriculture debt down NZ$326 million month-on-month in October to NZ$49.426 billion, and consumer debt up NZ$101 million to NZ$13.112 billion.
Combining the increases and fall from across all four sectors covered by the sector credit figures, total debt rose by NZ$1.15 billion in October. Year-on-year agriculture sector debt rose 4.4% to the end of October, business credit increased 4.1%, housing loans lifted 2.8%, and consumer debt was up 1.3%.
Meanwhile, the Reserve Bank's fixed versus floating residential mortgage data shows a continuing shift by borrowers to fixed-term interest rate mortgages from floating ones, with the percentage by value floating down to 56.4% in October from 57.6% in September, and the fixed portion up to 43.4% from 42.3%. As of the end of October NZ$100.185 billion worth of mortgages were floating and NZ$77.214 billion fixed. The balance of the NZ$177.534 billion total, NZ$135 million, was unallocated.
The shift to fixed from floating continues a trend underway since April, when floating mortgages reached 63%, the high point for floating since the Reserve Bank started tracking fixed versus floating data in 1998.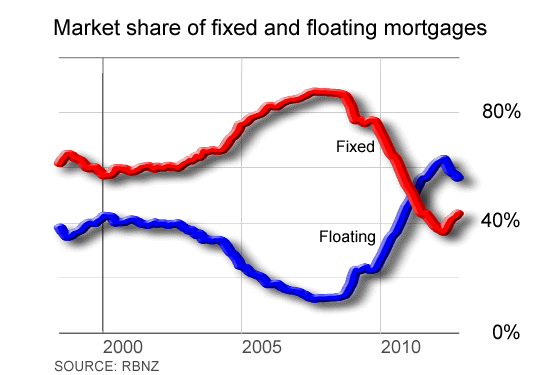 *The Reserve Bank's October sector credit release included some significant revisions.
This article was first published in our email for paid subscribers this morning. See here for more details and to subscribe.