Business optimism at a nearly 15-year high; agriculture confidence at a 19-year high, according to latest ANZ Business Outlook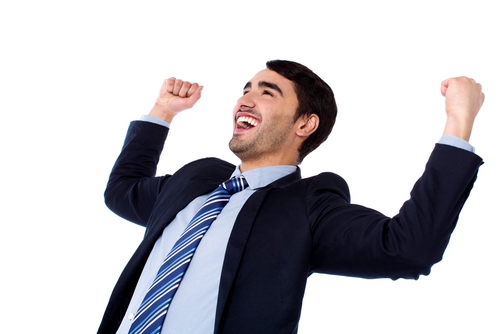 Businesses are in an "elated mood", with optimism at nearly 15 year highs, while confidence in the agriculture sector is at 19-year highs and confidence in manufacturing's at 15-year highs, according to the latest ANZ Business Outlook survey.
ANZ's chief economist Cameron Bagrie said a net 64% of respondents to the December surver are optimistic about prospects – the highest reading since February 1999.
Other milestones included confidence in the agriculture sector surging to the highest reading since July 1994; Manufacturing confidence hitting a 15 year high; and Services reaching the highest reading since February 1999.
Sentiment in the remaining two sub-sectors – Construction and Retailing – remained extremely elevated.
"The survey results are incredibly strong. Firms' expectations regarding their own business rose to the highest reading since August 1994," Bagrie said.
Expected profitability pushed beyond last month's 19-year high (+40% versus +37%).
"Employment intentions are the strongest we've seen since September 1994. Residential investment intentions (+67%) are the highest since February 1990," he said.
Commercial investment intentions are robust.
Investment intentions bucked the trend: nationwide they were unchanged but in Auckland they lifted to their highest level in nine years.
"All this momentum is occurring despite headwinds from an elevated New Zealand dollar and overwhelming expectations interest rates are going to be moving up," Bagrie said.
A net 71% of respondents expect higher interest rates over the year ahead. With a net 31% of firms expecting to raise prices and inflation expectations off lows, OCR increases are not too far away, he said.
"Our composite growth indictor is signalling the potential for economic growth in excess of 5% over the first part of 2014.
"The last time we saw these sort of readings (in 1994 and 1999) an economic upswing was in full swing.
"GDP growth was in excess of 5%, as flagged by this survey: who says business confidence surveys don't matter! Surfeit capacity was being eaten up too.
"There are similarities. Strong growth can follow extended periods of weakness or deep slumps. Recoil and pro-cyclicality kicks in. Success breeds and feeds more success.
"Throw together some localised one-offs: a city rebuild; plans to address housing shortages in the nation's largest city; and a 40-year peak in the terms of trade, and the growth picture takes on "tiger" as opposed to "tabby" characteristics."
Bagrie said that suddenly the economic baton has been passed to this side of the Tasman: "yes, New Zealand can outperform Australia over the years ahead."
But he said challenges remain.
"The NZD is high; it will remain so. We'll continue to see more flip-flops across the global economy than in all the footwear stores in Bondi Beach. New Zealand's balance sheet is weak. Candy is dandy but sadly NZ's fiscal lolly jar has a distinctly empty rattle to it.
"Despite these mitigating elements, the demand picture still looks remarkably assured. So assured that the question is not whether opportunities exist, but how successfully they can be seized.
"The emerging story across the economy will be matching demand with available supply. There will be frictions."
No chart with that title exists.