Roy Morgan's latest monthly financial services sector customer satisfaction awards won by Kiwibank and TSB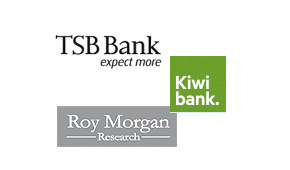 Kiwibank and TSB Bank are shoe-ins for the banking and finance gongs in Roy Morgan Research's annual customer satisfaction awards having again claimed the monthly awards, this time for November 2013.
This is an abridged version of this article. The full version was published in our email for paying subscribers. See here for more details and how to subscribe.