Business optimism now at highest level since March 1994, according to latest ANZ Business Outlook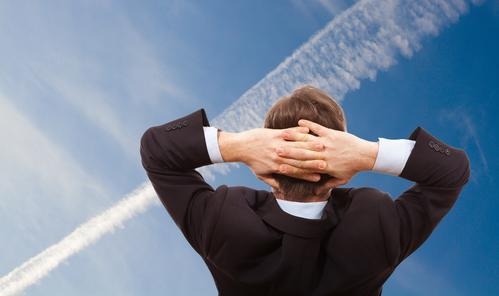 The quickly strengthening economy's got businesses more upbeat now than they've been in just under 20 years, according to the ANZ's latest Business Outlook survey.
ANZ chief economist Cameron Bagrie said a net 71% of firms were optimistic about general prospects – the highest reading since March 1994.
Firms' activity expectations regarding their own business (+59) rose to the highest reading since June 1994.
Expected profitability (+45) is the highest since April 1994.
A net 32% expect to be hiring more staff – the highest reading since December 1992.
Investment intentions (+35) are the strongest since March 1994.
Bagrie said the results were strong despite "headwinds" from an elevated New Zealand dollar and the fact that a net 90% of respondents expect higher interest rates over the year ahead.
"With a net 33% of firms expecting to raise prices and inflation expectations now trending up (2.6%, off a low of 2.2%), and pricing intentions in the construction sector the highest since 1992, the [Official Cash Rate] is set to move higher. We're on notice."
Bagrie said the economy would surge in 2014 "if readings from our composite growth indicator manifest into economic growth – which has historically been the case".
He said the composite growth measure was signalling the potential for 6% growth, and survey results resembled New Zealand in 1994 when 6% growth was achieved.
"Sadly, capacity constraints and a weak national balance sheet rule out that growth trajectory.
"Nonetheless, we think New Zealand is comfortably on course to bank two-thirds of the growth rate implied by our composite growth indicator. That means 4% growth (and 6% in nominal terms).
"That'll be good enough to propel New Zealand to the Top of the Pops – topping the OECD growth stakes – so-called "Rock Star" status."
But he warned that today's star could easily be tomorrow's one-hit wonder.
"This growth will get us on track to improve our placing in the OECD rankings. But we need many more years of solid gold economic growth – underpinned by ongoing productivity improvements – to secure our place in the rock and roll Hall of Fame.
"We're topping the charts while a host of yesterday's rock stars are in rehab. That's all very nice, but not the stuff of which legends are made.
"The New Zealand economy is going through a material transition – probably one of the most significant in fifty years.
"Real GDP per capita is only marginally above levels seen in 2007; the Rock Star is on a come-back tour after falling off the charts.
"Transitioning from legacy (fixing a weak balance sheet) to opportunity (earning more dollars than we spend) is occurring amidst the demands of rebuilding our secondlargest city, housing shortages in our largest city, and an overvalued currency. That's a medley fraught with frictions and tensions. It's a long way to the top if you want to rock and roll."
No chart with that title exists.