Accelerated depreciation one of Labour's plans to encourage forestry investment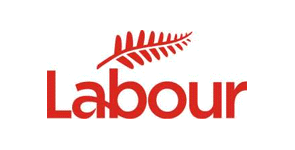 Labour leader David Cunliffe's outlined new forestry policies to "support the industry's journey from volume to value".
Cunliffe told the ForestWood Conference 2014 that forestry and wood processing were "critical industries for the economic upgrade New Zealand desperately needs, especially in the regions".
"Our focus on investment, innovation and industry will see an upgrade in the industry to create better jobs that pay higher wages where they are desperately needed."
Labour's produced a 24-page policy paper outlining its forestry plans, along with a one-page fact sheet.
The policies include tax deferrals in the form of accelerated depreciation "to encourage industry to invest in new technology and plant". 
Labour's Finance spokesperson David Parker said accelerated depreciation "by itself" was predicted to increase capital expenditure in forest processing by between $40 and $80 million a year.
Other details of Cunliffe's speech were as follows:
"To boost innovation we will work with the industry and public science bodies to develop new products and technologies.

"To support industry development we will introduce measures to rebalance away from sending more raw logs overseas to developing more and better production here. These include:

A Pro-Wood government procurement policy for government-funded buildings up to four storeys high to boost the domestic market.
Suspensory loans to encourage new forest planting.
Forestry taskforces for long-term unemployed.
Introduce legacy forest status to protect our indigenous forests.

"Our opponents just cruise along, with no clear plan for our economy while wages stagnate and the cost of living continues to increase.

"Labour's economic upgrade will lead to better jobs and higher wages for all New Zealanders," David Cunliffe says.
Parker put out the following statement:
A Labour Government will give targeted tax incentives to encourage much-needed capital investment in the wood processing industry, Labour's Finance spokesperson David Parker says.

"The proportion of our forestry products exported as higher value processed goods is decreasing. Every year New Zealand is exporting more and more raw logs; millions each year.

"A Labour Government will change that.

"A targeted tax incentive is needed to overcome the increased risks which wood processors face in a small economy. This will encourage the substantial capital investment needed to maximise value from our wood industry.

"It will enable the modernisation of our wood products industry and allow the sector to link into the global value chain.

"New Zealand's internal market means large-scale wood processors are more reliant upon exports than those based in large economies like the United States or China.

"Processors with a greater exposure to exports face higher risks such as concentrated exchange rates, cultural barriers and the added difficulties of maintaining trading relationships with more distant clients.

"Unless those risks are reduced, the investments in the capital equipment needed to improve scale and productivity in forest processing based in New Zealand are unlikely to be made. 

"Labour will work with domestic and foreign capital to make this work.

"Our accelerated depreciation will help attract the capital needed to migrate from 'volume' to 'value'. 

"We want to partner with industry to ensure an increasing amount of the output from forestry moves up the value chain – from raw product to light processing; from light processing to elaborate processing; and from elaborate processing to high-technology and product innovation.

"Today's policies represent a major step in achieving that ambition, with accelerated depreciation by itself predicted to increase capital expenditure in forest processing by between $40 and $80 million a year," David Parker says.
Here's what Economic Development Minister Steven Joyce had to say:
Labour wants to go back to the 70s with NZ Economy

The Labour Party's desire to turn the clock back to the 1970s is once again highlighted with their grab-bag of ideas for the forestry industry, says Economic Development Minister Steven Joyce.

"Subsidised loans, expensive tax concessions, preferential treatment, and make-work schemes for young people are all a flashback to a time when governments decided which industries succeeded based solely on political whim rather than competitiveness," Mr Joyce says.

"This is classic 70s 'government knows best' interventionism and we all know how badly that ended.  What next, supplementary minimum prices for wood?

"Why should the forestry industry receive preferential treatment over the high tech manufacturing industry, ICT, the services industries, the construction industry or the farming industry? Or is it Labour's plan to provide subsidies for everyone so we can subsidise our way to success?

"About the only thing they have got right is suggesting a focus on innovation. However it's like they have been asleep since 2008 and now woken up 'Rip van Winkle' like to say we should do some innovation.
"While Labour has been asleep this Government has massively lifted its investment in innovation and helped grow private sector R & D across the economy by 23 per cent in just two years. Total government funding since 2010 for forestry-related science, research and product development alone amounts to over $160 million.

"The only sensible way to run a modern successful economy is to provide a strong macroeconomic base, supported by polices that lift the competitiveness of all firms. Our comprehensive Business Growth Agenda, which Labour has still not bothered itself to read, systematically improves access to markets, innovation, natural resources, capital, skills, and infrastructure.

"The results of our policies so far are reflected in strong growth, lowering unemployment, a much improved trade balance, stronger productivity growth, and real wages rising faster than the cost of living. Turning the clock back to the 70s is an amazingly out-of-touch response to some of the strongest economic data New Zealand has produced in many years.

"New Zealanders know they are just starting to see the positive results of five years of sensible modern economic policies and hard work by New Zealand companies. Turning the clock back 40 years would send New Zealand back to the bad old days of sluggish performance, high current account deficits, low productivity, and high inflation that the Labour Party knows so well."