Co-operative Bank seeking court injunction to prevent NZ Association of Credit Unions from rebranding to 'Co-op Money' and 'Co-op Insurance'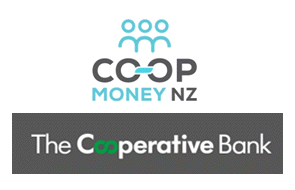 CEO Bruce McLachlan says the Co-operative Bank has filed an application for a court injunction against the New Zealand Association of Credit Unions (NZACU) to as it strives to stop NZACU rebranding to use the names "Co-op Money" and "Co-op Insurance."
McLachlan told interest.co.nz the Co-operative Bank was "deeply concerned" that two organisations in the same sector will have near-identical names, which could lead to serious confusion in the market-place and with customers. The injunction application will be heard on October 8.
"The Bank has attempted to resolve this issue directly with the NZACU, but despite our best efforts has been unable to. The filing of the injunction application has been taken as a last resort," McLachlan said.
"This issue is important for the Bank and we will do everything reasonably necessary to avoid the confusion for our customers, that is why we have filed for an injunction. The matter is now before the courts so we are unable to make any more comment on it." McLachlan added.
On June 5 the NZACU announced plans to begin trading as Co-op Money NZ from mid-July. CEO Henry Lynch said the NZACU had been operating as a co-operative and representing the financial co-operative movement for over 50 years, and had decided it was time its brand better reflected the "modern, friendly nature" of its members as they are today.
Today Lynch said the NZACU had chosen a name that accurately reflects what its organisation does for its members, its new logo is "completely different" from the Co-operative Bank's logo as can be seen when they are side by side, and NZACU will not be trading with the public as Co-op Money NZ, meaning there's "no prospect of any confusion."
"We are a business to business organisation we do not collect deposits or lend money out to people," Lynch said. "This is not about the Bank protecting its rights. It is about the Bank attempting to monopolise 'Co-operative' and 'Co-op,' to the exclusion of other co-operatives in NZ."
"It is a pity that the Co-operative Bank have taken this stance and not wanted to cooperate and coexist as part of the Cooperative NZ community," added Lynch.
'No desire for confusion, they want to monopolise a generic word'
NZACU represents 22 credit unions and mutual building societies, with about 205,000 members. The Co-operative Bank was formerly known as PSIS and changed its name in 2011 when it obtained banking registration from the Reserve Bank.
"I would like to reiterate that we have absolutely no desire for there to be any confusion between our operations and the Co-operative Bank," Lynch said.
"We have reiterated this in writing to the Co-operative Bank many times as we have a distinctly different name and a completely different logo, and are not in the same field of activity and we do not deal with the general public. So there is no real scope for confusion to arise. We have suggested in writing to the Co-operative Bank that the sensible course of action is for the bank to co-exist with us in the same way that we all have to co-exist with all other co-operatives which wish to describe themselves as such."
"We have operated as a co-operative for over 50 years in NZ and take exception to any organisation that has only in recent times, less than three years, used the generic word in their name and now wish to monopolise its use and thereby potentially preventing small community organisations from using that word," said Lynch.
Last month Lynch told interest.co.nz the Co-operative Bank didn't have a monopoly on the word "cooperative" let alone "co-op." And at that time McLachlan said the Co-operative Bank had "not invited this disagreement." But NZACU choosing a name that was so similar was causing concern.