Kiwibank posts 36% rise in half-year profit to record $71 mln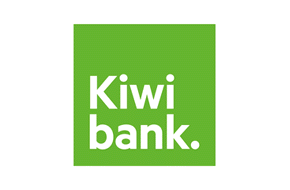 Fresh from posting record interim profit Kiwibank plans to pay its first dividend 13-years after the bank was launched as a subsidiary of NZ Post with $83 million of taxpayers' money.
Kiwibank's net profit after tax for the six months to December 31, 2014 rose $19 million, or 36%, to $71 million from $52 million in the same period of the previous year. At $71 million the bank's interim profit comfortably beats its previous record half-year profit of $58 million in the six months to December 31, 2012.
"The underlying strength of the performance was improved net interest margin and containment of costs. Margin improvement was driven by favourable funding conditions as lower funding costs provided an offset to lower lending margins resulting from strong competition and customer preference for fixed term loans," Kiwibank CEO Paul Brock said.
The bank's net interest margin rose 30 basis points to 2.16% in the December half from 1.86% in its June year. Brock said deposits continued to account for more than 80% of funding.
In a media briefing Brock said Kiwibank was on track to pay its first dividend this financial year. It would be a "significant number," and there was potential for both interim dividends and full-year dividends for parent NZ Post. In terms of dividends, Brock said Kiwibank plans to pay regular dividends from now on with their size depending on its investment plans and profitability.
Kiwibank's investment includes a core banking system upgrade through which the bank is spending "more than $100 million" over four years. Brock said Kiwibank was in a "self funding position" and has no plans currently to seek more funding through NZ Post.
The first phase of the upgrade, covering payments, is almost complete and on budget, Brock said. The biggest expenditure will be in phase two which is getting underway this year. Expected to take a couple of years, this will see customers migrated to new savings and transactional banking set ups.
Kiwibank disclosed a 'rolling annual" return on equity of 13.18% for the December half, up from 11.68% in the June year. Its cost to income ratio dropped 940 basis points to 62.4% from 71.8% in the last June year.
For the December half Kiwibank's net interest income increased $39 million, or 28%, to $179 million from $140 million in the December half of 2013. Its total operating revenue rose $52 million, or 22.5%, to $283 million. Operating expenses rose $16 million, or 10%, to $176 million. Impairment losses on loans came in at $9 million versus a write-back of $1 million in the December half the previous year.
Kiwibank's total lending rose 2.9% in the half-year to $15.05 billion, and customer deposits increased 4.2% to $13.28 billion.
During the half Kiwibank took charge of management of the NZ Post Group's corporate-owned retail stores, which  NZ Post CEO Brian Roche said was to improve the ongoing accountability for the stores' performance.
The bank provided the lion's share of NZ Post's $100 million half-year profit, which was an increase of 18%.
Brock said Kiwibank had 880,000 customers as of December 31, an increase of 19,000 over the half-year. Of these 418,000 were considered main bank customers meaning they have most or all of their banking with Kiwibank, giving the state owned bank 11.6% market share.
Here's Kiwibank's press release and here's its media briefing document.