OECD highlights the dangers of 'credit over expansion' and the benefits of macro-prudential tools to combat it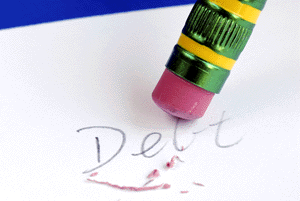 The OECD is highlighting the impact of high household debt levels on economic growth, and the value of macro-prudential tools in controlling "credit over expansion" in a world where debt has grown at three times the rate of economic activity since the 1960s.
These points are raised in a policy note entitled How to restore a healthy financial sector that supports long-lasting, inclusive growth? 
One of the reasons for this massive growth in credit, according to the report, is excessive financial deregulation.
The relaxing of financial regulation across OECD countries in the 40 years leading up to the Global Financial Crisis is described as beneficial for economic activity to begin with.
"Later, however, it appears to have gone too far, weakening economic fundamentals."
Other reasons given for the long-term increase in credit and slowing of growth are; bank loans growing at a faster rate than bonds; too-big-to-fail guarantees by the public authorities; lower quality credit; and a disproportionate increase in household credit compared with business credit.
Debt's impact on economic growth is calculated
Although finance is acknowledged as a key ingredient of long-term economic growth, it can become problematic if overused, the OECD report argues.
"On average across OECD countries, a 10% of GDP increase in the stock of bank credit is associated with a 0.3% percentage point reduction in long-term growth. This conclusion holds for the long term," the report says.
In terms of boosting economic growth, the report suggests encouraging change in "the mode of finance" away from debt and towards equity, could be "particularly powerful." This would include changing tax systems away from a "debt bias" that currently encourages corporate funding through loans rather than equity.
The chart below comes from the OECD report.
In terms of household debt, the Reserve Bank recently pointed out New Zealand's household debt as a percentage of nominal disposable income is at 160% after a big increase since the early 1990s. A 2012 working paper from the Bank For International Settlements cited New Zealand as an example of a country where a surge in private debt levels caused a drag on trend productivity growth.
The chart below comes from the Reserve Bank.
Keeping 'credit over expansion' in check
The report goes on to say macro-prudential tools, such as caps on debt-service-to-income ratios, can keep "credit over expansion" in check.
"Macro-prudential measures, however, often encounter the political economy difficulty that, at the time of their adoption, such reforms make it more difficult for buyers with limited resources  to buy residential property, although this distributive effect should wane once prices adjust," the paper says.
In New Zealand the Reserve Bank has implemented one macro-prudential tool in the form of restrictions on banks' high loan-to-value ratio residential mortgage lending. In terms of debt-service-to-income ratios the Reserve Bank has been collecting data on these from banks since at least last year. In last November's Financial Stability Report it noted mortgage calculators suggested banks were willing to lend up to a multiple of more than seven times annual gross income, at least for borrowers with relatively high incomes.
But there's no debt-service-to-income ratio tool currently in the Reserve Bank's macro-prudential toolkit. And Bernard Hodgetts, head of the Reserve Bank's macro financial department, told me last month the regulator had no plans for any debt-to-income type measures.
The OECD report also argues big and fast-growing financial sectors, by sucking up many of the best and brightest employees, can influence the distribution of income.
"In Europe, financial sector employees make up 20% of the top 1% earners, but are only 4% of overall employment. The strong presence of financial sector workers among top earners is justified as long as very high productivity underpins their earnings. However, detailed econometric investigations find that financial firms pay wages well above what employees with similar profiles earn in other sectors," the report says.
This article was first published in our email for paying subscribers. See here for more details and how to subscribe.