Govt vague on how it'll fulfill ambitions of doubling the amount of capital migrants bring to NZ in three years to $7 billion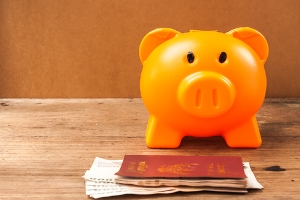 The Government's new "Strategy" to attract more foreign investment to help boost exports and get businesses spending more on research and development (R&D) appears to raise more questions than it provides answers.
Economic Development Minister Steven Joyce has announced Cabinet approval of a New Zealand Investment Attraction Strategy.
He says NZ needs $160 billion to $200 billion of business investment to meet the Government's goals of raising exports to 40% of GDP and business expenditure on R&D to 1% of GDP.
Joyce says we need the help of foreign investment to meet these targets.
Cabinet has approved a plan to get senior officials from New Zealand Trade and Enterprise, the Ministry for Business, Innovation and Employment, the Ministry of Foreign Affairs and Trade, Callaghan Innovation and Treasury, working together with the private sector to attract investment.
Does this mean new committees overseeing old committees, creating subcommittees? Yes.
However it's not clear exactly how these committees will fulfill the Strategy's goals of:
Increasing the amount of capital investor and entrepreneur migrants bring to NZ from $3.5 billion to $7 billion over three years.
Facilitating investments with a potential direct economic impact of $5 billion over three years.
Attracting at least 10 new international companies to do research and development work here over the next five years.
Considering target number 1 first, the Strategy says the Government will "review relevant migrant visa categories to enhance their attractiveness to high-quality applicants".
However there is no real explanation in the 13-page Cabinet paper, of what this review will look like, and how much easier the Government wants to make it for migrants to come to New Zealand.
It says, "We need an end-to-end approach, from the design of visa categories and the associated application and approval processes, through to migrant attraction programmes and, importantly, the work that is needed to leverage the presence of investor and entrepreneur migrants already located here".
It also proposes to double capital from migrants by "deliver[ing] a series of tailored promotional events in key offshore markets" and "develop[ing] a programme to introduce migrant investors into local business and investor networks".
Looking at target number 2, the paper says priority will be given to attracting investment that: "Increases the economic returns from natural resources" and "enhances NZ's access to export markets and domestic firms' integration with global value chains", among other things.
It says we need to showcase investment opportunities in priority sectors overseas, and "work with regional and Māori partners to develop propositions to an 'investment ready' status".
The Strategy's proposed actions to meet target number 3 are equally as vague.
The Cabinet paper says, "Engaging with the research community will help develop understanding of the pipeline of R&D investment opportunities (such as through the Lincoln Hub, the Christchurch Innovation Precinct, Food HQ and Technology Valley) and enable us to champion a 'solutions-led' approach to engage with strategically targeted companies to meet their R&D needs".
So what's implementing this Strategy going to cost us? Nothing, apparently.
The paper says there are "no financial implications arising from this proposal. Resources may need to be re-prioritised to give effect to the actions within the Strategy. Any decisions on resource allocation will be made within existing authorising mechanisms."