Kiwibank posts $127 mln annual profit as net interest margin surges with lending up 7% and deposits up 8%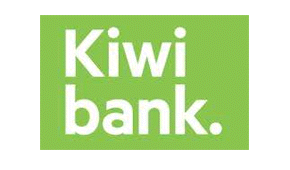 By Gareth Vaughan
Kiwibank has posted a 27% increase in annual profit as net interest margins surged 26 basis points.
Kiwibank's annual profit after tax climbed to $127 million, its fourth straight record annual profit, from $100 million last year. The bank's net interest margin rose to 2.12% from 1.86%, which CEO Paul Brock attributed to favourable funding conditions, saying Kiwibank pays "very competitive" deposit rates.
The state owned bank, a subsidiary of New Zealand Post, said its return on equity rose 164 basis points to 13.48%. And its cost-to-income ratio dropped 630 basis points to 60%, with Brock targeting a level around 55%.
In March, a little more than 13-years after Kiwibank was launched, Kiwibank paid its first proper dividend of $21 million. Annual dividends totaled $22 million, and are set to increase this year. However, the bank has significant investment projects underway including a upgrade of its core banking system, and Brock said isn't expecting profit to grow by as much in its current financial year as the 27% it did in the year to June 30.
Rivals doing 'unprofitable' home loan business
Brock said Kiwibank now has 12% of what it classes as "main bank" customers which is up about 1% year-on-year, and 7% of the residential mortgage market. Although the bank grew home loans annually by $950 million, its fourth quarter growth was just a net $176 million, or 1.2%, to $14.611 billion. Brock said in a very competitive market Kiwibank was choosing "when and where we compete." He suggested some of the home loan offers made by rival banks would've been unprofitable for them. See all banks' advertised, or carded, home loan rates here.
Kiwibank increased annual revenue by 18.3% to $473 million from $400 million, increased loans by 6.6% to $15.6 billion from $14.6 billion, and increased customer deposits by 7.8%  to $13.7 billion from $12.8 billion.
"We have about 900,000 customers in what is a very competitive market. That equates to one in four New Zealanders with a bank account having an account with Kiwibank," Brock said.
"Changing customer needs means that the focus for the future lies in continuing to innovate to transform the Group into a digital business resulting in digitally-enabled sales supported by our people."
Kiwibank 'not on an even keel' with Aussie owned banks
Brock said Kiwibank was continuing to seek Internal Ratings Based (IRB) bank status from the Reserve Bank, something its four Australia owned rivals have. This enables the four to hold less capital, helping boost profitability. Kiwibank has been working on getting IRB status for about two years, and Brock hopes to get an answer out of the Reserve Bank later this year.
He reiterated Kiwibank's view (reported by interest.co.nz in February) that ANZ, ASB, BNZ and Westpac having IRB status and Kiwibank not having it, means the state owned bank's "not on an even keel" with its rivals.
Kiwibank reported a 30 basis points year-on-year rise in its Common Equity Tier One capital ratio to 9.3%, ahead of the minimum requirement of 7%.
Brock said phase one of the bank's core banking system upgrade was completed with inward payments now live. It was announced as a three to five year project costing "more than $100 million." Brock said it has cost "a little bit more" than initially expected to date, but he wouldn't say how much more. The bank is probably about 18 months into the upgrade.
Two key areas of focus for Kiwibank's growth are small business and wealth management.
"The bank's share of the small business market grew from 6.3% to 7.8% during the year," Brock said. "Additionally, the total number of Kiwi Wealth KiwiSaver Scheme members increased (20%) to 137,000 by 30 June 2015." 
Kiwi Group Holdings Limited, which includes Kiwibank and associated wealth management and insurance companies, plus New Zealand Home Loans, posted profit after tax of $132 million, a rise of 23%. Funds under management at Kiwi Wealth increased 30% to $3.59 billion.
Kiwibank

Here's NZ Post's press release, and here's its annual report.