Fourth P2P lender licensed; Lending Crowd to target SMEs, vehicle & personal lending via secured loans; Investors to pay 10% of interest earnings in fees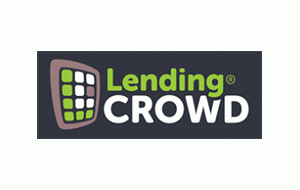 By Gareth Vaughan
Lending Crowd, which is owned by Finance Direct majority shareholder Wayne Croad, has become New Zealand's fourth licensed peer-to-peer (P2P) lender. 
Having received its licence from the Financial Markets Authority, Lending Crowd plans to facilitate loans of between $2,000 and $200,000 through its website for small and medium sized businesses (SMEs), vehicles and personal loans for three and five year terms. The loans will be secured by either a registered vehicle or vehicles, a second security of residential or commercial property, or a combination of both. Croad says Lending Crowd will launch later this year.
Croad told interest.co.nz Lending Crowd aims to "lead the market" in interest rates, with borrowers paying interest rates from "somewhere in the 8% range" up to 19.75%. There will be no penalty for early repayment.
"Most borrowers will be in the sub-10% interest rate range," says Croad. "We're going to be taking 10% of investors' (interest) earnings."
He says Lending Crowd will fractionalise loans, effectively breaking every borrowers's loan into $50 lots, or notes, to spread investors' risk. Harmoney fractionalises into $25 notes. Lending Crowd investors will be able to choose borrowers who are risk graded from 8% yields right up to 19%.
"Interest rate grades will speak to the fact that all loans are secured by an asset. We are targeting bank grade 'business' and 'personal' customers who are after a 100% online solution," says Croad.
Lending Crowd joins Harmoney, LendMe and Squirrel Money as licensed P2P lenders, although neither LendMe nor Squirrel Money is yet operating. Managing director John Bolton says Squirrel will launch "very, very soon."
Fees 'not set in stone'
With the Commerce Commission working with Harmoney as it probes whether P2P fees should be covered by the fee provisions of the Credit Contracts and Consumer Finance Act (CCCFA), Croad says Lending Crowd borrowers face a one-off minimum platform fee of $300, or a maximum of a yet to be determined percentage of the amount borrowed. That said, Croad says this isn't set in stone.
"Leading up to launch we will be watching closely for guidance from the discussions between the Commerce Commission and Harmoney with regards to platform fees," says Croad.
"We inherently understand the fact that the CCCFA will only permit the recovery of documentation fees incurred by a lender that relate to permitted costs incurred by that lender in generating a particular class of loan. The CCCFA speaks to the fact that the intention is for money lenders to earn their return on 'interest rates' rather than fees. (But) there lies the issue: Peer to peer lending companies do not earn their returns from interest rate differentials. Rather they earn fees for providing a technology based platform for borrowers and investors to lend and borrow directly from each other," Croad (pictured) adds.
"We understand the premise behind where the Commerce Commission sits with it but we don't see ourselves as a lender. (Rather) we see it (Lending Crowd) as an online platform, an intermediary facilitating loans between those two parties."
Meanwhile, under Lending Crowd's licence Finance Direct is a related party, with the P2P lender a subsidiary of the finance company. Finance Direct will be able to lend money via Lending Crowd's website, Croad says, and will be investing on the same terms as any other retail or institutional investor. However, no other institutions will be lending via Lending Crowd at launch. Croad says 600 investors have registered their interest to date. 
Croad is both managing director and 70% owner of vehicle, property, personal and business lender Finance Direct.
'Driving down the cost of borrowing'
The prime focus of Lending Crowd is driving down the cost of borrowing money," Croad says. 
"The flip side is investors know that all borrowers have skin in the game, or security of an asset, that's baked into all loans at inception."
He describes the $40 billion SME finance market as being "ripe for disruption."
"We know from experience business owners have a lot of frustration at the unnecessary bureaucracy when trying to access funds from big banks to purchase assets, obtain working capital or fund business expansion. Lending Crowd is aimed at easing this process."
Furthermore vehicle financing is also "ripe" for P2P.
"New Zealanders have traditionally obtained finance for cars, motorbikes and commercial vehicles directly through either a motor trader, broker, finance company or their bank," says Croad. "But with new technology the traditional avenues of raising money are highly inefficient and cost New Zealanders millions of dollars every year. Car dealers are only one sector that earns substantial commissions and are incentivised to clip the ticket by upselling higher interest rates to consumers."
Additionally banks and finance companies have a one interest rate fits all approach to borrower risk, which is unsuitable for most people, says Croad.
"Borrowers and investors are also paying for bloated overhead structures, such as bank branches, through inflated or deflated interest rates. These are now completely unnecessary and effectively expensive billboards. Using P2P, Lending Crowd pledges to offer crowd sourced money from like-minded people and institutions driving down interest rates with 100% transparency around fee structures."
"This approach will result in substantially more money in the pockets of New Zealanders versus mainly overseas owned institutions," says Croad.
Lending Crowd will launch with an "exceptional offer" for people buying cars, motorbikes, trucks, caravans or "any other vehicle with a registration number."
The company's heritage in non-bank deposit taker Finance Direct is "a huge competitive advantage." . 
"Our directors have successfully weathered economic ups and downs including the Global Financial Crisis. The result is we believe we have more hands-on expertise in credit and risk assessment than any other P2P player in New Zealand, says Croad.
Australia in sights
He's also eyeing Australia, where NZ's pioneering P2P lender is also close to launching, saying trademarks have been secured there already but no licence applied for. Lending Crowd will aim to use both retail and institutional funding across the Tasman, he adds.
Croad told interest.co.nz of his plans for Lending Crowd last year.
"You look at most industries, travel, anything really that has been affected by the internet, and I think money is one of those areas that hasn't been overly disrupted," Croad said last year.
"You look at the trends emerging out of the US and UK and it seems logical that peer to peer lending makes sense. The models are all going to change," Croad added. "Lending money really hasn't been disrupted like the travel industry and other industries. I think it's time for disruption, I think that will happen over the next five years. It will be quite a different landscape."