FMA outlines 3 grounds of appeal as it strives to get High Court ruling allowing Vivier and Company to remain on NZ's Financial Service Providers Register overturned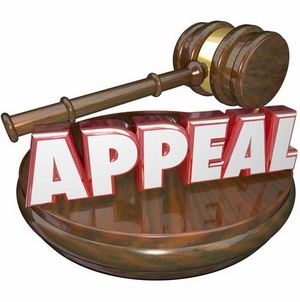 By Gareth Vaughan
The Financial Markets Authority (FMA) has detailed three grounds of appeal as it attempts to get a High Court judgment overturning its deregistration of Vivier and Company Ltd from the Financial Service Providers Register (FSPR) thrown out.
As reported in our interest.co.nz subscriber email on December 7, the FMA will have its day in the Court of Appeal in Wellington on Wednesday, February 10. Although an FMA spokesman wouldn't comment on what aspects of Justice Timothy Brewer's judgment the regulator is challenging, interest.co.nz has obtained the FMA's Notice of Appeal from the Court of Appeal.
The appeal comes as the Government moves to crack-down on abuse of the FSPR by New Zealand registered but overseas operating companies, something the FMA believes Vivier has been doing but which Vivier denies. The appeal also comes after a senior lawyer, Minter Ellison Rudd Watts partner Lloyd Kavanagh, described Justice Brewer's judgment as "well constructed and logical" and an "entirely orthodox judgment from a technical administrative law perspective."
The FMA, however, is appealing against Justice Brewer's ruling that it;
1) Failed to have satisfactory evidence upon which to base its factual findings under Section 18A of the Financial Service Providers (Registration and Dispute Resolution) Act 2008;
2) Failed to disclose the fact of the complaint and interest.co.nz news article and therefore acted in breach of natural justice. And; 
3) Failed to provide Vivier with further information about its reasons for seeking deregistration and therefore acting in breach of natural justice.
The FMA wants Justice Brewer's findings that it did one, two and three above quashed, and for Vivier to pay its costs and disbursements for both the Court of Appeal and High Court.
Whilst the Registrar of Companies, under the Ministry of Business, Innovation & Employment, maintains the FSPR, the FMA assumed powers last year to direct the Registrar to remove companies from the FSPR when it believes a company is giving a false or misleading impression about the extent to which it's regulated in New Zealand. Subsequently dozens of companies have been removed from the FSPR at the behest of the FMA.
However, Vivier and Company, which lists Luigi Wewege of Len Brown and Bevan Chuang fame as its CEO, appealed its June 26 removal from the FSPR at the High Court, arguing the decision should be over-turned because it had not been given a chance to respond to an interest.co.nz article that it said unfairly influenced the decision. See our article from August 24 on the High Court hearing and the February article detailing Vivier's links to an Irish sub-prime mortgage operation, which Irish broadcaster RTE reported was connected to tax fraud. The FMA began investigating Vivier's status on the FSPR after a member of the public alerted the FMA to the article.
Vivier's lawyer, Andrew Riches, argued in the High Court hearing that the RTE allegations were "defamatory and derogatory" and the FMA had based its decision on the allegations without giving Vivier the chance to respond. Riches also argued that the FMA had incorrectly found that Vivier did not have legitimate New Zealand operations and had not proved Vivier was misleading clients about its New Zealand links. He said the New Zealand-based directors did make their decisions about their overseas financial operations while in New Zealand, which made it a New Zealand company and meant it had not misled customers.
Justice Brewer said in his 43 page judgment that the FMA did not have sufficient evidence to deregister Vivier and had denied the firm natural justice in its decision. He said the FMA had relied on information from a site visit to Vivier's offices in Auckland by MBIE that was "scanty and/or incorrect." Justice Brewer also pointed to the FMA's failure to disclose the details of the interest.co.nz and RTE reports in its initial formal notification to Vivier, which meant its directors were "unable to directly confront the allegation that it was engaged in money laundering in Ireland."
"This breached Vivier's natural justice rights and resulted in the FMA committing an error of law," Justice Brewer said.
Meanwhile, Companies Office records show two new directors joining Vivier's board this month being Yuanjun Qu and Eduardo Goncalves. Auckland addresses are provided for both. They join Wewege, Gary Paul Warner, plus the Irish resident Thomas Gerard Daly and Joan Mary Donnelly as directors.
*Excelsior Markets, another company that appealed the FMA's decision to have it removed from the FSPR, has been unsuccessful in the High Court. The judgment is here. 
This story was first published in our email for paying subscribers. See here for more detail and to learn how to subscribe.