Economists Julie Fry & Hayden Glass argue the impact of migration on our economy is overstated & we need to broaden our migration policy to welcome more entrepreneurial foreigners to NZ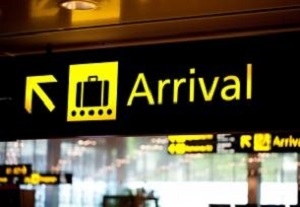 By Jenée Tibshraeny 
How much of an impact does migration have on an economy?
Not a huge one according to two economists who have just written a book: 'Going Places: Migration, Economics and the Future of New Zealand'.
New York-based Treasury consultant Julie Fry, and Figure NZ chief operating officer Hayden Glass, write: "The whole idea that migration can have a major economic impact – positive or negative – is best treated with a large dose of scepticism. The general consensus of researchers and policy-makers these days is that the overall economic impacts of immigration are positive, but only modest.
"Many of the negative impacts on existing residents are smaller than popular debate would suggest, or, like the present housing situation in Auckland, related to other issues as well as migration.
"In reality, the economic impact of large-scale immigration is much smaller than the political impact."
The duo talk to Jenée Tibshraeny in an audio Double Shot interview.
Economic impact of migration overstated
Glass explains a bigger economy doesn't necessarily translate to a more productive economy.
He says it's good to look at GDP per capita when assessing how migration has affected the living standards of individuals in New Zealand.  
Glass and Fry write: "In the past, migration to New Zealand tended to push up aggregate demand first because it took quite a long time for migrants to settle in and contribute to aggregate supply…
"As we have got better at matching people to jobs and have attracted larger proportions of young migrants who are more likely to work, this relationship may be changing.
"In recent monetary policy statements the Reserve Bank suggests we may be starting to see immigration impacting on supply more quickly, although there is no robust empirical evidence as yet."
Furthermore, they say there is no evidence of a link between immigration-induced population growth and innovation in New Zealand.
As for capital, Fry and Glass write: "The substantial rise in immigration from Asia has not translated into large increases in investment from Asia. Foreign direct investment still primarily comes from Australia – $51 billion of it, out of $100 billion in 2015."
When asked what kind of state the New Zealand economy would be in if it wasn't for migration, Glass refers to an answer Finance Minister Bill English has recently given when asked the same question.
Glass says: "If you took out the impact of migration, economic growth is still positive – it's not hugely positive, but it is positive. Yes, it's helping economic growth at the moment, but it's not the only growth that there is."
Migrants aren't the ones driving up property prices
Fry and Glass say expats returning to New Zealand have a greater impact on the property market than migrants from overseas.  
Fry explains migrants tend to rent when they first arrive in New Zealand as they're hesitant about entering an unfamiliar property market. Returning New Zealanders on the other hand are more likely to purchase property as they have stronger connections to the country.
Glass says: "Migration obviously has an influence on house prices – it's basic economics that when too much demand hits inflexible supply, then prices go up quickly.
"The real solution is nothing to do with migration. In practice you wouldn't be able to adjust your migration flows for house prices even if you wanted to – it's not the kind of thing you can easily directly control. The real solution is the supply side of the housing market."
Fry adds: "If you took migrants out the equation in Auckland, you would still have the same kind of [housing shortage] problem. The scale would be slightly reduced, but you'd still have the same issues."
She notes that if you tried to reduce the number of migrants coming to New Zealand to address housing problems, you'd create other issues. She challenges people to think about what our hospitals would look like without all the migrant doctors, nurses and other healthcare workers for example.
Looking beyond what job vacancy a migrant can fill
Fry and Glass say we need to tweak our migration policies, as we aren't attracting as many creative and entrepreneurial migrants who will increase our productivity as we could.
"In New Zealand, the quality and diversity of migrants matters more than their raw numbers when it comes to overall economic impact," they write.
Fry says: "Our current system is really good at matching people with jobs. If you compare us internationally, around 90% of out migrants after six months are working. That's fabulous in terms of helping people settle, it's fabulous in terms of helping people integrate.
"But if people come in and just fill existing slots, you don't get that transformational impact, you don't get people who set up new businesses, who bring new ideas; they're just filling existing roles.
"Because of the way our system is structured, somebody who's really talented, essentially has to get a job to get in. So rather than coming here and thinking, 'what's the best fit for me', they're constrained for 'what can get me a visa to get in the door'."
The duo propose extending our migration policy so authorities can also accept migrants based on the networks they have in New Zealand – or the endorsements they receive from New Zealanders.
Glass says it's a matter of "trying to extend the way we select people to try to get people who are not just coming here to work for somebody else".
The practicalities of network-based selection
Glass says the challenge is predicting how successful a potential migrant's going to be.
He says the existing system measures applicants' riskiness before letting them in.
"We don't focus at all on what you might do, value you might bring when you come here, how well connected you are to your country, whether you're going to maintain those links. We focus instead on what could go wrong," he says.
Glass and Fry aren't advocating an overhaul of the existing system, but want to see the criteria broadened at the top end.
They go into more detail about the practicalities of a 'network-based selection' policy in their book.
For example, they refer to Christchurch City Councillor, Raf Manji's, 'Open Visa' idea.
He maintains a visa could be made available to a small number of energetic under 30s keen to help rebuild the city. If they qualify for residency once they turn 30, they can stay, otherwise they have to move on.
A migration policy that evolves with the world
Fry says our migration policies need to adapt to the way globalisation's seen the world become more integrated.
"We've thought of migration for a long time as something that's permanent and a 'one-time' thing, and it's really not," she says.
"We're finding with technology, with the price of flights coming down, people are much more mobile.
"If you think when NZ was first colonised, people got on a boat and they said goodbye to their family and that was it forever. Now people can move and it's not so permanent, and they can stay connected even if they're in different locations.
"As the world has moved, it's made it possible for deeper, richer, more productive connections, even if people aren't physically in one space for a long time.
"We see people like me moving from one part of the world from another, or having a stint of two or three years in one spot and then moving along to another spot.
"It's all around replenishing those connections and strengthening them and keeping the contact, so you can use them for the benefit of New Zealand."