Ryan Greenaway-McGrevy says the economic reforms of the 1980s have NZ well placed for the freer trade of the TPPA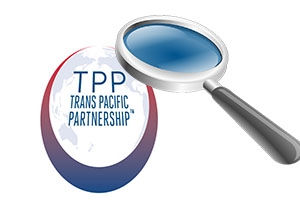 This is the ninth in a series of articles Interest.co.nz has commissioned reviewing the key chapters and issues for New Zealand in the Trans-Pacific Partnership Agreement (TPPA). Links to all the analysis in this series are below.
By Ryan Greenaway-McGrevy*
With provisions spanning everything from labour and environmental standards to government procurement, it is easy to forget that the TPPA is primarily a trade agreement. And like all trade agreements, it requires signatories to lower barriers to trade.
The second chapter of the TPPA (National Treatment and Market Access for Goods) addresses how many of the conventional restrictions on trade will be removed once the agreement comes into force. 
The core of the chapter is the elimination or reduction on tariffs and import quotas within the TPP. Ninety-five percent of our exports to TPPA countries will eventually be duty free, and MFAT reckons that exporters will save $274 million per year on tariffs. And that is based on the assumption that current trade volumes will remain unaffected. Tariff reductions can pass through to lower prices for consumers, meaning that export volumes are likely to increase. Meanwhile, eliminating our import tariffs will only cost the government $20 million in revenues. 
The chapter contains various other protocols and regulations that are designed to facilitate trade, such as prohibiting agricultural export subsidies (Article 21.2.2), requiring transparency in import licensing (Article 2.12), and prohibiting so-called performance requirements (Article 2.5), which impose prerequisites on exporters for market access (such as the use of domestic goods and services). 
Food security safeguards also feature in the chapter, with parties permitted to restrict exports to "prevent a critical shortage of foodstuffs" (Article 2.24). And the contentious issue of GMOs is touched on with a commitment to transparency in biotechnology trade measures (Article 2.27). It also states that "Nothing in this Article shall require a Party to adopt or modify its laws, regulations and policies for the control of products of modern biotechnology within its territory", ostensibly suggesting that the chapter will not interfere with domestic legislation relating to GMOs.
​​
Not quite free trade
While the main text of the chapter is only sixty-six pages, it is accompanied by forty-one country specific annexes containing the lengthy nitty-gritty of tariff and quota reduction schedules and special agreements. This minutia reflects the fact that, despite all the grand oratory from politicians regarding the benefits of free trade, it is damn hard to get them to actually agree to it. During the negotiations many countries fought hard to protect certain sectors and special interest groups. And many prevailed. 
The industrialised nations of the TPPA are quite intent on protecting pockets of their agricultural and manufacturing sectors. The end result is a complex arrangement of tariff and quota reductions, often phased out over periods spanning up to thirty-five years. And some countries sought and attained caveats to ensure that the protections can be re-established should the domestic producers be subjected to too much competition too early. 
For some countries and products these arrangements are bilateral. For example, the US and Canada both have separate tariff agreements with Japan on motor vehicle trade, while the US also has a separate earned import allowance program with Viet Nam. New Zealand, on the other hand, is taking a multilateral approach, and eliminating what remains of our import tariffs for all TPPA countries. 
The upshot is that this was not a complete win for our exporters. Japan has remained fervently protective of its farmers, while Canada fought hard to protect its dairy industry. But our other exporters will enjoy unhampered access to markets in eleven other countries once the tariff and quota eliminations are fully phased in. 
Based on current trade volumes, MFAT estimates that meat exporters will enjoy $84 million in savings annually once the TPPA is fully implemented. Most of these benefits – $72 million – will go to our beef exporters. Tariffs on beef exports to the US will be eliminated within five years. And although our beef exports will attract substantially lower tariffs in Japan, other protections will prevent export volumes from increasing all that much in that market.
Tariffs on our Japanese beef exports will be reduced from 38.5% to 9% over sixteen years. But Japan also retains a so-called "snapback", so that if beef imports exceed a certain level, they have the right to impose prohibitively high tariffs on the excess. The snapback is initially set at 590,000 metric tonnes (MT), and it is permitted to grow at 1 to 2% a year. To put that figure in perspective, Japan's total imports from TPP Parties were 518,871 MT in 2014, of which we supplied 29,433 MT. 
Dairy also missed out on a clean sweep. This is a bit of a deflating outcome, given that dairy directly accounts for about 3% of our GDP and a significant chunk of our exports (estimated to be about 30% by those in the sector). But our dairy exporters will still have significantly better access to some of the biggest consumer markets in the world, and the sector still stands to gain substantially from the relaxed restrictions over the long run. 
The US will remove tariffs and import quotas on many of our bulk dairy commodities, such as whole and skim milk powder, as well as some retail products, like infant formula and some cheeses. The catch is that many of these reductions will be phased in over a long time period, ranging from ten to thirty years. Japan is removing tariffs on cheese over the next sixteen years and will relax quotas on milk powders.
Meanwhile the fortress around Canadian dairy will remain largely intact. Canada is eliminating some tariffs on products like infant formula and relaxing import quotas, but it will reserve the right to auction off the quotas for the first seven years. Na Zdorovie, Canada. Nonetheless, these complicated arrangements will eventually add up to significant savings for the dairy sector. Based on current trade volumes, MFAT estimates the initial tariff savings to be NZ$28 million per year, growing to NZ$50 million after five years. After thirty years those savings will reach NZ$96 million. That's more than a third of the country's total tariff savings of $274 million. 
The benefits to our fruit and vegetables exporters have largely flown under the radar. As it turns out, this sector will be one of the biggest beneficiaries of the agreement. All tariffs with our trading partners will be eliminated, resulting in an immediate savings of $27 million per year for the sector, which grows to $34 million once the agreement is fully implemented. More than half of these benefits will accrue to kiwifruit exporters alone. 
Forestry will also have all tariffs eliminated, resulting in $11 million in tariff savings per year. Wine exporters should also see some big gains. Tariffs on wine exported to the US, Japan, Canada, Mexico, Peru, Malaysia and Viet Nam will be completely eliminated. This will allow wine exporters to seek out new markets, such as Mexico and Viet Nam, which currently impose prohibitively high tariffs on our wine. Our wine exporters should also be able to increase their market share in their traditional export markets. The US is already our largest destination for wine exports, despite the fact that our wine is taxed on the way through customs. All things considered, MFAT estimates these will add up to annual savings of $16 million once the TPPA is fully implemented. 
Although our seafood exports already enjoy duty-free access to the US and Canada, the TPPA will see all remaining tariffs eliminated, with the majority of these eliminated upon ratification. MFAT estimates $9 million of annual savings for the sector. 
Our comparatively small manufacturing sector also stands to benefit. Ninety percent of tariffs will be eliminated once the agreement comes into force, including the tariffs on motorboats exported to the US and Canada. All remaining tariffs will be phased out over a period of eleven years, ultimately resulting in $9.6 million in savings per year. 
There are also less tangible benefits beyond these simple savings on import duties. That the agreement grants our exports access to new markets allows us to further diversify our export base. Diversification is a valuable form of insurance should some of our trading partners face a severe recession or cut economic ties with us. We learned that lesson the hard way when Britain decided to join the European Economic Community in 1973. 
Quid pro quo 
The flipside of these benefits is that we will have to offer our trading partners enhanced access to our domestic market. 
But we did that already. New Zealand abolished import controls and substantially reduced many of our import tariffs as part of the economic reforms of the 1980s. Since then many tariffs have been altogether eliminated, and the tariffs that do remain on the books are quite low (less than 10%). If the agreement is ratified, we will be eliminating these remaining tariffs for our TPPA trading partners. 
Annex 2-D outlines New Zealand's Tariff Elimination Schedule. Motorboat imports currently attract a 5% tariff, but this will be phase out over two years. Amongst other products, ground nutmeg, coconut and palm kernel oil, margarine, chewing gum, soya sauce, gloves and mittens, coats and jackets, some yarns and fabrics, and wool carpets will have import tariffs phased out over five years. Meanwhile, the current 5% tariff on toilet seats will be slowly phased out over seven years. Yes, you read that right. The government has been cosying up to our loo seat manufacturers. A writer wittier than myself would insert a colourful observation right about here. 
Removing these remaining tariffs for our TPPA partners will not put much of a dent in the government's coffers. This is why the direct benefits of the chapter to exporters (estimated to be $274 million) far outweigh the direct loss of revenue for the government ($20 million). But the fact that we opened up to trade decades ago entails even greater benefits.  
The future we have been preparing for 
Opening up to trade is painful. Less efficient firms and industries face increased competition, and must either shape up or go under – both of which result in job losses. Those people who lose employment must be retrained in order to win decent jobs in other sectors of the economy. That takes time and money – if it happens at all. 
Trade agreements like the TPPA will force many countries to embark on this kind of structural transition. But New Zealand will not be one of them. 
We started making these changes a long time ago under the economic reforms of the 1980s. Those reforms made sweeping changes to almost all aspects of our economy and society. For many families and communities these changes were painful and protracted. A lot of jobs were destroyed, whole towns were shut down, and many people left the labour force, never to return. 
We are still arguing over the merits of that transition. And we can argue over whether the transition could have been implemented in a better way. But those changes did happen, and ultimately prepared the country to compete in the global market place. 
Unlike many other developed nations, what remains of our manufacturing sector does not face the threat of cheap imports from emerging economies. The manufacturing firms that survived the 1980s and 1990s did so by learning to compete. And of course, the great success story of those reforms is the fact that our agricultural sector learned to stand on its own two feet after the abolishment of generous subsidies. We now have a dairy sector that is the envy of the world. 
We have been preparing to compete in the global market place for a long time now. That our TPPA partners remain so defensive ultimately reveals that they are not as ready as we are.
---------------------------
*Ryan Greenaway-McGrevy is a senior lecturer at the University of Auckland in economics. Prior to that he was a research economist in the Office of the Chief Statistician at the Bureau of Economic Analysis (BEA) in Washington DC.
Amber Carran-Fletcher contributed to this article.
The series so far:
Investor-state dispute settlement
SOEs and designated monopolies