What lies beyond the millions of dollars of fees we're collecting from international students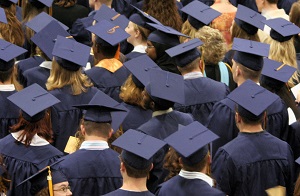 By Jenée Tibshraeny
Meet Sandeep Dahiya.
He's a 21-year-old international student from India, working towards completing a National Diploma in Hospitality Level 5.
He's forked out $29,850 for the two-year course at a tertiary education provider in central Auckland.
The diploma, which requires students to have a base level of English language skills, promises to prepare graduates for "supervisory or management roles in hotels, restaurants, bars and catering".
Yet a year and half into the course, Dahiya hasn't even managed to get a job as a dish-hand at a café.
The course he's doing doesn't include an internship programme, and while he praises his tutors for being helpful, they haven't been able to help him secure some industry experience other than volunteering at the institute's canteen.
"Getting a hospitality job is impossible without a reference from someone in the field," he says.
Instead, Dahiya has managed to secure a part time job for himself through a contact at Countdown.
Yet his time in New Zealand has been far from smooth sailing. He was unemployed for five months when he first arrived, and has been ripped off by a commercial cleaning employer, who he claims only paid him $600 for working around 30 hours a week for two months.
Dahiya says he'll be in the running for permanent residency if he manages to get a job in hospitality once he qualifies. Otherwise he may be able to get a two-year working visa if he stays on at Countdown.
Language a barrier
Dahiya's story isn't unique.
For one, he says he has around 22 classmates from the likes of India, the Philippines and China, who generally haven't been able to secure jobs in hospitality.
The New Zealand managing director of Hays recruitment, Jason Walker, says: "It's difficult at entry level in New Zealand whether you have a degree or not, and I think we're going to see that for another 12 to 18 months until that big dinosaur of a beast called Auckland starts really moving forward and unemployment really starts coming down quite severely."
Walker says Hays' research indicates New Zealand employers aren't necessarily prioritising Kiwis over foreigners, with 76% saying they'd be willing to sponsor workers from overseas if they had the experience.
Yet good language skills, local business knowledge and an understanding of New Zealand culture are key.
"We find it very difficult to understand a number of [foreign] individuals who are applying for roles, and it does get in the way."
Education providers chasing profits over performance
This begs the question, should education institutions, charging international students a premium to slap a New Zealand qualification of some sort on their CVs, take more responsibility to ensure a New Zealand qualification mean you're fit for employment in New Zealand?
Walker maintains institutions should be rated and rewarded according to what they produce - what their graduates achieve - rather than how they grow their enrolments.
"If you look at how all our tertiary education institutions and universities are measured, it's not on their output at all, it's on 'how many students can I get in, how much money can they pay so we can pay the bills and generate a profit'."
Given tertiary education providers are relying so heavily on international fees, Walker admits: "Are we really going to test international students' skills when they've got this huge amount of money they're going to pay for a three or four-year education?"
The annual reports of the nation's polytechs show foreign students paid a record $150 million in fees last year, according to a Radio New Zealand report. This contributed towards all but two of New Zealand's polytechs making profits, as international enrolments grew 22% to nearly 10,758 full-time students.
Higher qualified grads on the decline, lower qualified grads on the incline
So is New Zealand being short-sighted, simply clipping the ticket from cashed up Asians keen to differentiate themselves from those in their homelands with an international qualification, or using education as a pathway to securing citizenship in New Zealand? Is our economy getting the most from international students like Dahiya once they graduate?
A series of Treasury reports prepared for the Government, and released under the Official Information Act, indicates not.
One of the reports explains a "significant proportion" of the 21,000 migrants given residency under the Skilled Migrant Category (SMC) in 2014/15, now work in low wage occupations, with recent trends showing a "relative decline" in the skill levels of these migrants. Almost 40% of SMC migrants are former international students.
This chart, published in a different Treasury report, says it all:
The number of people granted residency through the SMC, who have previously studied in New Zealand and hold a diploma, has more than doubled since 2008.
Meanwhile, the number of New Zealand educated SMC migrants with bachelor degrees has dropped by around two thirds in this time. And the number of migrants with doctorates, masters, honours, and graduate diplomas has trended slightly upward but remains well below the number of those with lower level qualifications.
Treasury "concerned"
Making reference to the graph, Treasury report writer Julie Fry says: "The Ministry of Business, Innovation and Employment has noted trends towards increasing numbers and proportions of SMC residence approvals for applicants with lower levels of skills than were anticipated when the policy was designed."
MBIE data for 2014/15 also shows the top five categories of "expertise" migrants who obtain visas through "essential skills" categories have are, cheffing, dairy cattle farming, cafe or restaurant managing and carpentry.  
Another Treasury report adds, "There is a concern that recently there has been a relative decline in the skill level of our labour migration… This trend is in part driven by migrants that are already in New Zealand on a temporary visa at the time of their application for a permanent visa. A high proportion of these temporary migrants… are former international students who have studied for sub-degree qualifications."
Fry says: "From a purely economic point of view, it does not make sense to provide permanent residence to people working in low-earning retail management jobs. If these are agreed to be general areas of labour shortage, they are more appropriately dealt with through temporary visas, and through training New Zealanders."
"Countries have increasingly moved to offering residence to former international students because their qualifications are known, and their knowledge of local economic, social and political context facilitates faster integration. However, former students have relatively little relevant work experience and are more likely to be unemployed or out of the labour force than other skilled migrants.
"…Former students who have graduate or higher-level qualifications are less likely to remain in New Zealand after receiving residence.
"While lower retention rates for more highly-qualified students reflect their greater choice of opportunities elsewhere, more could be done to reach out to people after graduation. Anecdotally, some international recipients of New Zealand PhD scholarships have expressed surprise that they were not encouraged to remain in New Zealand to work after graduation.
"Given these factors, it makes sense to raise the level of qualifications that enable former students to transition to residence."
See this story for more on Fry's solutions to improving the immigration system, as outlined in a book she's co-authored, 'Going Places: Migration, Economics and the Future of New Zealand'.
International grads willing to do low skilled jobs to get citizenship
Walker says the result of international graduates holding sub-standard qualifications, or having the good qualifications but not the experience to get the roles they're qualified for is:
"Qualified international students are taking over some of those semi to low skilled roles, which is cutting out opportunities for unemployed youth, who are coming from more difficult social circumstances, who don't have the education to get those roles.
"Not only are they [migrants] taking those unskilled jobs, which are probably below them in terms of their level of education, but they're taking an opportunity from someone else."
Another international student from India, who has asked not to be named, says him and his friends are happy to work in a menial jobs they're over-qualified for, in order to get New Zealand residency.
Equipped with a Bachelor of Commerce from India, the 23-year-old's father and brother in India have taken out loans to pay for the $15,000 one-year Business Diploma he's completing at the Linguis Institute in Auckland.
He believes he's being overcharged for the course, which is sub-par to the university degree he did in India, but says it's all worth going down this path to secure residency and enjoy a higher quality of life in New Zealand.
He hopes to eventually get a job in banking or insurance.