Bernard Hickey says the Government should listen to Treasury's advice that a surge of low skilled migrants could stunt productivity and wage growth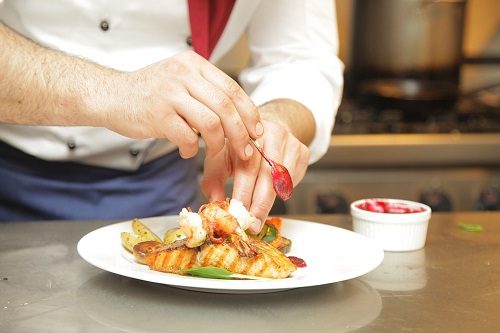 By Bernard Hickey
In all the hullaballoo this week about New Zealand's record high migration a strange fact has emerged.
The number of approvals for permanent residence has actually fallen from over 50,000 a decade ago to 43,085 in the last full recorded year of 2014/15. That's mainly because the number of skilled migrant approvals for permanent residence have fallen from over 35,000 to 24,274 over that decade.
Say what? Surely Winston Peters has been banging on about the ruinously high migration approvals and how it's driving up house prices and clogging up Auckland motorways?
Mr Peters has been on a very high horse about migration, but his main concern is the astonishing growth in the number of working holiday and foreign student visas over that period, and particularly over the last three years.
The Government likes to talk about the amazing turnaround in net migration of New Zealand citizens too and from Australia in the last couple of years, and that's true to an extent. Just under 50% of the 72,000 jump in annual net migration since 2012 was driven by these Trans-Tasman flows and no one is suggesting these can or should be stopped.
But that still leaves an increase of over 36,000 extra people coming in as new migrants over the last year, compared with four years ago. Who are they if they're not permanent and high skilled residents?
MBIE's figures from its annual migration trends publication show international students made up about 20,000 of the increase, while rest came from higher numbers of people with temporary work visas. These include those here on a myriad of working holiday maker schemes and those here on temporary work visas known as 'essential skills' visas.
That 'essential skills' phrase conjures up images of people working here as doctors and filmmakers and software engineers. But the actual details are less glamorous. MBIE lists the top 10 categories of 'essential skills' (with the numbers approved in 2014/15):
| | |
| --- | --- |
| Chef | 2,283 |
| Dairy Cattle Farmer  | 1,596 |
| Cafe or Restaurant Manager | 975 |
| Retail Manager (General) | 924 |
| Carpenter | 901 |
| Dairy Cattle Farm Worker | 806 |
| Retail Supervisor | 797 |
| Aged or Disabled Carer | 731 |
| Truck Driver (General)  | 401 |
| Registered Nurse (Aged Care)  | 372 |
The occupations of working holiday makers and students able to work here aren't given, but anyone frequenting the cafes, bars, dairies, Uber cabs and service stations of Auckland, Wellington, Christchurch and Queenstown over the last couple of years will have a reasonable idea.
And so does Treasury, which arrived this week as an unusual ally for Mr Peters with a sustained criticism of the surge in temporary and student migration over recent years and a proposal for new entrepreneur migrants. It released a series of papers advising ministers over the last year, which firstly showed its growing discomfort with the rise of lowly skilled migrants and the risks they are displacing local workers and repressing wages.
"Secondly, current policy settings may not be doing all they can to support the growth of higher productivity firms and industries, including facilitating the flow of higher skilled migrants to sectors of the economy where skill shortages may be acting as a significant constraint," Treasury officials said.
"In addition, our current approach to selecting migrants may have encouraged reliance over time on lower-skilled labour in some parts of the economy. This may have been discouraging some firms from either increasing wages and working conditions or investing, either in training existing workforce or in capital," they said.
This is the crucial point. Enabling employers to bring in low skilled migrants instead of investing in new technology and becoming more productive so they can pay local workers more is essentially stunting the growth of New Zealand's productivity and real GDP per capita.
In rejecting New Zealand First's calls to slash migration and listen to Treasury, John Key said in Parliament this week that the Government did not always accept Treasury's advice: "I think New Zealand is a far better and richer country for having migration in the way that we do.
"Yes, it puts some pressure on the system, and we just simply need to fund that or build more houses," he added.
Mr Key is right about the pressures on the system and the need for more houses, but he is just plain wrong about our recent migration patterns making the country richer. It has made some people richer by pushing up land prices in Auckland and beyond, but it has led to stagnant wage and real GDP growth and has just lumped a big up-front infrastructure bill on to taxpayers in general and Auckland rate payers in particular.
I've called in the past for New Zealand's Productivity Commission to analyse the effects of our migration policy on the economy, similar to analysis done by Australia's Productivity Commission last year. The final report from that Australian analysis has yet to be published, but the early findings were that a migration shock wouldn't actually boost productivity much, particularly if it was a low skilled migration shock like the one we've just had.
That local analysis is now needed more than ever. Mr Key is reluctant to take Treasury's advice about the need to encourage more skilled migrants. Perhaps he would listen to a Productivity Commission analysis instead.
---
A version of this article was also published in the Herald on Sunday. It is here with permission.