How financial service providers in NZ are tapping into the WeChat world to connect with the migrant market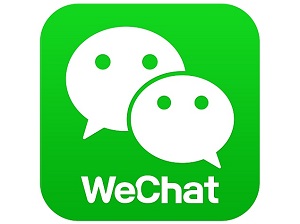 Financial service providers are increasingly jumping aboard the Chinese social media platform, WeChat, to capitalise on the migrant dollar in New Zealand. 
Over the past year over 45,000 migrants and Kiwi expats have come to New Zealand from Asia, with the intention of staying for at least a year. This includes 12,000 people from China.
So that's around 45,000 people who need to open bank accounts, take out mortgages, get insurance, use foreign exchange providers, and set up KiwiSaver accounts for example. That's 45,000 people financial service providers are gunning for to grow their businesses. It's also 45,000 people who may be used to using different systems and methods to manage their personal finances.
The letters, phone calls, emails, text messages, blogs, posts on Facebook, Twitter, and LinkedIn, and print, TV and radio advertising, financial service providers use to engage New Zealanders may not be as effective with this group of people... At least not with the Chinese.
This is where WeChat comes in.
The Chinese social media platform essentially combines the above in one platform that you can access from your mobile phone.
Around 600 million people are estimated to use it across 200 countries. Over 8 million brands or companies have registered their accounts on the platform and over 400 million users, including those with Chinese bank accounts in New Zealand, can use WeChat to make payments through the platform using the yuan.
While it's impossible to pinpoint exactly how many people use WeChat in New Zealand, what we do know is 90% of Chinese people with smartphones have WeChat accounts. WeChat is also commonly used by other Asian people and a minority of others in New Zealand.
New Zealand financial service providers are just starting to target the migrant market through WeChat, with IAG's media and community relations manager Shelley Huang saying they're generally too slow on the uptake.
Targeted marketing
IAG - the country's largest general insurer - set up a WeChat account in November last year, which it largely uses to provide insurance advice from a Chinese perspective.
"Our short-term strategy is to use WeChat for reputation management and brand engagement through educational posts," Huang says.
For example, people in China often don't start driving until their mid-20s or 30s, as younger people generally can't afford to buy the mainly new cars available in China. For this reason, young Chinese often aren't that clued up on car insurance. With this in mind, IAG has taken a different approach to targeting young drivers via WeChat, to that it might use through its other marketing channels.
The same goes for home insurance, given the Chinese haven't traditionally relied on this as much as New Zealanders have.
"We are aware people from Chinese backgrounds have different knowledge of insurance," Huang says.
She maintains the communication IAG has with its [prospective] customers through WeChat's messaging service, is similar to that it might have through the company's 0800 number.
Significant numbers
As IAG only has around 300 WeChat followers at this stage, Huang says it's spreading its reach by making posts via Skykiwi's WeChat account.
Skykiwi is a news website and discussion forum targeting Chinese people in New Zealand. Employing 50 staff and interns, and having acquired 230,000 registered users since its inception 15 years, it has a whopping 150,000 followers across its three WeChat accounts.
IAG is among the likes of the major four banks in New Zealand, mortgage brokers, foreign exchange providers and real estate agencies who pay Skykiwi to post their advertorial articles on its WeChat accounts.
These advertorial posts, which are similar to that on the Herald's website, usually receive between 2000 and 7000 unique views in the case of financial service providers. In fact, a post by Auckland's Highland View Apartments was viewed by 8000 people on WeChat.
As for IAG, Huang says a post it made through Skykiwi's WeChat account advertising its graduate programme, received twice as many views as its post on New Zealand's main job search website, Seek.co.nz. What's more, IAG received a flurry of applicants during the two days the post was live.
Skykiwi's public relations officer, Robbie Peng, says WeChat essentially enables companies to take a more targeted approach to their marketing.
He maintains a Skykiwi endorsement of a brand also carries weight among the Chinese community.
WeChat a facilitator rather than a driver of business
However, the managing director of Mortgage Success - one of New Zealand's largest mortgage brokerages which targets Chinese migrants - isn't as sold on WeChat.
While Paul Wang has a personal following of around 2000 on WeChat, he says he's grown his business through word of mouth rather than advertising.
He maintains that while a lot of people flick through advertorial posts on WeChat, they don't necessarily act on them.  
"If our New Zealand companies are doing WeChat marketing, the downside of it is you pass on a lot of free information, and at the day, the return might not be that good. The number of customers that come back for it is minimal," Wang says.
"I think it might take time. Maybe in a year or two it will change. At the moment people read a lot of free information and that's it."
He says it takes a long time to market a brand, as Chinese people in particular are patient when it comes to building relationships with those they do business with.
Nonetheless, with around 80% of his business coming from Chinese people living in New Zealand, he says WeChat is a useful tool to communicate through.
Squirrel Mortgages managing director, John Bolton, agrees.
While Squirrel's advertorial posts on Skykiwi have received views in the thousands, and staff member Joanne Chen has a huge WeChat following, Bolton says the social media platform isn't driving business.
Rather, his Chinese team is using WeChat's messaging service, similar to Facebook Messenger, to communicate directly with clients. He says it's also becoming increasingly common for people to send recorded voice messages through WeChat.
Bolton maintains it's important to have a WeChat presence and recognises the advertising Squirrel does through Skykiwi is cost effective.
Yet with only around $15 million of the $120 million of mortgages Squirrel wrote last month being for Chinese migrants, he says this market isn't a focus of the business. Bolton says he's being cautious launching into the Chinese migrants market as it's volatile and undergoing a lot of regulatory change through the Reserve Bank.
Fraud and plagiarism risk deterring corporates from diving head-first into WeChat
Broadly speaking, IAG's Huang says corporates recognise the importance of WeChat, but are concerned the risks are higher than the commercial gains.
Wang for example, is worried about the lack of copyright regulation. He says there's so much information sharing, it's often impossible to pinpoint its original source. Yet the punters are still consuming it.
"From the customer's end, they don't really care who's passing on the information as long as the article's there. They have very little knowledge about who's actually written the article. That's the problem. It's scary."
Huang says WeChat fraud and cyber crime are also issues corporates need to decide if they want to contend with - particularly if they use WeChat's payment system.
She says there are a number of Chinese businesses already selling their products through WeChat in New Zealand, but the scale of this is fairly contained as both parties need to trade in yuan and have bank accounts with Chinese banks.
Huang says it may be possible for insurance to be sold via WeChat in the future, particularly if it becomes possible for New Zealand dollars to be traded through the platform.
She says it is vital New Zealand companies put their heads together to come up with better strategies to use WeChat and tackle its risks. Huang believes we can't afford to keep falling behind the ball.