The much-delayed deal for the NZ Super Fund and ACC to become major Kiwibank shareholders may now be completed within weeks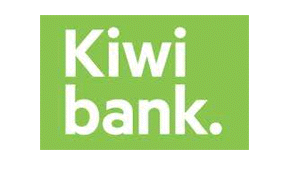 Kiwibank might finally - perhaps within weeks - be about to get two new major shareholders, many months after such a proposed deal was first announced.
It was back in April that Kiwibank's owner, the now rather embattled state-owned postal delivery and parcel company, New Zealand Post, announced a deal in principle for the New Zealand Super Fund to buy 25% of Kiwibank and ACC to take a 20% stake. 
The money gained by NZ Post from the sell-down of its interest would go toward a chunky special dividend for the Government and provide cash, which NZ Post says would assist it to "increase its focus on the parcels side of the business".  
On April 6 NZ Post chairman Michael Cullen announced the State Owned Enterprise planned to sell 45% of its subsidiary Kiwibank to the NZ Super Fund and the ACC for $495 million, with the deal to be finalised by June 30. But NZ Post subsequently issued a brief statement on June 24 saying wrapping the deal up was taking longer than expected.
While the parties involved have provided updates along the way, there's been no specific detail given as to why exactly it has been taking so long - although it is a complex deal.
However, today, NZ Post's chief executive Brian Roche said his company had agreed the key commercial terms with the New Zealand Superannuation Fund and the Accident Compensation Corporation (ACC) to become joint owners of Kiwi Group Holdings (KGH) Limited, the parent company of Kiwibank.
The statement gives no indication whether any of the fundamental details of the proposal (such as the 45% shareholding amount for NZ Super and ACC or the amount of cash involved) have been changed.
"Following a period of due diligence, the parties can confirm an application for approval has been lodged with the Reserve Bank," Roche said.
"Transaction documents are now being completed and by the time the Reserve Bank has made a decision, the parties will be in a position to release details to the market. This includes a decision on the future of the New Zealand Post guarantee of Kiwibank's payment obligations," Roche said.
Neither NZ Super Fund nor ACC were making any comment today ahead of the RBNZ consideration of the deal.
An RBNZ spokesperson said today that consideration of any application for a party to take a stake in a registered bank is done in "a timely manner" but there isn't a prescribed timeline.
Last month Kiwibank posted a $3 million, or 2.4%, drop in annual net profit after tax for the June year to $124 million from last year's record high $127 million. The bank is paying a $29 million annual dividend, up 32% from $22 million last year, which is equivalent to 23% of net profit after tax.
Kiwibank's upgrade of its core banking system continues, is about halfway through, and means ongoing investment and operating risk over another two to three years.