Construction firms in position to raise prices as they hit capacity buffers with skilled labour shortages showing no signs of letting up, NZIER survey shows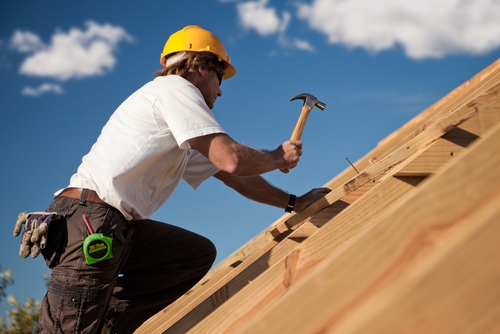 Building firms are finding it easier to raise prices as they hit new record highs of capacity utilisation, a key survey released Tuesday shows.
The NZIER quarterly survey of business opinion (QSBO) shows building firms neared full capacity during the three months to the end of March as difficulties finding workers continued. Confidence on future activity amongst those firms eased slightly from December, indicating growth of the sector could slow as firms hit operational buffers.
A surge in tradies entering New Zealand on work visas had helped building firms slightly, as the struggle to find unskilled labour eased, the QSBO showed. However, "skilled labour remains very difficult to find," the NZIER said.
The findings come after the government was dealt a stark warning by the Productivity Commission last week that New Zealand's urban development framework was not working as it should, leading to building cost pressures and poor planning decisions.
They also follow monthly figures showing Auckland building consents have not kept up with the demand for new housing in New Zealand's biggest city, as net migration numbers hit new record highs.
The Reserve Bank, politicians on both sides of the spectrum and the major bank economists have all warned that housing supply is failing to match demand, with rising building costs cited as one reason for the snarl-up.
Pricing up, confidence down
Nationwide business confidence fell during the first three months of the year, led by drops in Auckland, Wellington and Southland. Business still expect better times ahead for the economy as a whole, although fewer of them indicated this than at the end of 2016 (net 16% against net 26%).
In Auckland, confidence fell from net 20.5% positive in the December 2016 quarter to a net 6.4% positive in March. In contrast, confidence lifted in Auckland's 'halo' regions of Northland, Bay of Plenty and Waikato, NZIER principal economist Christina Leung said.
Cost and price indicators point to a further lift in inflation over the coming year, Leung said. "Capacity utilisation amongst builders and manufacturers lifted to a record high of 93.6% in the March 2017 quarter. Businesses are also finding it easier to raise prices, particularly in the building sector," she said.
"This continued improvement in pricing power will be welcome for the Reserve Bank, given its concern last year that inflation would remain persistently low. However, with inflation lifting from a low base we expect the Reserve Bank will hold off lifting the Official Cash Rate until the middle of next year."