The RBNZ says debt to income restrictions could prevent about 10,000 borrowers from buying a house, reduce house sales volumes by about 9%, trim house prices and credit growth by up to 5%, and shave 0.1% off GDP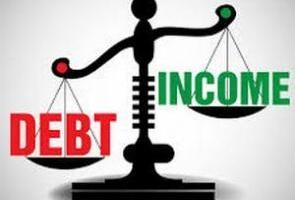 By Gareth Vaughan
Restricting the debt to income (DTI) ratio of some mortgage borrowers could prevent about 10,000 borrowers from buying a house, reduce house sales volumes by about 9%, trim house prices and credit growth by up to 5%, and shave 0.1%, or $260 million, off Gross Domestic Product, the Reserve Bank says.
These estimates are included in the Reserve Bank's consultation paper Serviceability Restrictions as a Potential Macroprudential Tool in New Zealand. Including a cost-benefit analysis showing benefits outweigh costs with net benefits estimated at just under 0.1% of GDP per annum for the period over which the tool is used, it was issued on Thursday. The Reserve Bank is calling for submissions by August 18.
The Reserve Bank's analysis and estimates, and possibly even its views on the scale of the issue it's attempting to address, are likely to be met with some scepticism given the central bank itself says about a quarter of the high DTI loans featured in its data are reported "erroneously" by banks. This means the Reserve Bank's DTI data currently contains "artificially high results."
The key benefit of a DTI tool would be reducing the costs of a housing and financial crisis. The main costs would stem from a reduction in short-term economic activity, and the cost to some potential homebuyers of having to delay house purchases. (See more in the table at the foot of this article).
The Reserve Bank says any DTI tool would apply to both investors and owner-occupiers. It reiterates that, whilst it's "desirable" to add a DTI tool to its macro-prudential toolkit, it doesn't see a case for actual implementation at this stage.
"If actual policy implementation was ever proposed there would be a further detailed consultation on the specific terms of the policy proposal, including a Regulatory Impact Statement," the Reserve Bank says.
The prudential regulator of the country's trading banks argues DTI restrictions would reduce the risk of a significant rise in mortgage defaults during a severe economic downturn, mitigate the potential amplification of a downturn due to economic stress and increased house listings among high DTI households, and "lean against" periods of rapid house price and credit growth thus reducing the probability and magnitude of a sharp correction in house prices.
The Reserve Bank says a DTI policy would be introduced at a time when it judged that house price appreciation and high DTIs created a risk of crisis.
"So we consider 5%, one crisis every 20 years, is a conservative baseline risk of housing crisis in an environment that RBNZ would apply a DTI policy," the Reserve Bank says.
A limit on the total debt of the borrower as a ratio to gross income
It says a DTI restriction would be likely to take the form of a limit on the total debt of the borrower as a ratio to gross income (TDTI).
"The total debt of the borrower would include other debts at the bank and other material debts, such as mortgages on other properties at other banks. Banks would be expected, as now, to inquire as to the other debts of borrowers and borrowers would be expected to provide this information to the bank. The Reserve Bank might also periodically scrutinise the approach taken by banks to verify this information when supplied by the borrower," the Reserve Bank says.
Under a DTI policy banks would be required to maintain their share of non-exempt mortgage lending at a DTI exceeding, say five, to, say, below 20%. Thus a "speed limit" would be put in place, as with the loan-to-value ratio restrictions on residential mortgage lending. The Reserve Bank says the current share of high-DTI lending is reported at about 45%, although it thinks this is an over-estimate that will drop as banks improve their reporting systems.
"Currently the data suggests around 27% of lending is above TDTI six and around a further 13% is between TDTI five and six. A rule that limited new lending to borrowers with total debt to income ratios above five, to no more than 20% of new lending, would thus significantly reduce the amount of high TDTI lending that was possible, even assuming, as we do, around a quarter of the high DTI loans in our data are reported erroneously at present."
"This is only an illustrative calibration, and any actual policy could vary from this. For example, the speed limit and level designated as 'high-TDTI' could vary based on the circumstances prevailing at the time, and the Reserve Bank's ongoing assessment of the TDTI data and market risks. The rule could potentially take a different form, e.g. a limit on debt service ratios, but our current thinking is that a TDTI speed limit would offer the best trade-off between effectiveness and simplicity," the Reserve Bank says.
Exemptions
There would be exemptions similar to those available within the LVR restriction policy. For example, exemptions for new builds and for owner-occupiers wanting to buy and occupy a "relatively low-priced" home. The exemptions would aim to eliminate unintended consequences.
"The limit would apply to standard residential mortgages as defined in Reserve Bank's capital adequacy framework. This includes some loans secured by residential mortgage that fund businesses, but not some larger business loans. E.g. a very large loan where the owner's home is used as security but is not the key factor behind the lending decision. It does not include reverse mortgages."
"The Reserve Bank considers that an exemption to a TDTI policy that facilitated people becoming or remaining homeowners might not have a serious impact on the effectiveness of any policy, and could reduce the risk of the policy impeding first home buyers and labour mobility. For example, an exemption could allow homes to be purchased for owner-occupation if their value was below the 'cap' for Housing New Zealand's homestart programme, [which is] currently $600,000 in Auckland, $400,000 to $500,000 elsewhere. This is the example we have modelled, but there would be alternatives: for example, the policy could allow first home buyers slightly higher TDTIs. The aim would be to diminish the welfare costs of the policy, as well as recognising that first home buyers had relatively low default rates in the Irish downturn experience," the Reserve Bank says. 
Since last October the Reserve Bank says it has been obtaining "more detailed data" from banks showing the total debt to income ratios of borrowers with "a clearer split" between investors and owner occupiers, and between Auckland borrowers and borrowers elsewhere in the country. This data is, however, described as "preliminary," with the Reserve Bank "continuing to engage with banks to understand their reporting standards and improve the consistency in data methodology."
'Artificially high results'
The Reserve Bank says total debt to income ratios should include debts a bank's borrowers have at other financial institutions, but some banks have difficulty reporting this comprehensively.
"Some banks also report that they do not necessarily capture all sources of borrower income if the borrower has demonstrated enough income to pass the servicing test. Also, some banks have system problems which mean they are unable to capture all the income details used to pass the servicing test when calculating total debt to income ratios. These factors appear to lead to artificially high results."
"As our data is improved and we understand cases...better, the share of high-DTI lending in the data is likely to decline. To some degree, these issues may disproportionately affect investor lending, since the systems used to store data on those customers are often more complicated reflecting the complex relationships that sometimes exist within groups of related borrowers," the Reserve Bank says.
"However, we are confident in the conclusion that New Zealand DTIs are relatively high...Given the international evidence in the previous section that high DTIs are likely to increase default risk in a downturn, we consider this a policy concern."
The Reserve Bank says that over the three months to January, about 60% of the new property investor lending across the big five banks was at a DTI of more than five, compared to 37% from owner-occupiers.
"Indicatively, our work suggests that around 2000 owner-occupiers and 9000 investors might be prevented from purchasing each year. The relatively high number of investor purchases that are constrained reflects (i) a greater share of high DTI lending than for owner-occupiers (ii) more limited ability to claim exemptions. The policy would also likely constrain some of the 160,000 or so top-up loans that occur each year, and we estimate that around 14,000 top-up loans could be constrained assuming that the limit binds roughly proportionately on top-ups and purchases."
'No significant impacts on rents'
The Reserve Bank argues DTI restrictions wouldn't have a significant impact on rents. Even though DTI limit would be likely to reduce the number of rental properties over time because landlords are significantly more likely to have high DTI loans, each additional property bought by an owner-occupier would reduce both the supply of and demand for rental properties.
"So the impact on rents should not be significant."
 Based on an estimate that about 10,000 borrowers could be stopped from buying a house due to a DTI limit, and allowing for the likelihood some of them would be replaced by low-DTI buyers, this suggests house sales could fall by around 9% following the implementation of the policy, the Reserve Bank suggests. (See chart below).
"This could reduce house prices and credit growth by 2% to 5%."
"To proxy the effect of the DTI policy, we have assumed an increase in mortgage spreads, and a shock to house prices. Mortgage spreads increase by 10 basis points to 30 basis points while the policy is in place, based on an assumed additional cost of obtaining a high-DTI loan from other sources, such as non-bank lenders, of around 250 basis points, and around 8% of new borrowers being constrained by the policy. Additional judgement was used to ensure that house prices fall by around 2%  to 5% in the first year after the policy is implemented," says the Reserve Bank.
 "The simulation suggests that [economic] activity would decline by a peak of around 0.1% to 0.5% one year after the policy is implemented. Activity recovers fairly rapidly after the first year, as the impact on house price inflation dissipates and monetary policy eases. The average impact on GDP is around 0.05% to 0.24% per annum while the policy is in place, [which is] assumed to be four years). We adopt 0.1% of GDP as an expected macroeconomic cost, per year that the policy is expected to be in place, reflecting that GDP is likely to move above trend further out due to the policy being removed and the prolonged effects of the monetary policy easing."
The Reserve Bank says that if house prices accelerate again it  could happen in an environment where interest rates remain low because of weak global economic growth and inflation.
"In this event, house prices would be rising even further relative to income, stretching affordability even further. In the Reserve Bank's view, this would create risks of an eventual downturn similar to that seen in countries like the US and Ireland during the Global Financial Crisis," the Reserve Bank says.
The charts and tables below all come from the Reserve Bank consultation paper.