Bank lobby group opposes debt-to-income ratio macro-prudential tool and suggests the RBNZ should look at a serviceability interest rate instead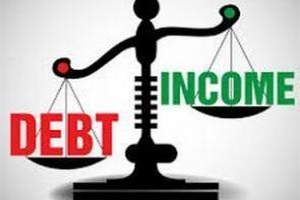 By Gareth Vaughan
The New Zealand Bankers' Association (NZBA) has, not surprisingly, come out against the Reserve Bank adding a debt-to-income (DTI) ratio tool to its macro-prudential toolkit. But the bank lobby group has suggested a serviceability interest rate, or SIR, as a potential alternative.
NZBA's submission on the Reserve Bank's DTI ratio consultation paper comes with the prospect of the Reserve Bank getting approval to add such a tool to its toolkit appearing slim. That's because adding the tool requires the approval of the Finance Minister. National Party leader Bill English and finance spokesman Steven Joyce, plus Labour Party leader Jacinda Ardern and finance spokesman Grant Robertson have all publicly expressed concerns or opposition.
 Nonetheless the Reserve Bank consultation process rolls on. And the bank lobby group argues the Reserve Bank paper does not establish that the benefits of a DTI ratio outweigh its costs. Additionally NZBA argues DTIs could create a number of unintended consequences for both the housing market and the economy.
"The evidence linking high-DTI loans and default is weak," NZBA says. "Job loss has the most significant impact on the likelihood of default. The reason is that loss of income causes the debt servicing to income ratio to rise above 100%."
Through macro-prudential policy the Reserve Bank aims to promote greater financial system stability by building additional resilience in the financial system during periods of rapid credit growth and rising leverage or abundant liquidity, and dampening excessive growth in credit and asset prices.
However, NZBA also argues that having DTIs in addition to the loan-to-value ratio (LVR) restrictions already in place on residential mortgage lending is unnecessary because both tools act in a similar way to limit borrowing. In addition to the LVR restrictions NZBA says the Responsible Lending Code, Credit Contracts and Consumer Finance Act, Code of Banking Practice, and the Australian Prudential Regulation Authority's mortgage lending guide for NZ's Australian owned banks, mean DTI limits are not needed to improve existing bank lending practices should interest rates rise.
"NZBA considers that the statutory and regulatory limits currently in place are sufficient to mitigate the risk of unforeseen events that may impact on affordability," NZBA argues.
How about a serviceability interest rate, or SIR?
However, the bank lobby group does suggest, as a potential alternative to a DTI tool, a serviceability interest rate.
"NZBA accepts that a serviceability interest rate would not be without challenges - it would also require consultation and calibration - however, ...it would have advantages over a DTI."
A serviceability interest rate would be based on a notional interest rate set above current market rates to incorporate a level of interest rate sensitivity. This, NZBA says, assesses the borrower's ability to repay debt within a reasonable expectation of possible increased interest rates or other plausible changes of circumstances.
"A serviceability interest rate could involve an industry level sensitised (notional) interest rate defined by the Reserve Bank for residential mortgages and which could be adjusted based on the economic outlook. All banks would apply this rate to their affordability assessment calculation as a minimum affordability measure."
Banks already tend to build in a serviceability buffer at an interest rate higher than current mortgage rates to get a feel for what repayments borrowers could afford if interest rates rise.
"A serviceability interest rate can be imposed using a prudential guide approach, which NZBA suggests is more suitable for New Zealand banks than a prescriptive approach, as it is a better fit with RBNZ's self-discipline and market discipline philosophy. This approach would support both industry consistency, and RBNZ's objective to prevent the shock of high interest rates driving defaults," NZBA says.
NZBA goes on to argue a serviceability interest rate would have advantages over a DTI framework because; It is better able to respond to a rapidly changing market environment as it can be adjusted quickly and easily, banks will be able retain their current serviceability assessment frameworks, it would enable a consistent approach for both owner-occupiers and residential property investors, and it would alleviate some of the "more problematic" design issues with DTIs.
DTIs 'susceptible to arbitrary and unprincipled consequences'
In terms of DTIs, NZBA argues they don't take into account individual borrower characteristics such as after-tax income, household costs and other outgoings.
"A macro-prudential tool that cannot take into account various household scenarios is susceptible to arbitrary and unprincipled consequences."
NZBA also provides a lengthy list of exemptions it argues the Reserve Bank should consider if a DTI tool is introduced. The central bank has said there would be exemptions for new builds and for owner-occupiers wanting to buy and occupy a "relatively low-priced" home. In addition NZBA suggests exemptions for residential investment lending, business lending that uses the business owner's home as security, bridging loans, refinancing, first home buyers, and holiday homes.
"Given the broad range of exemptions that would be necessary and the complexities associated with implementing those carve-outs, NZBA queries whether DTIs are a workable and useful tool."
The Reserve Bank's case
The Reserve Bank argues the key benefit of a DTI tool would be reducing the costs of a housing and financial crisis. The main costs would stem from a reduction in short-term economic activity, and the cost to some potential homebuyers of having to delay house purchases. The tool would apply to both investors and owner-occupiers, but whilst it's "desirable" to add a DTI tool to its macro-prudential toolkit, the prudential regulator doesn't see a case for actual implementation currently.
Additionally the Reserve Bank argues DTI restrictions would reduce the risk of a significant rise in mortgage defaults during a severe economic downturn, mitigate the potential amplification of a downturn due to economic stress and increased house listings among high DTI households, and "lean against" periods of rapid house price and credit growth thus reducing the probability and magnitude of a sharp correction in house prices. A DTI policy would be introduced at a time when the Reserve Bank judged that house price appreciation and high DTIs created a risk of crisis.
A DTI restriction would be likely to take the form of a limit on the total debt of the borrower as a ratio to gross income.
Under a DTI tool banks would be required to maintain their share of non-exempt mortgage lending at a DTI exceeding, say five, to, say, below 20%. Thus a "speed limit" would be put in place, as with the LVR restrictions on residential mortgage lending.
Reserve Bank analysis suggests restricting the DTI ratio of some mortgage borrowers could prevent about 10,000 borrowers from buying a house, reduce house sales volumes by about 9%, trim house prices and credit growth by up to 5%, and shave 0.1%, or $260 million, off Gross Domestic Product.
*This article was first published in our email for paying subscribers early on Tuesday morning. See here for more details and how to subscribe.