BNZ CEO Anthony Healy to return to parent National Australia Bank and be succeeded by NAB executive Angela Mentis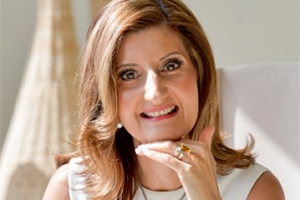 BNZ's CEO Anthony Healy is to return to parent National Australia Bank (NAB) and be succeeded by fellow NAB executive Angela Mentis in a job swap.
NAB made the announcement Thursday morning alongside its annual results. BNZ's September year net profit after tax rose $24 million, or 3%, to $937 million from $913 million the previous year. That's still below 2015's record high of $1.038 billion. 
Mentis is currently NAB's chief customer officer in its business and private banking unit. Healy is set to replace her. The appointments require regulatory approval, including from the Reserve Bank of New Zealand, and are scheduled to take effect from January 1.
NAB CEO Andrew Thorburn said it was an exciting opportunity for Mentis, who will be BNZ's first female CEO. 
"Having served as a director of BNZ since December 2016, Angela knows the bank and its strategy well and her relentless customer focus will ensure BNZ remains focused on delivering for customers, shareholders and employees," Thorburn said.
She has been in her current role since August last year. Prior to that Mentis held a senior role at NAB Private Wealth. She has also worked for Macquarie Bank, BT Financial Group, Westpac and Citibank. Mentis will be based in Auckland.
Mentis' current role, and Healy's new one, is responsible for leading NAB business, its specialised banking businesses across agriculture, health, government and education, plus business direct and small business, private wealth and JBWere.
Thorburn said it was "an exciting challenge" for Healy as he returns to Australia. Healy joined BNZ as director of the bank's business arm, BNZ Partners, in November 2009. He succeeded Thorburn as CEO in May 2014.
In terms of its financial performance, BNZ's annual operating income rose 2% to $2.315 billion, and its operating expenses increased 5% to $932 million. Net interest income gained 2% to $1.794 billion. Impairment losses on credit exposures dropped 31% to $83 million.
BNZ said as of September 30, its core funding ratio stood at 85.8%, well above the Reserve Bank mandated minimum of 75%. Its common equity tier one capital ratio was 10.65%, above the minimum required 7%.
Over the year to September BNZ's loans and advances rose 7% to $79.441 billion, and its deposits and other borrowings increased 4% to $59.912 billion.
NAB unveils job cuts
Meanwhile, Thorburn has reportedly told an Australian media briefing that NAB will cut 4,000 jobs, or about 12% of its workforce, by 2020 as it strives to cut costs by more than A$1 billion. NAB will also increase investment by A$1.5 billion over the three years, focused on its business lending operations.
"As we automate we will need less people," Thorburn was reported as telling media in Sydney. "The reshaping of the workforce is going to be significant."
NAB said it has established a "best-practice career transition program" called The Bridge, to help staff leaving the bank prepare for the future.
NAB reported a 2.5% rise in annual cash earnings to A$6.64 billion. The bank's paying annual dividends of A$1.98 per share, equivalent to 79% of annual cash earnings. NAB's return on equity fell 30 basis points to 14%.
| | | | |
| --- | --- | --- | --- |
|  BNZ performance measures |  Sep 2017 |  Sep 2016 |  Annual change |
|  Net profit on average assets |  0.98% |  1.01% |  Down 3 basis points |
|  Net interest margin |  2.06% |  2.19% |  Down 13 basis points |
|  Cost to income ratio |  40.3% |  39.2% |  Up 108 basis points |
The NAB chart below covers BNZ's marketshare in key segments of the banking market.

Here's NAB's announcement on the executive changes. And here's BNZ's release. 
Here's NAB's annual results release, and here's its investor presentation.