ANZ becomes primary source of funding for UDC's lending business with investors collectively withdrawing over $550m during the past year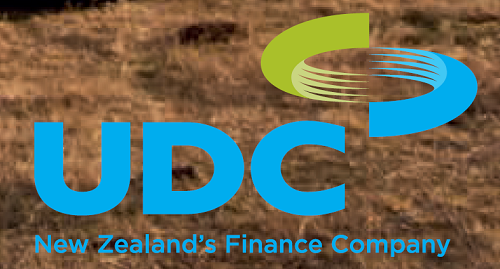 By David Hargreaves
ANZ has become the primary source of funding for its UDC Finance subsidiary after public debenture holders collectively withdrew over $550 million from UDC in the past year.
In the meantime ANZ, which is still waiting for completion of the protracted $660 million sale of UDC to Chinese conglomerate HNA, has advanced a further $790 million to UDC in the past year.
UDC's annual report for the year to September 30 shows that the ANZ had advanced $1.385 billion to UDC as of that date, up from $595 million the year before. The ANZ's available credit facility to UDC was increased to $2.7 billion in November.
As at September 30 secured investments taken from members of the public totalled $1.039 billion, down from $1.592 billion in September 2016.
ANZ announced the sale of UDC to HNA in January, saying it expected the deal to complete before the end of the year.  Interest.co.nz's earlier articles on the deal can be read here.
The ANZ's NZ chief executive David Hisco told interest.co.nz, when commenting on ANZ's annual results, that the bank was still "working towards" getting the deal done.
"The good thing is UDC's a great little business and it'd be nice to have the deal concluded. We just don't really have any updated timeframe for that so we'll have to just wait and see," he said. 
"Halfway through the year the purchaser had a change in some of their ownership structure and once that all was bedded down they needed to resubmit the paperwork with all the right information. So that's actually just kicked it down the road a bit. So it's all just going through the process at the moment."
Companies Office records show that in July the vehicle that HNA is using for the proposed acquisition, TIP-HNA Holdings New Zealand, had a change in shareholder from TIP Global Holdings One to TIP Global Holdings Five. Its ultimate parent company is still shown as Hainan Traffic Administration Holdings Company Limited, parent of the HNA Group.
HNA, which has been on a massive global debt-fuelled acquisition spree, has become the subject of intense speculation over both its ownership, who actually controls it and the sustainability of its debt position.
In a Reuters news report last week HNA officials denied the company was facing a "liquidity crisis", while in the same report James Wang, HNA group's chief investment officer, expressed confidence the UDC Finance deal would receive regulatory approval.
The deal is still currently awaiting approval from both the Overseas Investment Office and the Reserve Bank, neither of whom will comment on where the process is at the moment and when a decision might be expected.
Through all this UDC continues to be profitable, turning in a net profit of $61.646 million for the year to September, up from $58.537 million in 2016. 
Its net loans and advances increased to $2.912 billion from $2.573 billion, while its borrowings increased to $2.424 billion from $2.187 billion.
ANZ through its Melbourne head office effectively made clear that UDC was up for sale as of April last year. Since then retail investors in New Zealand have been pulling their funds.
UDC's interim financial report for the period to March 2016 - just before the 'for sale' signs went on UDC - showed that secured investors had deposits with UDC totalling $1.737 billion, while ANZ had advanced its subsidiary $380 million. That means 82% of UDC's borrowings were funded by the public and just 18% by ANZ.
As of September 30 this year that statistic had turned around abruptly, with secured investments making up just 43% of borrowings and ANZ 57%.
The UDC secured investors have already agreed that should the HNA sale complete they will be offered either their money back or an equivalent investment with the ANZ.
TIP-HNA had indicated, however, earlier this year that it would like to have a public funding programme through UDC.
Whether there will be much left in the way of secured investments if and when an HNA sale goes through is becoming an interesting point.
UDC's latest annual accounts show that among the secured debentures as at September 30, some $455 million was due to mature before the end of December. A further $224.6 million is due to mature before the end of March 2018. 
*This article was first published in our email for paying subscribers. See here for more details and how to subscribe.