ANZ economist believes the Government may have to reprioritise some of its spending if it wants to reduce debt and reach its other fiscal targets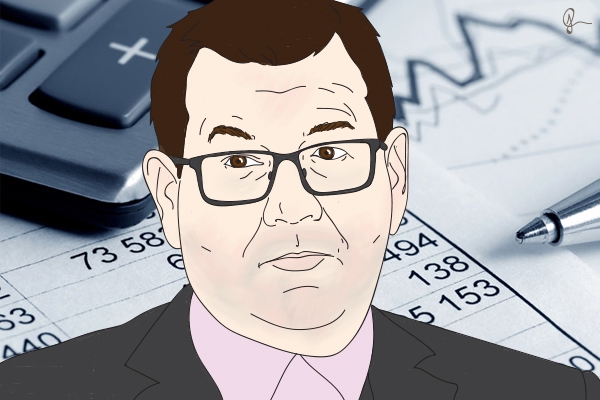 Bank economists expect the Government's books to stay in the black over the next five years, but warn it'll have little wiggle room as it follows through on its spending commitments while reducing debt.
They believe Treasury's Half-Year Economic and Fiscal Update (HYEFU), released on Thursday, will show there's room to accommodate the Government's promises - even if surpluses are smaller and debt levels larger than previously forecasted.
ANZ's senior economist, Phil Borkin, says, "The big issue for us is that we suspect the figures won't show a great deal of wriggle room.
"At face value the broad spirit of the numbers will look good. New Zealand's fiscal accounts will still be strong relative to many international peers, and that should not be discounted.
"However, a lot hinges on the economy continuing to perform well.
"Given our more circumspect views on the growth outlook, risks to costs that are really pointed only one way, and the realities of keeping coalition partners happy, there is not a lot of room to manoeuvre if things don't go entirely to plan (which things seldom do).
"It sets the scene for some fiscal slippage, forcing the Government to either ease back on its fiscal targets or look at reprioritising some of its spending plans.
"We suspect it will focus on the latter, which means after what is likely to be a boomer of a 2018 Budget, things could get tighter from Budgets 2019 and beyond."
Targets & spending plans
The Government's fiscal targets include:
Reducing net Crown debt from 22% to 20% of GDP by 2022;
Maintaining expenditure at around 30% of GDP;
Delivering sustainable operating surpluses across an economic cycle;
Resuming contributions to the New Zealand Superannuation Fund;
Rejecting the previous government's tax cuts and reviewing the tax system.
Some of the Government's major spending plans include:
Introducing a major Families Package, including a boost to Working for Families, introducing a payment for children under three, contributing to super-annuitants' and beneficiaries power bills, and boosting the Accommodation Supplement;
Building 100,000 affordable homes for first home buyers over the next 10 years;
Providing fees-free tertiary education and training and increasing student loan living cost limits and allowances;
Extending Paid Parental Leave from 18 to 26 weeks;
Investing more in the health sector;
Investing in light rail from Auckland's CBD to the airport.
ANZ expects Treasury will have to cut its projected operating balance excluding gains and losses (OBEGAL) from 1% to 0.8% of GDP for the year to June 2018. Going through to 2022, it sees Treasury reducing its OBEGAL from 2.4% to 1.6% of GDP.
ASB isn't as upbeat. It expects the OBEGAL will only reach 1.0% of GDP by 2022.
Yet both ASB and ANZ have confidence in Crown debt falling to 20% of GDP by 2022. Under the National-led Government, Treasury had expected this point to be reached by 2020.
ASB economists say: "Indeed, the economic outlook has deteriorated since the PREFU [Pre-Election Economic and Fiscal Update] back in August.
"Our forecasts show lower growth than the Treasury's, particularly over 2018/19.
"However, we are more optimistic around wage growth than the Treasury was back in the PREFU, given the minimum wage increases and changes to migration policy."
Both banks' economists see higher debt levels translating into a larger bond tender programme.
ASB economists expect $12 billion of extra bonds will be issued over five years, while ANZ's Borkin believes an extra $8 billion will be issued.
"We don't see too many issues with the market absorbing that," he says.
"On top of that, we suspect the Treasury will continue to project a reasonably solid economic outlook.
"Within the PREFU, the Treasury forecast strong real GDP growth of 3.2% and 3.7% in the years to June 2018 and 2019 respectively. Nominal GDP growth was forecast to average close to 5% per year over the next five years.
"While it is possible that near-term growth forecasts are downgraded modestly, we think the Treasury will maintain an upbeat medium-term prognosis. That sets the scene for a still-decent profile for revenue growth."
Presbyterian roots
Finance Minister Grant Robertson has reiterated his prudence, on Monday referring to his Presbyterian roots in a speech to the Auckland Chamber of Commerce.  
"This twin approach of investing to deliver social justice while being responsible with our finances very much mirrors who I am and my background," he says.
"We can pay for the plans we have made and the policies in the agreements we have signed. But there are still other cost pressures to meet and programmes to deliver.
"I have asked my Ministerial colleagues to re-assess current programmes to ensure they match this Government's priorities and are value for money. Any such re-prioritisations will be reinvested to meet the cost pressures we face."