Finance Minister details 'five point plan' for urban growth; will look at alternatives for Auckland's East-West link, but not interested in building 'the most expensive road in the world'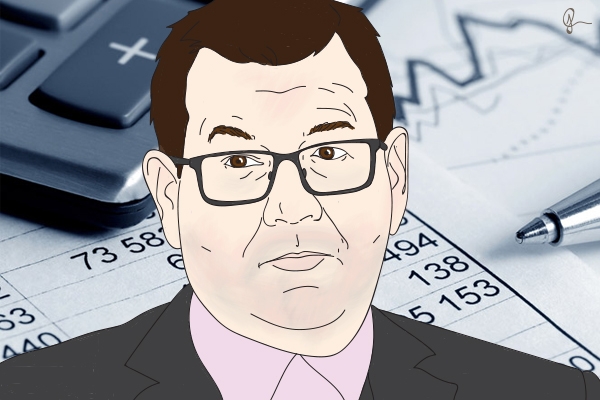 By David Hargreaves
Finance Minister Grant Robertson has outlined some of the Government's thinking on Auckland's infrastructure problems, including that it will consider public-private partnerships and that it will make an investment in the 'corridor' of the proposed East-West Link but isn't interested in building "the most expensive road in the world".
Robertson detailed some of his and the Government's broad plans in a speech on Monday to the Auckland Chamber of Commerce ahead of the Thursday release of the Budget Policy Statement and the Treasury's Half Year Economic and Fiscal Update.
He said the Government's infrastructure planning was underpinned by its "Urban Growth Agenda", which he described as a set of reforms designed to get the market more responsive to demand.
"We need competitive urban land markets to bring down the very high cost of urban land that is at the heart of our problems."
This is the five point plan:
1. Turning on the tap of infrastructure finance, for example, infrastructure bonds serviced by a targeted rate, building on the work done with Crown Infrastructure Partners;
2. Designing a more pro-growth planning system that allows the city to make room for growth instead of choking it off;
3. More robust spatial planning by central and local government;
4. Investigating a GPS-based network or transport pricing system. This will allow us to fully internalise transport costs so that roads and motorways aren't a disguised subsidy for sprawl; and
5. Possible legislative reform to support this new approach.
"The Government is looking at alternatives for the East-West link," Robertson said.
"We will be making an investment in that corridor, but not the $2 billion option proposed by the previous Government.
"While we obviously see the need for making large investments into Auckland's transport system, we do not believe paying $327 million per kilometre is good value for money.
"I am not interested in setting the record for building the most expensive road in the world."
Robertson reaffirmed commitment to a $15 billion, 10-year programme to build a rapid transit system in Auckland  – including light rail from the CBD to the airport and out to West Auckland.
"We are also investigating third-tracking the main trunk rail line and electrifying the rail line to Pukekohe.
"We have allowed the Auckland Council to charge an additional fuel tax to help with some of this funding. We are also investigating funding options such as infrastructure bonds, and we will be opening up use of the Land Transport Fund beyond just roading projects.
Robertson stressed that the Government could not carry out "an ambitious programme" like this, or for other infrastructure, alone.
"We want to ensure that the Crown and Maori work together effectively as we move towards the end of the Treaty settlement process. We are committed to working with Iwi to achieve our infrastructure goals.
"We also want to work with those in the private sector who are willing to be partners in building and modernising our infrastructure.
"Yes, this can include Public-Private-Partnerships (PPPs).
"We don't believe PPPs have a place in schools and hospitals, but there is a potential for partnerships which can be used to drive productive and sustainable growth where they are appropriate."
On more general issues, Robertson said the Government was making "excellent progress" with its 100-day plan.
Next step
"The next big step is the introduction of our Families Package. This will be one of the major initiatives of this Government.
"We are committed to lifting children out of poverty at a faster rate than the previous Government, and supporting low- and middle-income families, particularly in the critical early years of their children's lives.
"We will boost Working for Families, introduce the Best Start payment for children in the first three years of life, put in place a Winter Energy Payment for superannuitants and those receiving a main benefit, restore the Independent Earner Tax Credit the previous Government cancelled and commit to boosting the Accommodation Supplement.
"More details will be provided in the near future, but this is a substantial initiative paid for, as I said earlier, by reversing the across-the-board tax cuts, which were promised by the previous Government but have not yet begun."
A different way
Robertson outlined "a different approach" for how this Government will shape Budget 2018.
"There will not be a slew of new initiatives released in the weeks heading into that Budget. The plan is already out there. The first steps towards Budget 2018 will come this Thursday.
"This is when Treasury announces its regular Half Year Economic and Fiscal Update, or the HYEFU, where it details its latest forecasts for the economy and the Government's fiscal track. Alongside this, we are announcing a Budget Policy Statement, setting out our economic strategy and kicking off the Budget 2018 process.
"I'll just give an overview of how this will all play out.
Including costs
"The Government was formed early enough during the Treasury's forecasting and HYEFU cycle – just – that we were able include officials' work on our 100 Day Plan costs into the Half Year Update.
"So the likes of our Families Package, Fees-Free Post-Secondary Education and Training, Paid Parental Leave, the $2 billion capital injection for KiwiBuild, and our plan to restart contributions to the New Zealand Super Fund, are all included in the 'base' projections we're starting from.
"These policies have been costed using Treasury's normal process ahead of Budget announcements. Because of where the election fell, and the ambition of our 100 Day Plan, we were able to incorporate them into the accounts and the Budget process in December, rather than waiting for May to roll around.
"That's not to say we'll have nothing to talk about at Budget 2018, or 2019. A second document on Thursday will be our Budget Policy Statement. This will set out the operating and capital allowances we have set for the next few Budgets.
"These allowances provide the room for the rest of this Government's policy agenda beyond the 100 Day Plan. Detailed work has already begun on these policies as we head towards Budget 2018. They are now being put through the Budget process to get final costings and design as officials work towards May.
"I will leave the detailed announcements for Thursday but, suffice to say, I am confident we can meet our Budget Responsibility Rules while advancing our comprehensive programme."