Remember the curious case of General Equity Building Society? Well, now it's known as Pacific Eagle Capital and appears to be thumbing its nose at an FMA warning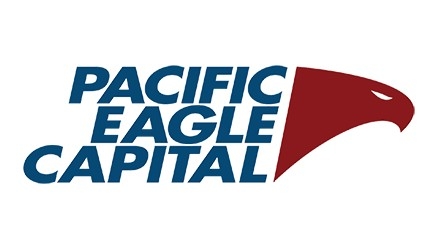 By Gareth Vaughan
The typical image of a building society is that of a conservative, even staid, old financial institution that's a mutual society owned by its members.
But there's a New Zealand building society that's nothing like that at all. Its name is Pacific Eagle Capital. Long-time interest.co.nz readers will remember it as General Equity.
Registered in NZ but operating overseas, General Equity even took out naming rights on an Auckland CBD building, right next door to the ANZ Centre. However in 2014 the Financial Markets Authority (FMA) issued a warning saying the public should be extremely cautious if dealing with General Equity, because it had engaged in misleading and deceptive conduct, including the way it represented how it's regulated in NZ. The FMA ordered General Equity to include the warning prominently on the main page of any website operated by, or on behalf of, General Equity.
Then in 2016 General Equity was deregistered from NZ's Financial Service Providers Register (FSPR) at the behest of the FMA. But if you thought that was the end of the General Equity story you'd be wrong.
It remains a registered NZ building society and last year changed its name to Pacific Eagle Capital. According to Pacific Eagle Capital's 2017 annual report, four of the building society's directors - some of whom are Australians - hail from the General Equity days, with two others appointed shortly before the name change. The Kuala Lumpur based Anametrics Holdings Ltd apparently Pacific Eagle Capital's ultimate parent company, is registered in the Marshall Islands, notorious for corporate secrecy.
Meanwhile, a Pacific Eagle Capital website, that appears to attempt to block access from NZ, touts services including letters of credit, trade finance, due diligence, insurance, reinsurance, residual value insurance and surety bonds. The Pacific Eagle Capital website contains no mention of the FMA warning.
Here's what Pacific Eagle Capital's website looks like.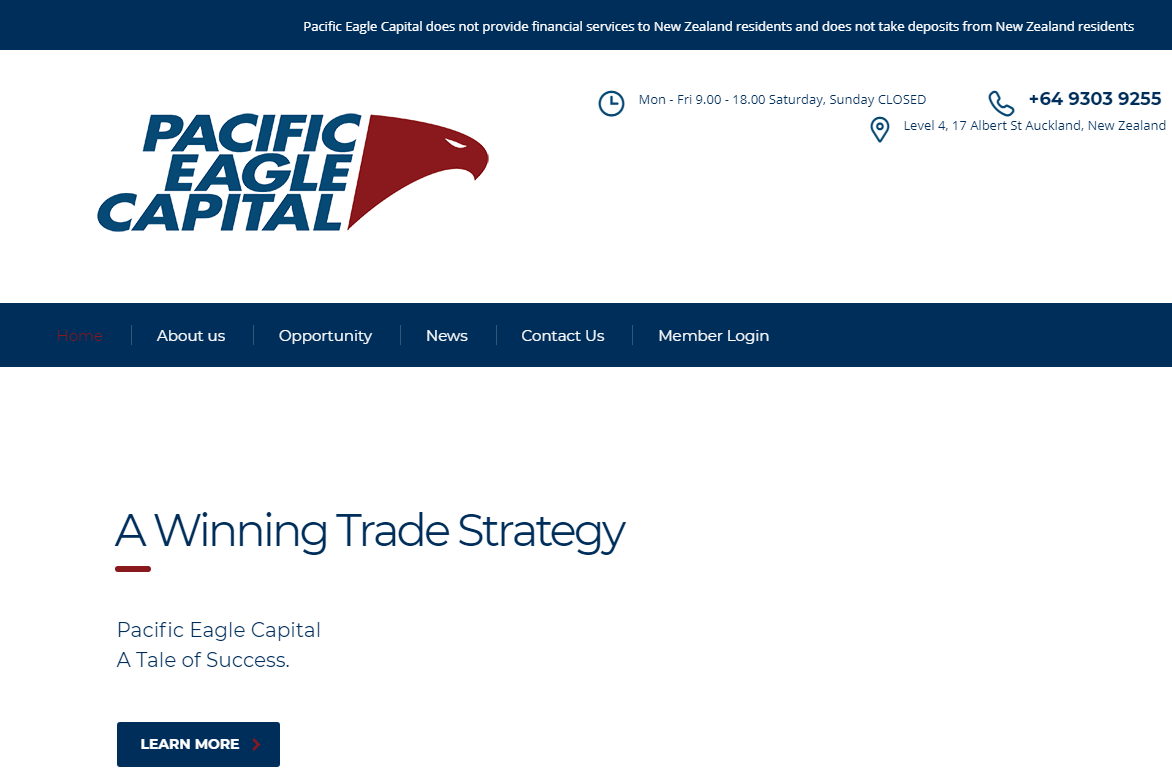 Pacific Eagle Capital's annual report notes it's not a NZ tax resident according to IRD, and nor does it regard itself as a Malaysian tax resident despite key management being Malaysian domiciled.
There's also a General Equity branded website, with "Copyright © 2018" at the bottom. It promotes a similar range of products and services as the Pacific Eagle Capital website. The FMA warning is also conspicuous by its absence here.
Here's what General Equity's website looks like.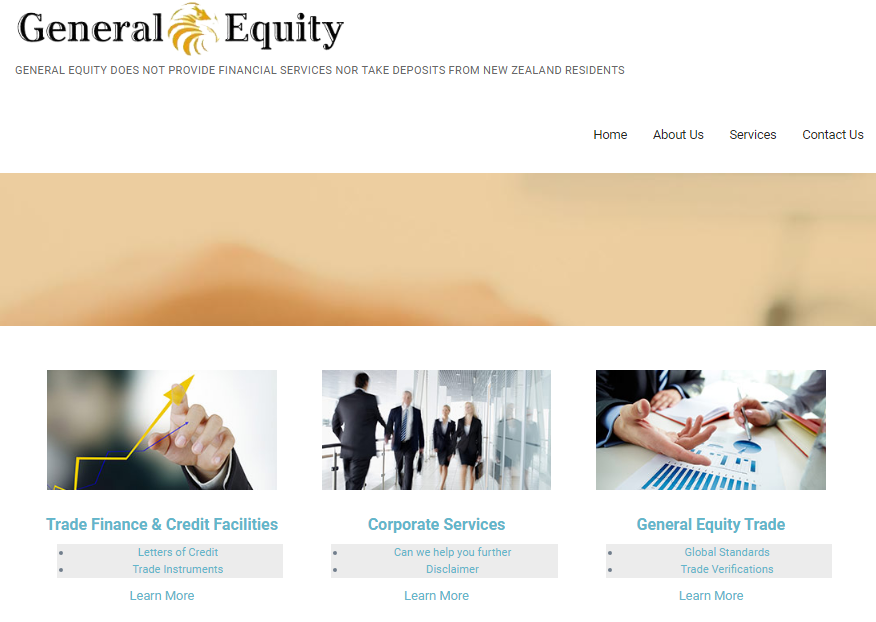 'We're aware of the failure to display the warning. We are currently looking into the matter'
Asked by interest.co.nz about General Equity's name change and it continuing to operate as a NZ registered building society run by largely the same people, an FMA spokesman said; "The FMA is aware that General Equity changed its name to Pacific Eagle Capital, who owns it and that it operates as a New Zealand registered building society."
Asked whether this a good look for NZ's financial markets and the country's international reputation given Pacific Eagle Capital operates overseas, the FMA spokesman said; "Offshore entities seeking to use New Zealand's reputation as a well-regulated jurisdiction to target overseas investors is an ongoing concern for the FMA. The FMA notes that MBIE [Ministry of Business, Innovation & Employment] is currently considering reforms to the [1965] Building Societies Act via the Regulatory Systems Amendment Bill (2) to enable the more efficient use of powers to cancel or suspend the registration of a building society."
And on General Equity/Pacific Eagle Capital's failure to display the warning, the FMA spokesman said; "We're aware of the failure to display the warning. We are currently looking into the matter."
At the time of the warning the FMA said; "A person who contravenes an order made by FMA under Section 49 of the Financial Markets Authority Act 2011 commits an offence and is liable on summary conviction to a fine not exceeding $300,000."
'Pacific Eagle Capital operates in a legal and ethical manner'
In an emailed response to interest.co.nz's questions Pacific Eagle Capital director Steven Hensen said the FMA deregistered General Equity as a financial service provider on the basis it was not providing any financial services in NZ. 
"The FMA also made it clear that in their own words: 'As mentioned previously deregistration from the FSPR does not prevent General Equity from continuing to provide financial services to overseas clients and as such it would not affect the ongoing services provided by General Equity to overseas clients. General Equity would however need to ensure that the financial services provided to overseas clients are in compliance with the respective laws of overseas jurisdictions where its clients are based'," Hensen wrote.
"In addition the FMA also stated: 'Please note that upon deregistration by the Registrar all references to General Equity being registered on the FSPR or the services being regulated under New Zealand law on any correspondence, marketing material, website, etc., must be removed immediately'," wrote Hensen.  
Additionally he said: "Pacific Eagle Capital has and continues to operate the business in a legal and ethical manner and in compliance with the laws of New Zealand and the applicable laws in the jurisdiction of its clients."
Meanwhile General Equity's website says it's a registered NZ building society under the Building Societies Act 1965, but isn't a registered bank under the Reserve Bank of New Zealand Act 1989 and is not regulated by the FMA. It goes on to say General Equity provides wholesale services to corporations, financial institutions, wealthy and sophisticated investors.
"Please note the FMA has directed us to inform the general public that the provisions of the Financial Services Providers Act do not apply to the services provided by General Equity to offshore clients," the website says.
'Welcome to the wonderful world of the General Equity Building Society'
I first wrote about General Equity in this article in 2012; Registered here and operating overseas: Three building societies feature US$5.5 bln of mine assets, Danish regulatory wrath, and a ready mix concrete expert.
Then in 2013, in the intriguing world of General Equity I wrote the following;
You're registered as a New Zealand building society and your headquarters, a building you've taken out naming rights on, is located in downtown Auckland.

However, the fourth floor offices that apparently serve as yours contain brochures at reception promoting casual office, executive boardroom and meeting room hire. On top of this your client services manager has a separate business card, also available from reception, describing her as the operations and marketing manager for CBD Office Ltd, a "provider of tailored office solutions". 

Apparently you don't offer financial services within NZ, have links to something described as algae to hydrocarbon intellectual property, and manage a fund that allegedly has US$6.2 billion of investment holdings comprising gold, nickel, silver, oil and gas refining technology and granite.

Welcome to the wonderful world of the General Equity Building Society (GEBS). 
Subsequent to that was an interview with Mark Bayoud, General Equity's director of international business, and Murray Greer, its chairman. In this the Malaysian-based Australian Bayoud claimed General Equity was "comprehensively" regulated by the FMA, which was strongly refuted by the FMA.
'They manipulated SWIFT and issued fake stand-by letters of credit through banks who had no knowledge of them'
Then there are people who complained to the FMA about General Equity, one in the United States also went to the Federal Bureau of Investigation. This complainant claimed to have lost more than US$200,000, alleging General Equity had manipulated SWIFT and issued fake stand-by letters of credit through banks who had no knowledge of them. 
Both General Equity and Pacific Eagle Capital feature on a list of entities put together by an organisation called Secure Platform Funding that it will not work with. Secure Platform Funding describes itself as a group of bank insiders with a focus on areas such as stand-by letters of credit.
General Equity also featured in a Reserve Bank "clarification on building societies" as long ago as 2009. This pointed out NZ building societies are registered with MBIE's Registrar of Building Societies, not the Reserve Bank. Registration as a building society is a process of establishing an entity's corporate form and does not relate to prudential supervision or its financial soundness, the Reserve Bank added, noting it wasn't in a position to monitor transactions undertaken by NZ registered building societies that operate in overseas markets. Building societies in this category included General Equity Building Society, the Reserve Bank said.
Asked by interest.co.nz about Pacific Eagle Capital, a Reserve Bank spokesman said; "The Reserve Bank operates within the statutory boundaries created by our enabling legislation. We don't register or license or supervise or otherwise regulate Pacific Eagle Capital."
An MBIE spokeswoman says an Exposure Draft of the Regulatory Systems Amendment Bill (2) will be released for public consultation in March or April.
"MBIE expects that the exposure draft will contain a proposed change relating to the Building Societies Act," she says.
A serviced office provider & an ASIC ban
As in its General Equity days, Pacific Eagle Capital's NZ address is level 4, 17 Albert Street, Auckland, - the building that used to carry the General Equity name at the top. This location is where serviced office provider CBD Office Ltd can be found. CBD Office's shareholders are Bayoud and Pacific Eagle Capital director John Peter Kortum. Both provided the Companies Office with Malaysian addresses.
Alongside Bayoud and Kortum another man with a long association with General Equity, Anthony James Scott, is also a CBD Office director. An Australian, Scott has previously been a General Equity director as well as being described as General Equity's secretary and legal advisor. Scott was  banned by the Australian Securities and Investments Commission from managing a corporation for 18 months. 
Information provided about Hensen by a related company says he's also executive director and fund manager for General Equity Asset Builder No.1 Fund. This is described as "a special purpose fund designed to facilitate financial and trade credit activities." The fund's net asset value is claimed to be almost US$5.5 billion. 
When it issued its General Equity warning the FMA said of this General Equity fund (ABF1); "In FMA's view, the ABF1 does not hold the assets General Equity claims it holds and was used by General Equity to give a misleading impression of adequate asset backing to support the issuance of letters of credit by General Equity."
Below is 17 Albert Street, Auckland when it was known as General Equity House.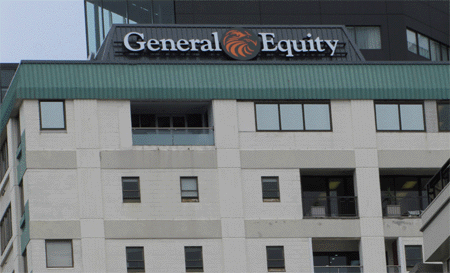 *This article was first published in our email for paying subscribers early on Monday morning. See here for more details and how to subscribe.