FMA boots General Equity, formerly the General Equity Building Society, off the Financial Service Providers Register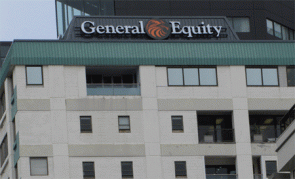 By Gareth Vaughan
General Equity, formerly the General Equity Building Society, was this week deregistered from New Zealand's Financial Service Providers Register (FSPR) at the behest of the Financial Markets Authority (FMA).
Interest.co.nz has written several articles on General Equity dating back to April 2012.
Incorporated under the 1965 Building Societies Act, General Equity registered through the Ministry of Business, Innovation & Employment (MBIE) run Register of Building Societies, and registered on the FSPR in October 2011. Although registered in New Zealand, General Equity operates overseas and isn't regulated by New Zealand authorities. In 2013 Mark Bayoud, its Malaysian-based Australian director of international business, told interest.co.nz General Equity chose to set up here because NZ's a well regulated, quality jurisdiction that's "cost effective."
General Equity's website still lists its head office as level 4, number 17 Albert Street, Auckland. This is in a building next door to ANZ New Zealand's headquarters, for which General Equity took naming rights. The website says services offered to General Equity customers include opening varied documentary collections and letters of credits.
The FMA has the power to direct the Registrar of Companies to remove entities from the FSPR where they're likely to be giving a false or misleading impression about the extent to which they're regulated in New Zealand. However, the regulator must follow a statutory process that allows firms to respond to the FMA's concerns and to submit reasons why they should be allowed to remain on the register. Hence it can be a time consuming process. And the FMA's decision can be challenged in court as it has been successfully, pending the FMA's appeal, by Vivier and Company and unsuccessfully by Excelsior Markets.
Five complaints & a RBNZ caution
The FMA previously said it had received five complaints from overseas complainants about the conduct of General Equity. One of them contacted interest.co.nz, alleging manipulation of SWIFT, and the issuing of fake stand by letters of credit through banks who had no knowledge of them. General Equity never responded to interest.co.nz's requests for comment on these allegations.
Along with Kiwi Deposit Building Society, General Equity was the subject of a Reserve Bank caution, or "clarification on building societies," as long ago as October 2009. The Reserve Bank pointed out it was "not in a position to monitor transactions undertaken by New Zealand registered building societies that operate in overseas markets. Building societies in this category include Kiwi Deposit Building Society and General Equity Building Society."
And in late September 2014 the FMA itself issued a warning about General Equity saying the public should be extremely cautious if dealing with New Zealand registered building society General Equity, formerly General Equity Building Society.
"FMA considers that General Equity has engaged in misleading and deceptive conduct, including the way it has represented how it is regulated in New Zealand," the FMA said.
General Equity expressed surprise at the FMA warning.
'Comprehensively regulated by the FMA'
The FMA warning came after an interest.co.nz article over a year earlier based on an interview with Bayoud and Murray Greer, General Equity's then-chairman. Among things to come out of the interview was Bayoud's claim General Equity was "comprehensively" regulated by the FMA, something the FMA refuted at the time.
And, Bayoud said, a fund managed by General Equity that purportedly held US$6.2 billion in mining assets was owned by a small group of Asian businessmen with the assets held predominantly in Thailand and Indonesia. However, according to the FMA's warning this fund; "does not hold the assets General Equity claims it holds and was used by General Equity to give a misleading impression of adequate asset backing to support the issuance of letters of credit by General Equity."
Greer used to be ANZ director of property and construction finance and was managing director of Rifleman Finance between 2006 and 2008. A filing in September 2015 notes the consenting of Steven Robert Maskell, who gave a Herne Bay, Auckland address, to be appointed a General Equity director. 
General Equity's website notes it doesn't provide financial services nor take deposits from New Zealand residents, and that it's not a registered New Zealand bank, nor is it regulated by the FMA.