FMA and RBNZ's response to revelations from Australian financial services Royal Commission appear 'rather desperate' and 'driven by being seen to be doing something'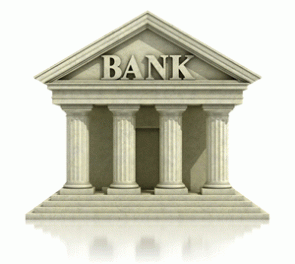 The demand from New Zealand financial sector regulators for banks to prove their conduct is better than that of their Royal Commission mired Australian counterparts smacks of desperation and being seen to be doing something says Geof Mortlock, a Wellington-based international financial consultant.
Mortlock told interest.co.nz in a Double Shot interview the move made by the Financial Markets Authority (FMA) and Reserve Bank appeared "rather desperate."
"The action that they took to me came across as rather desperate and driven as much by being seen to be doing something rather than having been proactive in the first place. This is an area that probably the Reserve Bank shouldn't have been as actively as involved in as the FMA. It's primarily an FMA responsibility," said Mortlock.
"The initial stance of the Reserve Bank was 'we see no issue here, this is an Australian problem not a New Zealand one.' Next thing they're rushing in to be seen to be doing something."
Last week FMA CEO Rob Everett said he and his Reserve Bank counterpart, new Governor Adrian Orr, had told New Zealand's bank CEOs to prove their banks are different to those in Australia in the wake of the damning revelations from Australia's Royal Commission on Financial Services. Subsequently the FMA released a letter to bank bosses asking them to detail what they're doing to prove consumers, regulators and other stakeholders can have full confidence in the financial services sector by Friday, May 18.
But this approach has not won Mortlock over.
"I feel that the better approach would have been to have a structured, periodic evaluation of banks' market conduct, not just banks other financial institutions as well, that would be primarily an FMA responsibility. The Commerce Commission have a role there as well, they could do it through periodic audits," said Mortlock.
"I don't think it needs to be a heavy handed approach at all. My sense is that there are significant differences in culture between the Australian parent banks and the New Zealand subsidiaries and the banking system here generally. But it wouldn't surprise me if we do have some elements of the same problem, but on a much smaller and less severe scale."
"I would like to see a more considered approach by the FMA primarily, on how can they put in place a programme that would supplement what banks ought to be doing through their own risk management systems to verify that market conduct is being handled in a responsible and ethical way," Mortlock added.
"So it needs a regulatory framework that isn't scooped up in the heat of the moment but is carefully planned, carefully calibrated, not heavy handed, but looks to evaluate market conduct on a regular basis with maybe targeted deep dives where they see problems."  
Mortlock is a former senior official at the Reserve Bank of New Zealand and the Australian Prudential Regulation Authority. He now provides consultancy services for the likes of the International Monetary Fund, World Bank, Financial Stability Institute and KPMG.
*This article was first published in our email for paying subscribers early on Thursday morning. See here for more details and how to subscribe.