Peer to peer lending facilitator Harmoney is to begin lending money through its own online platform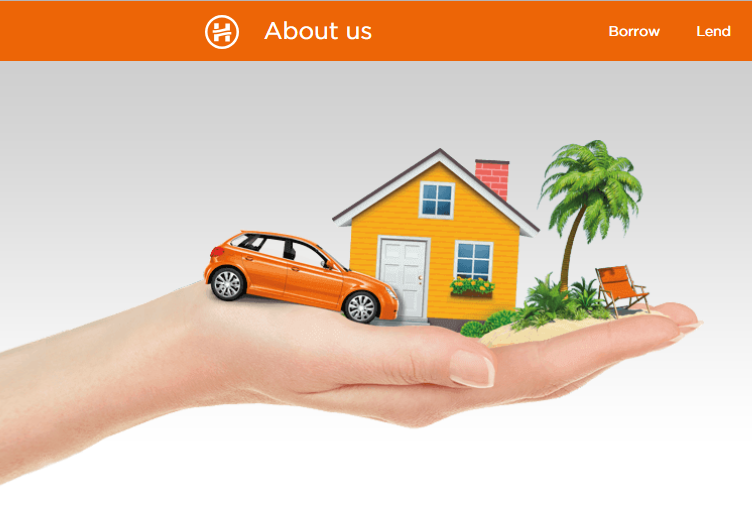 Peer to peer lending facilitator Harmoney Corp is making a number of tweaks to its operation, which will include the ability to lend its own money through its own platform.
The company has also renamed its 'platform fee' - recently the subject of Commerce Commission court action - as an 'establishment fee' and dropped the fee by $50 to $450. The company has also tweaked some of its interest rates higher (see below tables). See all Harmoney-related articles here.
Harmoney will now be operating two different markets within its platform; the existing P2P facility and a new 'wholesale market' operated through a new subsidiary Harmoney Nominee.
Harmoney founder and co-CEO Neil Roberts didn't directly answer when asked how much money Harmoney might invest through its own platform.
"While Harmoney has developed the ability for it to invest via the marketplace, it has not yet done so. Harmoney will update you in due course," he said.
Roberts said that the company had "worked hard" to develop the ability for it to invest in loans via the marketplace alongside its retail and wholesale investors.
"...In doing so, Harmoney will be taking on the same risk as retail and wholesale lenders, and bolstering borrowing opportunities. It has taken a year to arrange and facilitate this ability. Harmoney's journey is one of growth and innovation."
Asked what the rationale was behind the change Roberts said increased demand in alternative lending options had driven Harmoney to diversify.
"The mix of retail and institutional investors utilising Harmoney's marketplace allows it to continue to scale and grow." 
Roberts was asked whether the changes being made would see Harmoney giving less focus to retail investors.
"Harmoney will continue to provide lending opportunities as it has done for the last three-plus years for its more than 15,000 registered retail and wholesale investors," he said.
"Harmoney's peer-to-peer lending license will remain in place. Maintaining Harmoney's FMA license requires it to run a fair, open and transparent marketplace where conflicts of interest are actively managed and disclosed. Harmoney will continue the governance that supervises the operation of the marketplace to ensure this standard is maintained. Harmoney is audited to ensure that this takes place.
"Harmoney has a funding committee that operates and reports through to the board, which ensures that wholesale funders have a fair spread of the credit risk through the platform and that retail lenders have at least the same opportunity. Retail lenders have the advantage of being able to choose risk grades; wholesale lenders do not."
Asked whether the changes being made indicated that the returns being made from retail investors on the platform were not adequate, Roberts said that having "diversified" funding sources was critical to ensuring a stable platform and robust marketplace.
"Introducing Harmoney capital will mean Harmoney that will take the same risk as any other wholesale lender. Harmoney's growth should see enough opportunity for all lenders on the platform and Harmoney's own capital is simply an extension of its source of funding."
Roberts said that Harmoney's Investor Agreement and Disclosure Statement have been updated to reflect a new funding structure that allows Harmoney to invest in loans as another wholesale lender. The Privacy Policy and Borrower documentation was also updated.
"Also, as Harmoney continues to innovate and improve its credit algorithm and scorecard, it will continue to price risk accordingly – some interest rates were updated to reflect this, and the Platform Fee was reduced. No, there are no other substantive changes to the way the lending process will be operated."
He said that all the changes were communicated to Harmoney's Lender and Borrower database with links to the updated documents prior to these updates coming into effect.
Harmoney, which has been facilitating P2P lending - now totalling about $800 million - since September 2014, hasn't yet turned a profit. It hasn't filed its financial results for the year to March 2018 yet, but last year its financial statements filed with the Companies Office, showed its annual loss falling $7.7 million, or 55%, to $6.4 million from $14.2 million the previous year. The company at that stage had reached accumulated losses of $26.9 million.
Prior to the new changes, Harmoney has received funding from shareholder Heartland Bank, TSB Bank, institutional investors and retail investors.  (Harmoney's marketplace statistics page here has detail on the likes of loan arrears and investor returns).
HARMONEY'S NEW INTEREST RATES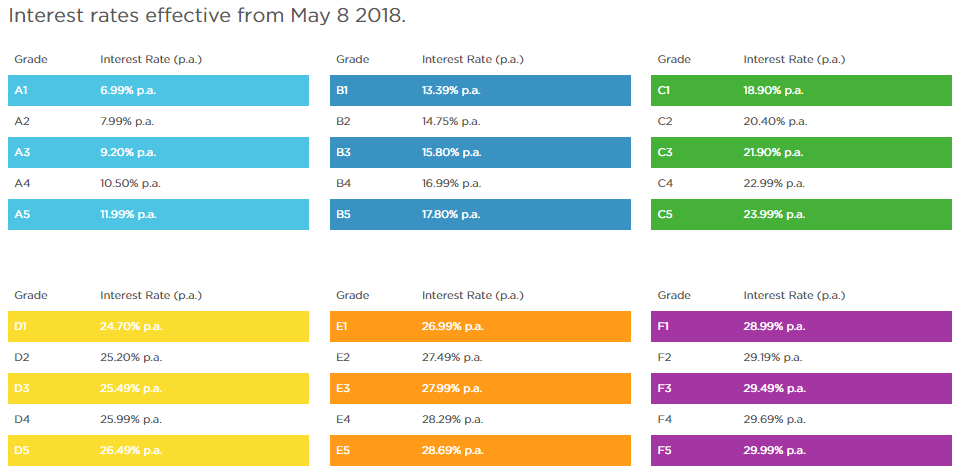 HARMONEY'S PREVIOUS INTEREST RATES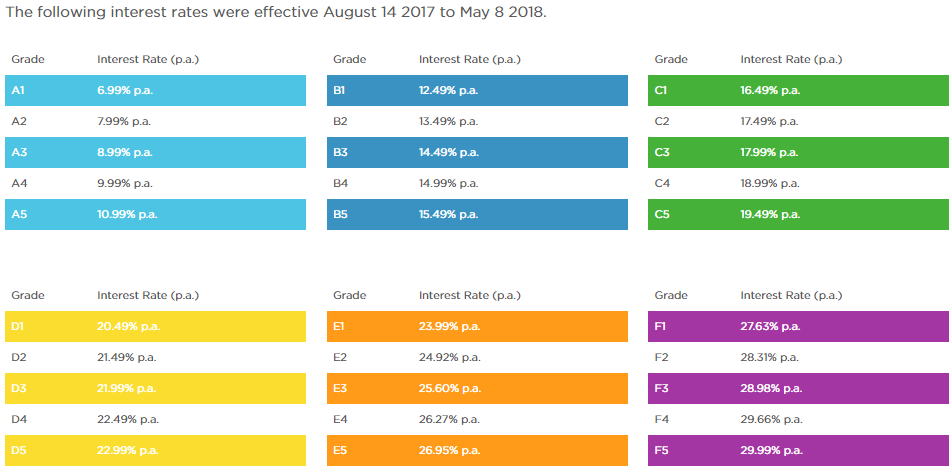 *This article was first published in our email for paying subscribers early on Friday morning. See here for more details and how to subscribe.