Kiwibank annual profit rebounds after last year's IT hit as net interest margin rises, disharmony between shareholders 'over a historical issue' bubbles to surface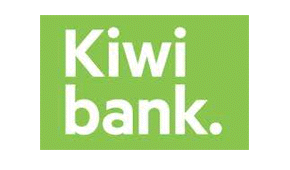 Kiwibank's annual profit has bounced back after last year's was smashed by the impairment of its written-off core banking upgrade CoreMod.
The state owned bank's June year net profit after tax more than doubled to $115 million from just $53 million the previous year. However, this year's profit is still below 2016's, which came in at $124 million.
Kiwibank's total operating income rose $99 million, or 20%, to $539 million, and its operating expenses climbed $34 million, or 10%, to $373 million.
Net interest income gained $43 million, or 12%, to $411 million, and gross fees and other income rose $10 million, or 5%, to $211 million. The bank's loan impairment losses came in at $1 million versus write backs of $6 million last year. The June year included an $11 million pre-tax CoreMod impairment on top of the previous year's $90 million. 
Lending increased 2.7% to $18.304 billion, and customer deposits - which contribute 87% of total funding - rose 1.2% to $16.173 billion.
Kiwibank's net interest margin, the difference between the interest income generated from lending and the amount of interest paid out to lenders such as depositors, rose 14 basis points to 2.06%. The bank's cost to income ratio was unchanged at 69%, and its return on equity dropped to 7.9% from 10.1%. No dividend was paid versus $5 million last year.
Shareholder disharmony over 'a historical issue'
Meanwhile, Stuff is reporting that disharmony between Kiwibank's shareholders is bubbling into the public eye with The Guardians of NZ Super and ACC filing a notice of claim with NZ Post alleging NZ Post breached its obligations by failing to make available information that would have disclosed risks with the CoreMod project.
 NZ Post sold a combined 47% stake in Kiwibank to the New Zealand Superannuation Fund and Accident Compensation Fund in 2016.
A NZ Super Fund spokeswoman told interest.co.nz that no court proceedings have been lodged and none are imminent.
"This is a historical issue - it in no way impacts the bank and its go forward strategy, which we support. The shareholders are very happy with their investment in Kiwibank, and are committed to the bank and its future. There is good alignment between the three shareholders on business strategy. The potential warranty claim relates to matters that occurred prior to settlement in October 2016, and is between shareholders only. Kiwibank itself is not involved. We (NZSF, ACC and NZ Post) are working to resolve the matter and are currently in discussions. For that reason, further comment will be limited," the NZ Super Fund spokeswoman said.
Former ASB executive Steve Jurkovich took the reins as Kiwibank CEO last month.
Jurkovich said Kiwibank's net interest income rose largely because of "the cost of borrowing money improving." He said increased operating expenses reflected the final impact of closing the CoreMod project, investment in Kiwibank's strategy, and increased investment in the retail network including new standalone Kiwibank branches.
"From a customer perspective we have remained competitive in the lending market. A key area for Kiwibank is first home buyers and that is why we recently announced we will pre-approve loans requiring only a 10% deposit of the value of a KiwiBuild home for qualifying customers, and contribute $2,000 to moving or legal expenses," Jurkovich said.
"Following changes to internet banking and our app, we've seen a huge increase in customers re-fixing their mortgages online, up 86% on the previous year. Customers are seeing more capability to manage their own affairs with upwards of 90% of total bank transactions now digital. There is no standing still when it comes to technology. Kiwibank continues to invest in new capabilities and offerings to stay relevant and meet customers' expectations," Jurkovich added.
Kiwi Group Holdings, the parent of Kiwibank plus sister companies Kiwi Wealth, New Zealand Home Loans and Kiwi Insurance, posted annual net profit after tax of $122 million up from $58 million last year. At the end of June Kiwi Wealth had $5.5 billion of customer funds under management, which was a 19% increase. Kiwi Wealth has pushed past 200,000 KiwiSaver accounts. Kiwi Insurance paid out about $5.6 million across its four life and disability insurance products as its operating income rose 14% and the value of active policies increased 18% to $18.4 million.
"Profitability and rates of return provides momentum into the next financial year," Jurkovich says.
'I've come into something that looks in pretty good shape'
Jurkovich told interest.co.nz it was "nice" that the June year results close the door on CoreMod enabling Kiwibank to move forward.
"The performance overall around the margin management and the funding side of things, I think the team should be really pleased with that. Growth on the savings side of the business has been solid, the first half on the asset side was pretty appropriately cautious given we had the discussion [with the Reserve Bank] about the eligibility of the capital instruments, so I think the team did a good job massaging the business through that," Jurkovich says.
"The second half on the asset growth was a good pick up but still underperforms our expectations, that's fair to say. The wealth business across the group of companies is probably the stellar result. Ian [Burns] and the team have done a great job there, [with a] mixture of underlying growth, new customers, new technology, and a really good culture around what they're doing there. Insurance business is still reasonably small for us but is growing nicely. So overall I'd say a solid set of numbers sets us up well."
"Big messages I got at the board [meeting] this week were 'we don't want a dividend so reinvest in the business and get growing and get working on the new plan.' Likewise with the capital instruments they remain committed. There's no discussion about wanting to do anything different," says Jurkovich.
"I'm really lucky around my timing. I've come into something that looks in pretty good shape."
Here's Kiwibank's press release and here's a results presentation.