EY's Tim Benbow and David Snell say the Government's new R&D plan is a bold initiative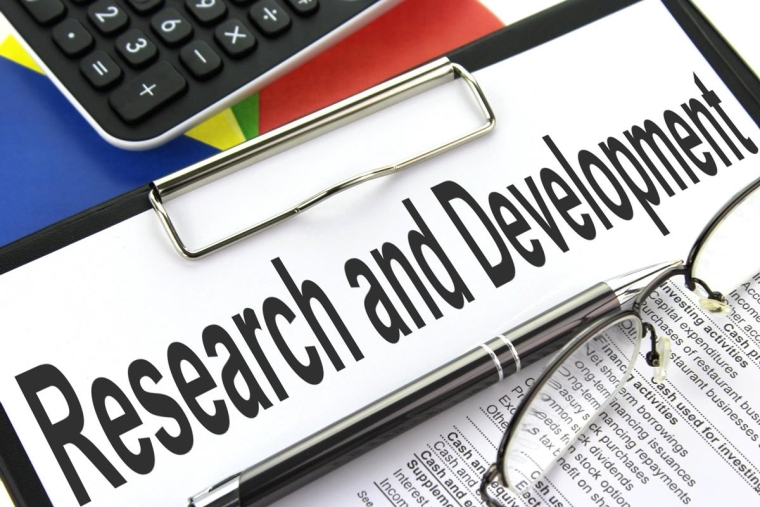 By Tim Benbow & David Snell*
Thousands of businesses can claim an estimated $1 billion over the next three years under the long-awaited research and development (R & D) tax incentives, announced on Wednesday by Prime Minister Jacinda Ardern and Research, Science and Innovation Minister Megan Woods.
This is a bold package. 
A well-designed R&D tax incentive could boost productivity, create high-skilled jobs and attract economic activity to our shores. 
Preliminary proposals released in April were perhaps too conservative. I applaud the Government for acting on feedback to make some big design improvements.
The result is a generous R&D tax incentive, which should keep everyone happy (except perhaps for a fiscally conservative Treasury).
The vital statistics
Business expressed four big concerns on Woods' preliminary paper – a 12.5% incentive was too low, refundability was essential for loss-making businesses, existing Callaghan Growth Grant recipients would be worse off, and software was potentially excluded from a too narrow definition of R&D.  The Government's acted on all the major concerns.
| | |
| --- | --- |
| Feature | Decision |
| Rate | 15% of eligible R&D expenditure |
| Application date | 2019/2020 income year |
| Eligible expenditure | $50,000 - $120 million of expenditure per year qualifies (some exceptions apply) |
| Refundability | Yes to a maximum of $255,000, if a business qualifies for the existing R&D loss cash-out |
| Qualifying expenditure | R&D activity definition requires scientific or technological advancement of products, processes or knowledge |
| Callaghan Growth Grants | Continue until 31 March 2021 |
| Overseas R&D expenditure | Up to 10% allowed |
| Expenditure for overseas affiliate | Local R&D qualifies |
| State-owned enterprises | Qualify for R&D incentive |
| No double dipping | Cannot claim Growth Grant and Tax Incentive in the same year |
Woods looks to be seeking to ensure no business is worse off, and that many will be significantly better off.  Can this more generous design stay in balance with fiscal reality? 
Compliance crucial
Today's announcement is light on the application and compliance requirements. How will Inland Revenue police claims?  
With taxpayers progressively entering the program from now, Government needs to explain the compliance process quickly.
Otherwise businesses which believe they comply could progress blindly for nine months or more. The key question: what type of evidence needs to be created and retained? 
A potential high compliance burden is a significant unresolved concern. A burdensome compliance framework will reduce take-up.  Conversely, a too relaxed set of rules will lead to low value claims, program costs blowout and scale-back of the R&D tax incentive in three or four years at most. Our last R&D tax incentive lasted only a single year before repeal. 
Woods has delivered an industry agnostic definition of R&D. This aligns with the policy intent of making the program broadly accessible, especially for software R&D.  The open definition brings with it the potential for overly broad claims.  I'd like to see comprehensive guidelines and exclusions to prevent pseudo-science from being claimed, especially covering the IT and manufacturing sectors. These guidelines and exclusions will be key in determining which projects do and don't qualify and will hopefully prevent protracted disputes as are commonplace in Australia.
Let's hope this time we have a sustainable balance. 
With a generous incentive rate and broad definition of qualifying R&D, I expect a high compliance bar.
Refundability (at least in part)
Refundability from day one is the most material shift from the Government's original programme proposal. But a business can access cash only if it qualifies for the existing R&D loss cash out program.  To be eligible for this, business needs to:
Have current year tax losses
Spend at least 20% of total business salary on R&D activities
Not have shares listed on a recognised exchange
This is a big win for the subset of businesses which qualify as they'll receive up to 43 cents per dollar in R&D funding.  For qualifying R&D expenditure at the maximum of $1.7 million the combined refund of 28 cents from the existing R&D loss cash out program/ plus another 15 cents per dollar from the R&D tax incentive has a cash flow effect of over $700,000.
It looks like the R&D loss cash out expenditure caps will equally apply to the R&D tax incentive. Secondly, since a business will be accessing two similar but non-identical programs, compliance efforts may be duplicated and onerous.
New Zealand attractive
Multinationals will locate high value R&D activities wherever the business case stacks up. Access to markets, the availability of skilled scientists and engineers, intellectual property law and other regulations are all factors.
Even so, tax matters.
Woods' globally competitive R&D tax incentive package looks attractive, in particular compared to Australia.
The Australian Government tabled legislation only two weeks ago to reduce its R&D tax incentive for the majority of large businesses to just 4% (the benefit is up to 13.5% for certain businesses). I'm seeing business already considering whether to relocate certain R&D to New Zealand. 
Prepare now
This new funding could be available within days (from the start of an entity's 2019/20 income year, for some businesses that could be as early as 1 October 2018.)
Businesses need to prepare now or risk sleep-walking past the potentially transformative R&D tax incentive.
Preparation takes two forms – modelling the potential impact of R&D incentive/growth grant options, and setting up the right systems for record-keeping.
On modelling, every business I've worked with has been different.
Businesses without growth grants can begin preparing for the programme immediately.
Businesses with growth grants need to determine which program will give them the better outcome and the best time to transition. The right choice will depend on each business's:
Balance date and income year
Tax paying/loss position
Total R&D expenditure
Overseas activities
Activity and expense eligibility under each programme – not everything qualifying for a growth grant will qualify for the new R&D incentive and vice versa, and
Capitalisation of development expenses.
On record-keeping, preparation of evidentiary documents in real time is key.  This sounds simple, but getting processes right before a business enters the programme should minimise the compliance pain.
---
*David Snell is EY NZ Tax Policy Lead; Tim Benbow is EY National R & D Lead.