Govt proposes law change to require overseas retailers selling goods to New Zealanders online to start paying GST; Change won't necessarily cost online shoppers more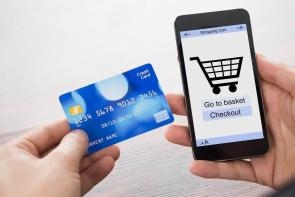 The Government is proposing to require overseas companies that sell goods online into New Zealand to start paying GST from October 1, 2019.
While the change would even the playing field between domestic and overseas retailers, it wouldn't necessarily mean consumers would have to pay more for their online shopping.
Here's why.
The Government would like to require offshore suppliers to pay GST on goods sold to New Zealanders if they're worth less than $1000.
Offsetting this cost, it wants to remove the tariffs and border costs these suppliers pay if their consignments to New Zealand are worth less than $1000.
It wants Customs to keep collecting GST and other duties at the border for consignments worth more than $1000.
So because most imported goods valued below $400 do not currently have duties and cost recovery charges slapped on them, they'll become more expensive once GST is added.
However some goods valued below $400, and all goods valued between $400 and $1,000, would be cheaper.
Here's an example from the Inland Revenue on what the changes would mean for consumers:

Coming back to the offshore suppliers, the proposal is for them to be required to register and return GST if their total taxable supplies in a year to consumers in New Zealand exceeds $60,000.
This is the same threshold that applies to domestic businesses and to offshore suppliers of cross-border services.
Finally, under the proposal, offshore suppliers wouldn't be required to collect GST on goods supplied to GST registered businesses.
A matter of fairness
Revenue Minister Stuart Nash says GST has been collected on services and digital products from offshore, such as streamed movies and music, since 2016, so the changes extend that to goods.
While the IRD "conservatively" estimates they'll see an additional $278 million in tax revenue collected by 2021/22, Nash says they're mostly aimed at making the system fairer.
"There are about 26,000 small businesses in New Zealand employing more than 62,000 people in the retail sector. Many are in competition with foreign firms who sell exactly the same product into our market without collecting GST," he says.
"Our new rules have been endorsed by the Tax Working Group and will be broadly similar to those introduced by Australia in July. The EU has also committed to following this approach."
Nash says the bill amending the GST Act will be introduced to Parliament later this year.
Overseas suppliers need to play ball
EY Partner Paul Smith says the Government has been savvy enough to introduce a proposal designed to avoid consumer backlash.
However, he says the Government is banking on overseas suppliers complying with the rules. If they don't, it could be a "disaster" from a revenue collection perspective.
Smith notes: "The Australian Government has been successful in getting 700 overseas suppliers to register for GST in Australia. They funded an international roadshow for the Australian Tax Office to promote compliance overseas. 
"The newly restructured IRD is stretched and won't have this luxury, but IRD will use cross border sharing agreements to target overseas merchants."
'Imperfect, but substantive step forward'
Having campaigned on the issue for years, Retail NZ welcomes what it believes is an overdue law change.
Its public affairs general manager, Greg Harford, says: "The proposal is in line with international practice. For example, Kiwi retailers selling into Australia already have to pay Australian GST, and low thresholds apply in most other markets. 
"While the solution is not perfect, it is a substantive step forward at delivering a level playing field for New Zealand businesses.
"More than three-quarters of all sales from foreign websites come from a relatively small number of large businesses that make more than $60,000 worth of sales into New Zealand, and the average foreign transaction is around $114 in value. The vast majority of foreign purchases will therefore incur GST.
"Customs Duty is still charged on a number of items in addition to GST when they are imported by New Zealand retailers, and the Government's proposal does not deal with this issue."