Trade Minister mulls invite to Belt and Road conference in China, while Chinese media reportedly falsely attributes praises of the initiative to former PM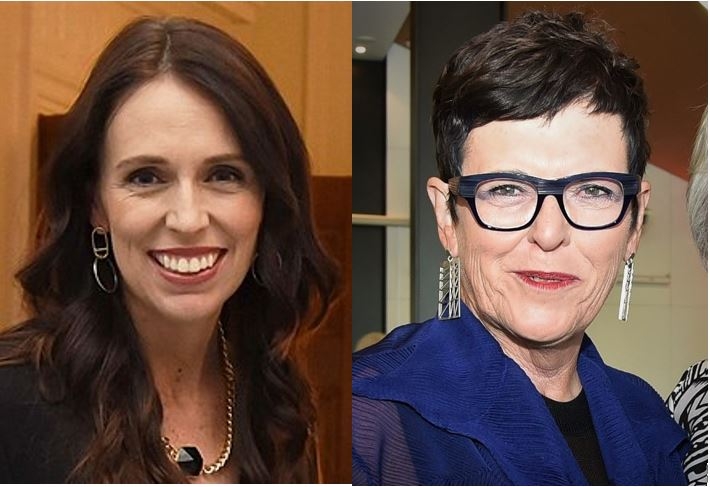 Trade Minister David Parker has confirmed he was invited two weeks ago to attend a Belt and Road Initiative (BRI) conference in China in April.
Parker said he was "likely" to attend but was "working through the details". He was already planning to visit China with a trade delegation, so wants to tie the trips together.
While Ardern accompanying Parker to front media on the issue suggested she wanted to use the announcement as an opportunity to highlight the work underway maintaining New Zealand's relationship with China, she talked about the BRI with some caution.  
Asked what the significance of receiving an invite to the conference was, Parker said, "There's not much significance at all. It's just things that happen when you're the Trade Minister."
Asked if Parker accepting the invitation would signify an endorsement of the BRI, Ardern said a memorandum of arrangement had been signed by the last government, but there were a lot of details to be worked through.
"It is about making sure that we develop a work programme that's in New Zealand's interests and also has benefit for the Chinese as well," Ardern said, reiterating New Zealand's independent foreign policy.
When asked whether she understood the thrust of the BRI, given Foreign Affairs Minister Winston Peters reportedly said he was unsure what BRI was all about, Ardern spoke of it specifically being a Chinese initiative, rather than one promoting regional economic development.  
"From a Chinese perspective, you're always best to ask them to articulate it directly, but it is about their partnerships," Ardern said.
"Often it's been tasked around infrastructure; of course seeking some security as they go forward and some of the threats that exist around food supply and so on. But ultimately it's a tool for diplomatic relations as well."
Ardern wouldn't commit to pre-emptively saying whether she was open to major infrastructure partnership via the BRI. She said the Government was working through the detail of what the arrangement would mean.
Ardern's comments flew in contrast to those made in an opinion piece published on a Chinese news website with former National Party Prime Minister Jenny Shipley's byline on it.
According to the piece, published in People's Daily on Monday, Shipley lauded the BRI as "one of the greatest ideas we've ever heard globally".
Shipley, who chairs the Chinese government controlled China Construction Bank NZ and food exporter Oravida NZ, described it as a "forward-looking idea" that had the "potential to create the next wave of economic growth".
"While China continues to think about how it can open wider to the world, we should learn to listen to China," she said.
However the NZ Herald's Audrey Young on Tuesday night reported Shipley didn't actually write the piece.
According to Young, Shipley was interviewed by the state-run newspaper in December for a feature article, but was surprised to learn a new piece had been published under her name.  
Shipley reportedly said she hadn't spoken to the Chinese newspaper since December.
"It is important for the Foreign Minister and Prime Minister and others to understand that I would never think of getting into a public situation like this at such an important time for New Zealand's relationship," she told Young.
The role of Huawei in New Zealand's telecommunications network is currently seeing the country's relationship with China scrutinised.
Here is a copy of the piece with Shipley's byline on it:
In 1995, I attended the World Conference on Women held in Beijing, which was my first time to China It was an important moment the world's female leaders gathered in China to carry out dialogues on topics concerning women's development and rights. At that time, China had just began to show confidence in international exchanges and dialogues.

I still remembered the widespread Chinese put forward by Chairman Mao Zedong – "women hold up half the sky". During the past four decades since the reform and opening up, there has been a lot of progress in education, employment and development of women in China.

I hope that both the government and social enterprise, whether it's in China or any other country, women at every level are allowed to share their ideas and jointly make decisions with men in an equal way. This is also one of the reasons why I'm committed to the Boao Forum for Asia (BFA) and served as a director for the forum since 2015.

I want more women, like myself, to sit at the same table while sharing the responsibility and create the future together with men.

China has witnessed tremendous changes in every respect over the past forty years, including lifting seven hundred million people out of poverty and making its per capita income rise. Besides, China has made huge contributions to the world's economic growth.

The country has not only made great efforts to promote domestic reform, but also endeavored to open its market up to the rest of the world. China's entry into the World Trade Organization (WTO) is a good example of its efforts to boost opening up.

Since its entry into the WTO, China has actively signed free trade agreements with neighbors and other countries in and out of the region, aiming to find out ways to work together.

One of the reasons for China's great successes over the forty years since reform and opening up was that it connected its people to the markets, which has created huge wave of progress in its industrialization process.

The Belt and Road Initiative (BRI) proposed by China is one of the greatest ideas we've ever heard globally. It is a forward-looking idea, and in my opinion, it has the potential to create the next wave of economic growth.

Chinese President Xi Jinping announced a series of major measures on further promoting opening up at the BFA annual conference in 2018, demonstrating China's determination to continue adhering to reform and opening up.

Xi's keynote speech at the BFA explicitly affirmed China's commitment to safeguarding multilateralism and continuing opening its door to the rest of the world, which deeply encouraged the international audience present.

While China continues to think about how it can open wider to the world, we should learn to listen to China. We need to work with China, the second largest economy in the world, globally to find ways to explore the future and move forward together.

We have high hopes for China's next stage of opening up in the next forty years.