The Opening Bell: Where currencies start on Thursday, August 11, 2011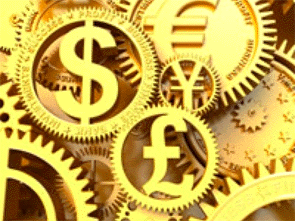 By Dan Bell

Commodity currencies posted sharp losses overnight with the NZD/USD leading the charge lower by falling more than 3%. The NZD/USD touched a low of 0.8065, having been above 0.8400 earlier in the session. The AUD/USD dropped by a more modest, but still substantial 2%.

Global investor sentiment moved back towards a 'risk off' mode, as US equity markets were hammered once again. The Dow Jones Index is 4.6% lower on the day, having rallied aggressively the day prior - the old 'dead cat bounce.'

Initial catalyst for the negative sentiment were worries about French banks with large exposure to peripheral euro zone debt - the locus of euro-zone debt fears has moved from Spain and Italy to France.
The major French bank Societe  Generale shares closed down 15%, even though the bank denied all market rumours. The EUR/USD plunged in response, dragging the NZD/USD lower as well.

Gold climbed to a third record in a row over USD$1800 an ounce last night, and is up 7% this week. However, the gold price is still below its inflation-adjusted high of nearly USD$2500 from the 1980's.

US equities  plunged  with the Dow Jones  &  S&P indices both down 4 .6 %,  and the NASDAQ  closed   4.1%  lower.
Business NZ Manufacturing Index will be released today, followed by Australian employment data early this afternoon.
The  NZD is currently trading around 0.8115 USD, 0.7970 AUD, 0.5725 EUR, 0.5030 GBP, and 62.35 JPY.

There is a great deal of uncertainty concerning the state of the global economy and strength and sustainability of the global recovery. The financial markets do not like uncertainty, so expect the markets to remain highly volatile.
-------------
Dan Bell is the senior currency strategist at HiFX in Auckland. You can contact him here