The Opening Bell: Where currencies start on Friday, August 12, 2011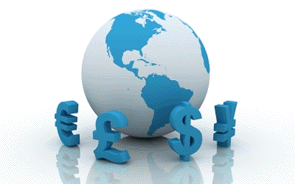 By Dan Bell

Commodity currencies rallied more than 1% against the USD overnight, aided by talk that China may allow its currency to rise faster and a resurgent (for the time being at least) equities markets.
 
The Swiss National Bank (their central bank) said it may peg the massively strong Swiss Franc (CHF) against the Euro in an attempt to rein in the soaring currency. In addition, short term Swiss interest rates have turned negative which may force banks to charge clients to hold their money.  The Euro and USD surged against the CHF as a consequence.

EUR/USD rallied, and global equity markets surged higher with the US Dow Jones closing 3.95% higher, having been above 5% at one stage. All this benefited the NZD as global markets switched back to 'risk-on' mode - one could think the markets are somewhat bipolar and needs to increase its dose of lithium!

Australian labour force numbers, released yesterday, were bad as the GFC finally caught up with the lucky country. Unemployment increase to 5.1% (from 4.9%) and their economy lost 22,000 full-time jobs during July. In a normal market conditions this would have caused the AUD/USD to fall sharply (and therefore the NZD/USD to follow suit), however we are not in normal markets and the AUD/USD only had a brief spike lower before rallying strongly with the NZD/USD following right along. This highlights the fact that it is all about global drivers with domestic news and events having only limited impact at the margins.

Commodity prices jumped overnight, posting their largest gain in nearly 3-months. Oil rallied for a second straight day, Gold initially surged to a record USD$1,820 an ounce before falling 3%, while the Cooper price rallied 3.1%.

There is no domestic data scheduled today and offshore influences will continue to dominate. The financial markets will remain highly volatile, but we favour more upside today, as for tonight, well........

The  NZD  is currently trading around 0.8300 USD, 0.8020, AUD, 0. 5825 EUR, 0. 5110 GBP, and 63.75 JPY.
-------------
Dan Bell is the senior currency strategist at HiFX in Auckland. You can contact him here