The Opening Bell: Where currencies start on Tuesday, September 20, 2011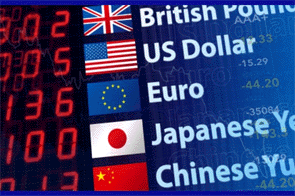 By Dan Bell

  Concerns that Greece is on the verge of a default continue to be the focus of markets which has seen further risk aversion overnight. US stocks were down almost 2% at one stage, the NZD/USD traded to a low of 0.8166 while the AUD/USD was down to a low of 1.0163.
A news report this morning that Greece is close to an agreement with the 'troika' (EU,IMF,ECB) to receive next tranche of bailout funds has seen sentiment get a boost with stock markets recovering 1% of overnight losses and the NZD/USD spiking back to 0.8250.
The US Dollar continues to benefit from 'safe haven' flows. US 10 year Treasury yields are back under 2%. The US have the worlds largest bond market and when risk aversion takes over the only place many investors can go are US Government bonds- hence the USD tends to strengthen.
Commodity prices are weaker across the board with the CRB Index off 1.8%. Even gold prices were hammered overnight down 2%.
NZD/AUD has broken through resistance at 0.8050 to trade to a high of 0.8080 while the NZD has held up remarkably well against the EUR at 0.6020 and GBP at 0.5250 this morning.
Nothing to report on the local front today. From Australia the RBA Monetary Policy Meeting minutes are released at 1:30 NZT.
-------------
Dan Bell is the senior currency strategist at HiFX in Auckland. You can contact him here