BusinessDesk: NZ Dollar Outlook: Kiwi may rise to record versus euro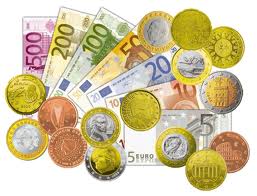 The New Zealand dollar may set a record high against the euro this week as further bad news ignites warnings the region's leaders are far from finding a solution to the debt crisis and US data shows the market strengthening.
The kiwi dollar recently traded at 61.38 euro cents, up from 61.05 cents on Friday at 5pm. It is expected to break through its high of early August, 2011, of 61.70 euro cents, according to four out of the six analysts in a BusinessDesk survey.
The kiwi may trade in a range of 59.75 euro cents to 62 cents this week, they say The kiwi dollar is trading at 77.85 US cents, up from 78.12 cents. That's right in the middle of the currency's largely unchanged forecast range for this week of 76.50 cents to 80 cents, according to analysts.
As investors return from their summer holidays German Chancellor Angela Merkel and French President Nicolas Sarkozy are preparing to meet in Berlin tonight for the first time this year in an attempt to flesh out a new fiscal rulebook following the Dec. 9 leaders' summit. The meeting will be followed by a round of talks among euro-area leaders before the next summit meeting in Brussels on Jan. 30, Bloomberg reported.
France, Greece, Germany, Italy and Spain are also scheduled to sell bonds this week, providing a further litmus test of demand for the region's assets.
"The world is worried about Europe, more so than it was last year," said Peter Cavanaugh, senior client adviser at Bancorp.
"Offshore news will continue to remain the main driver for the New Zealand dollar."
In the first full week of trading for 2012 the US, the world's largest economy, awaits the release of retail sales for December on Thursday. November sales gained 0.2 percent the slowest since June but with the consumer mood picking up over late 2011 and a string of positive US data Westpac Banking Corporation expects retail sales growth to be 0.4 percent.
"There is a clear economic divergence between the US and the euro zone," said Richard Grace, chief currency strategist at Commonwealth Bank Australia.
New Zealand had its first release of data for 2012 this morning, overseas merchandise trade. The trade deficit widened in November as imports such as crude oil and fertilizer outstripped the country's pace of export growth, according to Statistics New Zealand. Building consents for November and Dwelling and Household estimates for December are both set for release tomorrow.