BusinessDesk: Weak US factory orders and deteriorating euro zone to drive US equities into a bear market: Goldman Sachs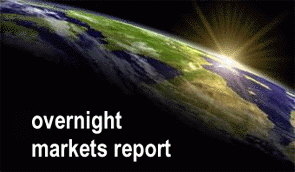 The euro has gained from a two-year low against the greenback and a more-than decade-low against the yen as various technical measures it was due for a bounce. But traders aren't yet convinced.
So-called net shorts betting the euro will fall against the US dollar rose to a record 203,415 contracts in the week ended May 29, Bloomberg reported, citing Commodity Futures Trading Commission data. The 14-day relative strength index of the euro was at 14 last week on a scale where a reading below 20 means a currency is poised to rise.
Momentum has been against the euro since early May amid renewed concerns about the weakness of the region's banks, lacklustre economic figures and signs citizens of Greece, Spain and France were pushing back against austerity measures.
Plans to use the euro zone's bailout fund to rescue the region's banks, which has garnered support from both the European Commission and France, gave traders their latest glimmer of hope. Group of Seven leaders are scheduled to hold a conference call on Tuesday to discuss the debt crisis, with Spain likely to be top of the agenda.
German Chancellor Angela Merkel has called for a greater level of fiscal union, beefing up the powers of the European Commission and creating a single authority to manage the euro zone's finances. While Germany is the region's financial powerhouse and effective underwriter, debt laden nations are likely to bridle at suggestions for reform of tax, labour markets and welfare.
Still, Spanish Prime Minister Mariano Rajoy backed the idea of a central authority in the region to oversee fiscal policy and European Central Bank member Ewald Nowotny is among officials to say European banking union may have merit.
A proposal would be put to EU leaders at their summit at the end of this month, Reuters reported.
The euro traded recently at $1.2497, having sunk to $1.2288 on Friday in New York, the lowest since July 2010. The common currency strengthened to 97.84 yen, having touched 95.57 yen on Friday, the lowest since late 2000. Strategists said they've seen such bounces before.
"We would not put any real faith in a euro/dollar low having been set at this stage," Gareth Sylvester, director at Klarity FX in San Francisco, told Reuters. "We would really need to see a break back above $1.2625/35 to begin to suggest that a short-term low had been seen and prompt a deeper correction."
The euro's advance so far this week has come as London, the busiest centre for currency trading, is closed for Queen Elizabeth II's diamond jubilee celebrations, leaving the US to set the tone.
Stocks on Wall Street declined on Monday, pushing the Standard & Poor's 500 Index down 0.4 percent to 1273.43, its lowest level this year, after government figures showed factory orders fell 0.6 percent in April and investors weighed the potential for Europe to slow global growth.
Goldman Sachs Group's chief US equity strategist David Kostin told Bloomberg that a worsening crisis in Europe has the potential to drive U.S. stocks into a bear market.
Earth-moving equipment maker Caterpillar was among the biggest decliners on the Dow Jones Industrial Average, falling about 2.5 percent as traders sold shares of companies most closely tied to the economic cycle. General Electric dropped 2 percent and DuPont fell 0.7 percent. The Dow was recently down 0.4 percent to 12074.90.
Weaker factory orders add to clues the world's largest economy isn't firing as much as hoped following Labor Department data on Friday that showed US companies added 69,000 workers in May, less than half the 150,000 forecast, while the jobless rate edged up to 8.2 percent from 8.1 percent.
The Federal Reserve's take on the pace of the USD economy will become clearer on Thursday when Fed Chairman Ben Bernanke is due to testify before a congressional committee.
(BusinessDesk)
--------------------------------------------------------------------------------------------------------------
To subscribe to our free daily Currency Rate Sheet and News email, enter your email address here.
--------------------------------------------------------------------------------------------------------------