New Zealand company launches a regular-saving way to acquire a holding of bitcoin, sees it as an easy way to ride the cryptocurrency wave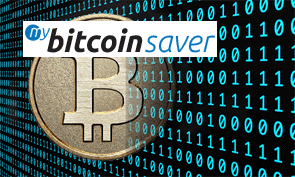 Bitcoin is being promoted as the "new digital age currency".
As with any currency you can buy goods and services with it, or you can speculate on its value.
While there are only very limited opportunities to use it as a medium of exchange, the list of companies accepting the new currency is growing, albeit off a very small base.
More people at this stage seem to be fascinated by its qualities as a store of value.
However, the recent price history of bitcoin makes this a volatile experience. In NZD, significant risks are involved - but for the not-feint-hearted, big gains could also result.
The tax authorities are also looking at bitcoin trading and most seem to be adopting the view that it will be treated just like any other currency. And that means licenses to trade in it by intermediaries and dealers will be applied..
Using it to hide gains or illegal trade is a feature that will also attract regulator and law enforcement attention, so that side should be short-lived. Bitcoin will need to comply with anti-money laundering (AML) rules in the same way any other currency trading does.
However, if none of that puts you off and you want to chase the speculative gains, a New Zealand company has recently launched a way to buy and build a bitcoin holding.
Local open source advocates Little Crypto have launched MyBitcoinSaver.com to provide a simple way to purchase and save bitcoin on a weekly basis in convenient, small amounts. Currently there are no transaction fees on this new service.
It could be described as a subscription saving service. You pay a weekly subscription in NZ dollars and get sent your equivalent Bitcoin every Friday, at the current purchase exchange rate.
It is clearly for people who understand what bitcoin is and how it works.
A straightforward, three ­step process will get you up and running by entering your bitcoin wallet address, and then setting up a weekly automatic payment to MyBitcoinSaver.
Directors and long­time advocates of bitcoin, Sam Blackmore and Katie Graham, have seen the highs and lows of the cryptocurrency, and the service is born from the need to 'scratch our own itch' says Graham.
"The biggest impediment to people getting involved in crypto currencies and bitcoin in particular is the process of acquiring it. We want to remove those barriers and allow people to invest and hopefully get people to save for a rainy day," says Blackmore.
Launched in July after a successful closed beta phase, MyBitcoinSaver.com is initially only available to New Zealanders before it opens up to the international market later this year.
"We think its really important for Kiwis to be at the forefront of this new digital­ age currency, and with industry giants like Dell and homegrown companies like Slingshot now accepting bitcoin, there is no better time to jump on," said Blackmore.
But the main focus is on the 'investment potential' of the currency, and the prospect of big gains are attracting investors.
"It's an advanced technological system that hasn't been abstracted to general consumer level yet, although many new companies are developing products to do this," says Blackmore.
"MyBitcoinSaver.com is exactly the same, we're abstracting the buying complexity which would normally involve the fairly intimidating process of using a Bitcoin Exchange. If you are bullish about some of these new companies you don't have to buy stock in them; you can just buy Bitcoin as this demonstrates confidence and pushes up the value, which will feedback to making the whole Bitcoin economy more successful," he says.
Their company is enticing early Kiwi adopters with a launch offer of "no transaction fees until 2015".
Our full coverage of bitcoin and similar alternative currencies is indexed here.