General insurers told to be more open-booked with their pricing and to self-review on conduct and culture; RBNZ Governor says it's too early to say whether insurance capital changes will 'lead to the kind of uplift we have proposed for bank capital'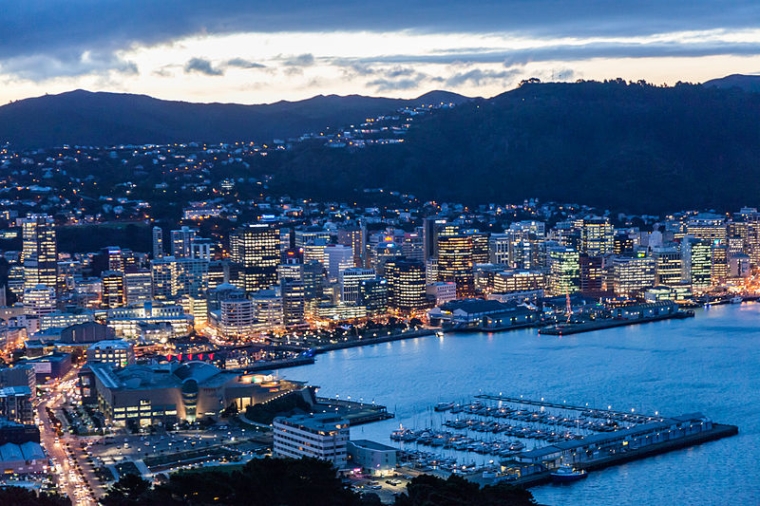 Finance Minister Grant Robertson and Reserve Bank Governor Adrian Orr are telling insurers to be more transparent around the way they price property insurance.
They accept insurers are making commercial decisions to use more granular data to more accurately charge policyholders for the risks they pose.
However, they're urging insurers to be mindful of the wider economic effects of this move away from cross-subsidisation. In other words, the effect of unaffordable or unattainable insurance on property prices.
Addressing those at the Insurance Council of New Zealand conference on Tuesday, Robertson stressed insurance companies need to be more open about exactly what they're looking at when they price premiums according to their new, more intense risk-based pricing models.
"We have a very uneven playing field," he said, referring to how consumers don't know nearly as much as insurers about what's going in to their pricing models.
"I just can't say more clearly that most of your customers just don't understand this.
"In the case of my constituents in Wellington, they believe that when they [earthquake] strengthen their properties to 100% of code, or even 60% or 70% of code, that would help them with their insurance premiums. It's not true. It's not what you're doing."
As previously reported by interest.co.nz, there are at least a few body corporates in Wellington that have heavily watered down, if not ditched, insurance cover over their apartment buildings, due to premiums doubling or even quadrupling in price, or cover simply becoming unavailable.
Robertson said it was important consumers had good information about insurance costs and availability to help them manage their risks.
At the same time, he's conscious that if insurance cover for property in riskier locations is subsidised, this sends the wrong signal around reducing risk by not building in certain locations, for example.
More detailed LIM reports an option
The Government's trying to figure out what it can do to promote climate adaptation/mitigation, while keeping property insured, but hasn't made any decisions.
Robertson is considering ways of ensuring consumers have access to better information so they can mitigate risk.
The Department of Internal Affairs is looking at what risk information could be included in LIM (or Land Information Memorandum) reports.
Last week the Ministry of Business Innovation and Employment started consulting on a proposal to require financial firms and major listed companies to include an assessment of their climate-related financial risks in their annual reports.
The Government is also considering whether the EQC cap should be increased.
Robertson said that the Government's interest in insurance markets will always be wider than price and efficiency. He said it has distributional, access, and equity obligations too, so warned of its "strong social expectations" of the industry.
Similarly, Orr said: "Orderly and well-articulated changes in insurance and pricing strategies are needed, so that all participants in the financial sector – and wider economy - can adapt their behaviour without creating unintended outcomes.
"The Reserve Bank will be monitoring the development of insurance risk-based pricing, to ensure we understand the potential wider economic consequences and any impact on New Zealand's financial stability.
"We will comment on what we are observing to date in our upcoming Financial Stability Report on 27th November."
General insurers to self-review on conduct and culture
Orr in his speech also clarified that the RBNZ and FMA wouldn't do a conduct and culture review on the general insurance sector, like the ones they did on life insurers and banks.
Rather, the RBNZ has asked general insurers to do reviews themselves.
"A "nothing to see here" mentality is not, and never will be, a sensible response to such an array of serious findings in a sister industry [the life insurance industry]," Orr said.
He said the regulator would follow up with general insurers to track progress.
"How a firm monitors and addresses conduct and culture issues will be a part of our ongoing 'business as usual' supervision with all insurers. We will also monitor insurers to make sure their planned actions are implemented effectively."
Too early to say whether capital rule changes for insurers will be as major as those for banks
Finally, Orr reiterated that the RBNZ's review of the Insurance Act, which deals with solvency requirements, is resuming.
"It is too early to say whether or not our review of insurer solvency will lead to the kind of uplift we have proposed for bank capital," he said.
"However, we do expect that the current 'black line' of a single regulatory minimum limit for solvency will be replaced with a more graduated series of thresholds - and varied regulatory response options - as we have proposed for banks."
Macquarie Wealth Management analysts, in a June reported entitled 'We've seen this movie before', highlighted the potential impacts of stricter capital requirements on insurers.
They warned increased standards could drive some companies out of the New Zealand market, saying life insurers, as well as general insurers headquartered outside of New Zealand or Australia, would be hardest hit.
They said IAG, Suncorp and Tower - all of which are headquartered in this part of the world and dominate the general insurance market - "have the least to fear" because they have "strong excess capital positions at the group level".