Financial firms and major listed companies to be made to disclose their climate-related financial risks; Govt consults on exactly how this should be done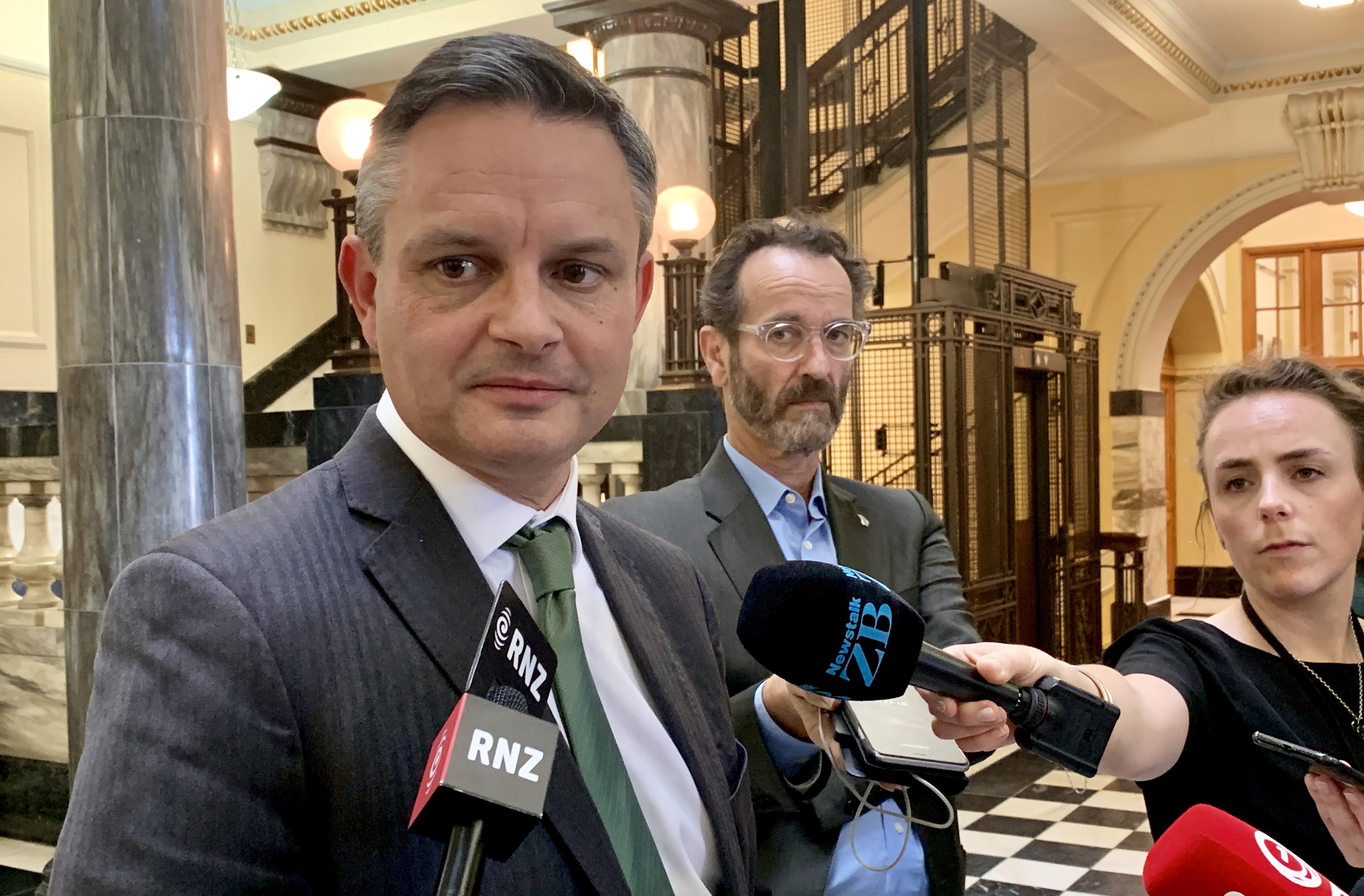 The Government is proposing to require financial firms and major listed companies to include an assessment of their climate-related financial risks in their annual reports.
The Ministry of Business Innovation and Employment and the Ministry for the Environment are about to release a consultation document on a proposed regime based on one recommended by the international Task Force on Climate-related Financial Disclosures.
Australia, Canada, the UK, France, Japan, and the European Union are in the process of implementing similar frameworks.
The Minister for Climate Change James Shaw explained: "We are seeing increasing demand from the private sector for greater clarity and certainty regarding these types of disclosures. We know that some New Zealand businesses are already exploring these, as is the Reserve Bank.
"For example, if we have an airport built on a waterfront that is going to be affected by climate change induced sea-level rise, these risks need to be understood and disclosed, so that both the company and its investors have appropriate information for decision-making.
"Better provision of information will enable financial markets to effectively price in climate change risks and help to safeguard our financial stability. It will also help to identify opportunities, and incentivise further low-emissions and resilient investments."
An explainer by interest.co.nz
Insurers have really led the charge in New Zealand repricing climate risk.
They are using more granular data around floods and earthquakes to charge policyholders for the real risks they pose. This is seeing some premiums sky-rocket.
The consequence is that if it's too expensive or impossible to insure an asset, it loses its value.
If a number of the assets a bank has lent against plummet in value, the bank is left exposed and its bottom line is hit. In the absolute worst case scenario, taxpayers could be called upon to support the bank.
So basically, greater risk-based pricing transfers the risk from an insurer to the asset owner (a household, business, local government, or central government), as well as the institution that lends to them.
In an attempt to reduce their exposure to climate-induced risk, banks are expected to become more selective about who they provide loans to.
If a bank decides it's too risky to lend to a business that uses coal energy for example, because it fears higher emissions pricing and new environmental standards might make it unprofitable, the value of that business falls and its shareholders are hit.
It is from this perspective that there's a push from the Government and Reserve Bank, among their counterparts around the world, for firms to disclose climate risk.
IE the coal-powered business to be more upfront about the financial risks it faces due to changing environmental standards. Or the bank to detail its exposure to high-emitting sectors or coastal property for example.
The consultation on exactly what these disclosures should look like closes on December 13.
Directors' and fund managers' duties under the law
In essence, climate risk is being acknowledged as a material risk to financial stability. The Reserve Bank's focus on climate risk in its recent Financial Stability Reports is testament to this.
Furthermore, law firm, Chapman Tripp, released an opinion on Thursday clarifying the legal obligations of directors and fund managers when it comes to considering climate change in their decision-making.
It concluded that directors may take climate change into account in their decision making and must do so to the extent that climate change presents a foreseeable risk of financial harm to their companies.
Directors of certain companies with public disclosure requirements (eg listed companies) may also have a duty to ensure that material climate risks are disclosed to the public.  
For fund managers (including managers of KiwiSaver and superannuation schemes), the duty to act in the best interests of their investors now requires managers to take climate change risk into account when designing investment policies, where to do otherwise could pose a material financial risk to the investment portfolio. 
Fund managers may also need to implement a climate change investment strategy to future-proof their funds for their investors.