Grant Robertson accuses Govt of pressuring EQC to lower its price tag on remaining quake claims to help reach Budget surplus; Bill English and EQC deny cooking the books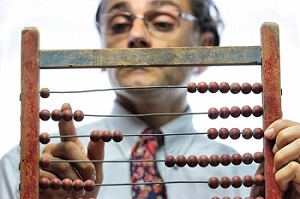 The Earthquake Commission (EQC) is admitting it slashed the amount it expected the remaining Canterbury earthquake claims to cost by a whopping $455 million, without having all the facts and figures.
Labour's Finance spokesperson Grant Robertson points out EQC made this huge reduction, despite there being a number of uncertainties about the cost of remaining claims, to help the Government scrape together its 2015 Budget surplus of $414 million.
He says ECQ acknowledged, at the Finance and Expenditure Committee yesterday morning, that at the end of the last financial year (June 2015), it hadn't finalised a policy for loss of value claims related to Increased Liquefaction Vulnerability (ILV).
It also didn't know the number of properties affected by Increased Flooding Vulnerability (IFV).
For this reason Robertson says EQC was not in position to say it needed $455 million less to settle the remaining Canterbury quake claims; noting even the Auditor General described the level of uncertainty at that time as "very high".
"There were still 22,000 land claims to settle at that point, with a high level of uncertainty as to the cost of the claims," he says.
"Cantabrians will be shocked the claims liability was slashed to politically manufacture the Government's wafer thin surplus.
"It's no wonder Bill English is furiously backing away from any pretence his government can achieve more than a one-off surplus.
"All government departments and agencies were under pressure, and they did this when there was such a high level of uncertainty that I don't believe it was justified.
"There was significant pressure on a range of government agencies to help the government meet its political goal of a surplus, because in reality it's not sustainable."
Finance Minister denies the Government cooked the books
Finance Minister Bill English has responded saying, "Any suggestion that the Government has influenced EQC's accounts in order to produce a surplus is completely incorrect.
"The Government's financial statements are independently prepared by Treasury, and then confirmed by the Auditor General."
EQC's general manager of shared services Gillian Dudgeon assures EQC's reporting was "based on the available data at the time and factored in a risk margin for the remaining uncertainties".
Its Annual Report was also audited by Deloitte on the behalf of the Auditor-General.
She says, "As EQC has settled more claims, received greater legal clarity and more geotechnical data, the uncertainties have decreased. This meant the risk margins have also reduced over time.
"Any reduction in EQC's estimated cost of settlements because of lower risk margins continues to take into account the remaining uncertainties."
She says the modelling used to calculate the estimated liability for land as at June was updated to recognise the fact EQC could provide more certainty over which properties would be available for ILV.
It had also been updated to consider the impact of a December 2014 High Court Declaratory Judgement that ruled Diminution of Value could be used to calculate IFV and ILV claims.
Yet she doesn't make mention of EQC having a policy for loss of value claims related to ILV, or knowing the number of properties affected by IFV, as Robertson points out.
See this story for more on the maths EQC provided interest.co.nz on how it managed to reduce its claims liability by $455 million, and a Cantabrian's accusation that EQC is "lowballing" claimants to reduce its claims liability.