RBNZ on insurance regulation: 'Our role is to prod in the right areas and make sure management are on top of what they need to be on top of, rather than doing that job for them'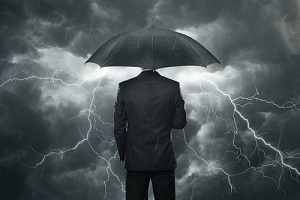 By Jenée Tibshraeny
The Reserve Bank of New Zealand (RBNZ) is not surprised the International Monetary Fund (IMF) has identified a "significant number of shortfalls" in the way it regulates the insurance sector.
The IMF, in its review of New Zealand's financial sector completed a fortnight ago, found that even though the RBNZ's framework for prudential regulation is "well-developed", there's "scope to extend its powers".   
Yet Toby Fiennes, the RBNZ's Head of Prudential Supervision, isn't keen to see the regulator become as "intrusive" as many of the regulators the IMF assesses.
He is comfortable with the fact some of the IMF's recommendations aren't even up for consideration in the RBNZ's review of the Insurance Prudential Supervision Act 2010.
"We run a different model in New Zealand. A model that's relatively low cost," he says, speaking to interest.co.nz.
"We have few people in the regulator, fewer direct demands on insurance companies, and we put a lot more emphasis on making sure that the directors are accountable and that the governance structure within insurance companies is robust. We also make sure insurance companies push out a lot of disclosure to the market."
RBNZ's emphasis on cost efficiency
Fiennes stresses the RBNZ is open-minded to all suggestions made in submissions on the Issues Paper it released in April as a part of its review of the Insurance Prudential Supervision Act.
Yet asked to comment on the general direction he sees the law change going, he says: "We are trying to emphasise cost efficiency in this as much as anything else.
"We think there are some areas where there are simply unnecessary costs - either on us or industry, but usually both - just because of the way the legislation's been designed. We would love to hear from stakeholders about where they think the administration can be reduced."
Fiennes clarifies that more cost efficiency is not a euphemism for less onerous compliance standards.
On-site checks counter-productive 
Yet he believes it's not only onerous, but ineffective for the RBNZ to include checks of client files as a part of its supervision, like the IMF suggests.
The RBNZ therefore hasn't raised on-site supervision as a topic in its Issues Paper.
"We have always had a philosophical approach that's sceptical of the value of detailed on-site checking. It's resource intensive and equally importantly, it can take away from responsibly of management and directors to do their own due diligence."
Challenged on whether this is just a "cop out" on the RBNZ's part, Fiennes says: "One lesson from [the 2008 Global Financial Crisis] is that the supervisors can never go in as deeply as the companies' own staff can. So you're always going to get a more superficial oversight or inquiry from the supervisor compared to the company…
"Our role is to prod in the right areas and make sure management are on top of what they need to be on top of, rather than doing that job for them."
While the RBNZ has the power to remove insurance company directors or other relevant officers if they aren't deemed "fit and proper" for their roles, it has never done so.
"Sometimes the powers, simply by existing, have their own authority and the insurers will take action before we need to," Fiennes says.
RBNZ can 'promote confidence' not 'protect policyholders' 
The other rift between the IMF's recommendations and the RBNZ's focus in its review of the Insurance Prudential Supervision Act 2010, is around whether it should be mandated for it to specifically protect policyholders.
"The word 'protect' is quite a loaded one," Fiennes says.
"It implies you can never ever lose anything. We can't promise that. It is wrong to try to. But we think the measures we put in place to promote the confidence of the sector are delivering a good, fair deal for policyholders."
While the RBNZ is seeking feedback on the IMF's suggestion to extend the statutory fund protection we currently have to non-life policyholders, it is opposed to starting a policyholder compensation scheme.
This sort of scheme, adopted in Australia, Britain, Europe and much of Asia, sees insurers pay levies to build up a fund that can be used to pay out claimants if their insurer goes bust.
Fiennes says a policyholder compensation scheme isn't appropriate for New Zealand, as both the general insurance market, and the risks it's exposed to, are concentrated.  
So if there was an earthquake bad enough to see one insurer go under, it's likely there would be other insurers in the same boat.
"It would take an extremely long time to build up a fund that would cope with that. You are then essentially putting government on the hook to stand behind it."
Fiennes points out we already have the Earthquake Commission, which is the first line of defence for the public in the event of a natural disaster.
Furthermore, he says there are moral hazard difficulties with policyholder compensation schemes.
"If a board of directors of an insurance company knows that if their insurance company goes bust, everyone's going to be fine, it clearly creates incentives for them to take more risks with their policyholders."
Local incorporation tensions
As for ways the RBNZ is looking to increase its oversight, it is seeking feedback on the possibility of requiring all insurers doing business in New Zealand to be locally incorporated.
While most major insurance companies are locally incorporated, QBE and AMP are the two big ones that operate through New Zealand branches.
Fiennes says mandatory local incorporation poses a number of tensions.
On the one hand, the cost of local incorporation versus the benefits of operating in a small market may prevent insurers from doing business in New Zealand.
"Furthermore, a branch does benefit from the solvency and the overall support of the group/parent, whereas the subsidiary just has its own resources unless the parent agrees to support it voluntarily, which does happen.
"On the other hand, any branch is only as good as the whole. And it's hard for us to get a good understanding and get good assurance about the solvency of the insurer as a whole - other than through the home supervisor. And we're not always well placed as a small country to have a deep relationship with every supervisor around the world.
"The real risk that we're concerned about is there could be some sort of preference to home policyholders."
The RBNZ is open to another way of addressing this problem - requiring an overseas insurer to hold a certain amount of assets in New Zealand. This is the path Australia has gone down.
Asked whether moving to an Australian model of regulation in this respect would be helpful, Fiennes says: "Not necessarily.
"There are some areas where it makes sense to move to the Australian regime because we've got a lot of companies here. For example, it reduces the cost of compliance if we have a similar approach to reporting or requirements [for] fit and proper people so they can transition between countries.
"For local incorporation, actually, it's about sovereignty. So we may have a very different criteria."
While this issue is a core part of the RBNZ's legislative review, Fiennes says: "The debate is still the same as it was in 2009 when we started introducing the legislation.
"It's a trade-off between relative freedom of movement and establishment of overseas insurers by way of branch, versus the need to add protection for New Zealand policyholders."
A graduated approach to solvency 
Solvency is another one of the RBNZ's major focuses in its review of the Act.
The Issues Paper suggests the regulator could apply a more graduated approach in overseeing an insurer's solvency. This could be done by identifying a sort of trigger point, which if crossed could spark the RBNZ to require the insurer to make a special recovery plan, even though they haven't breached their minimum requirements.
"We would be looking to set the top one of those where we expected insurers that were well managed to be above for the vast majority of the time," Fiennes says.
*This article was first published in our email for paying subscribers early on Wednesday morning. See here for more details and how to subscribe.