Experts divided over whether policyholders will emerge from banks' 'life insurance business ditch' better off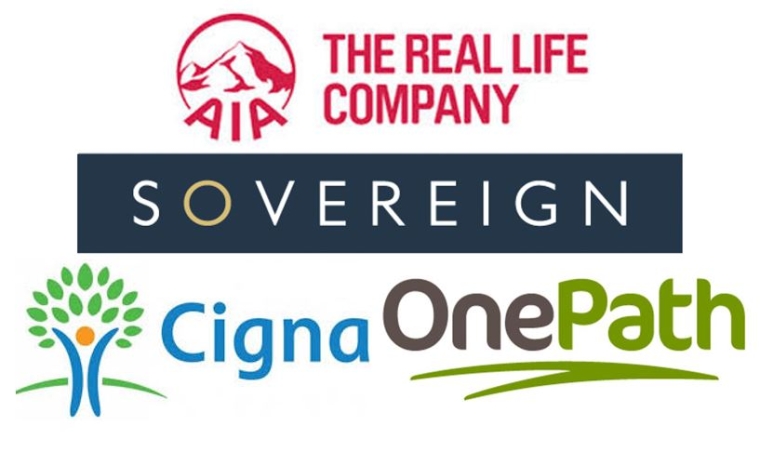 By Jenée Tibshraeny
New Zealand's life insurance market is consolidating as the Australian-owned banks sell their life insurance businesses to multinational insurance giants already established in New Zealand.
ANZ New Zealand on Wednesday announced it has agreed to sell OnePath Life to Cigna Corporation.
ASB's parent, CBA, is in the process of selling its Australian and New Zealand life insurance businesses - CommInsure and Sovereign - to AIA. 
AMP's life insurance business is believed to be on the block. It's continuing to "progress" its "portfolio review", but is "currently prioritising the performance of the business, board renewal and the appointment of a new CEO".
BNZ underwrites its own life insurance, however its Australian parent, NAB, sold 80% of its life insurance business to Nippon Life in 2016 and is believed to be trying to flog off its remaining stake.
While Asteron Life remains committed to the New Zealand market, its parent - Suncorp - is considering selling its Australian life insurance business. 
Westpac continues to underwrite its own life insurance in New Zealand and Australia.
Why the shift?
The reasons behind banks' moves away from life insurance are multifaceted.
They can partially be attributed to the Australian Prudential Regulation Authority in 2014 announcing more stringent capital requirements, affecting "conglomerate" banking groups "that have material operations across more than one APRA-regulated industry and/or in one or more non-APRA-regulated sector".
All the banks listed above were among the nine banks APRA said would be affected by the change.
Accordingly, ANZ's Group CEO, Shayne Elliott, in April 2017 told interest.co.nz: "We've got to make sure our resources and capital is being allocated where we can do extraordinarily well…
"We would rather put our financial and intellectual capital into our core businesses around being the best bank for people who want to buy and own a home, or people who want to start and run a small business."
The Reserve Bank's review of the Insurance (Prudential Supervision) Act, as well as major regulatory changes around the conduct and remuneration of financial advisers in Australia and more recently in New Zealand, may also have incentivised banks to put life insurance in the "more effort than what it's worth" basket.
Where does this leave policyholders?
The verdict is mixed.
Financial services consultant and the head of Chatswood Consulting and Quality Product Research, Russell Hutchinson, is upbeat on the changing landscape.
He maintains companies that focus solely on insurance are best placed to navigate the regulatory hurdles facing the industry.
"Almost every piece of regulation that touches the insurance industry either has been changed, is changing, or will change," Hutchinson says.
"That kind of disruption has been a factor for these banks; worrying about this insurance asset and perhaps not necessarily knowing how best to optimise that."
Specialist insurers, however, need to respond to the changing landscape for their survival, so will make whatever investments are necessary to do so.
In AIA and Cigna's cases, Hutchinson notes they've been through almost the same types of insurance law reform in the UK as New Zealand faces.
However Melville Jessup Weaver principal and actuary, David Chamberlain, maintains banks' ditching their life insurance businesses isn't "necessarily" good for consumers.
He believes banks are more incentivised than insurers to offer good products and services to retain customers.
Banks' insurance customers may also have mortgages, term deposits, KiwiSaver accounts, credit cards, etc with them, so if they lose an insurance customer, they risk losing a profitable mortgage holder, term depositor, etc.
The stakes aren't as high for insurers, he believes.
Is the life market heading down the same path as general?
Chamberlain is also worried about the consolidating market reducing competition.
AIA's acquisition of Sovereign will result in more concentration than Cigna's acquisition of OnePath Life.
Being New Zealand's largest life insurer, Sovereign received $715 million in premiums in the 2017 financial year, while OnePath Life received $200 million.
AIA also has a greater presence in New Zealand than Cigna, receiving $143 million in premiums in 2017, versus Cigna's $87 million.
This doesn't faze Hutchinson, who notes there are still a number of companies competing in the life insurance market.
He maintains it's at least a couple of acquisitions away from becoming as concentrated as the general insurance market, in which IAG and Vero hold a share of over 70%.
Hutchinson admits that because Sovereign and AIA both sell their products through intermediaries, it's likely they'll merge some of their product offerings over time.
Conversely, he believes Cigna will want to maintain differentiation between products to make the most of the adviser market the OnePath Life acquisition will give it access to.
*This article was first published in our email for paying subscribers. See here for more details and how to subscribe.