Goldsmith takes pity on banks for having to invest $1 million on IT upgrades needed to disclose KiwiSaver members' fees in dollar terms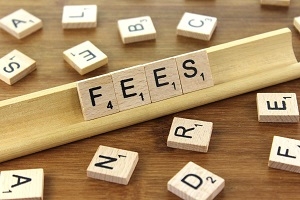 The Government has announced KiwiSaver providers will have to start disclosing their fees in dollar terms in their members' annual statements.
Yet the Commerce and Consumer Affairs Minister Paul Goldsmith is being criticised for buckling to banks' lobbying, by giving providers until 2018 to implement the changes.
"Providers not able to include a dollar figure for fees in 2017 annual statements will be required to disclose total fees as a percentage," he says.
Referencing the New Zealand Bankers' Association's submission to a discussion document on the issue, Goldsmith says: "Some providers have indicated they need to make IT system changes and will not be able to provide a dollar figure for fees by next year."
In a Cabinet paper he explains: "While a few providers already include this information [ie ASB, Kiwi Wealth, Simplicity], there will be implementation costs for the majority that do not.
"Many providers (or their back-office administrators) will need to build or purchase computer-system upgrades to enable this information to be collected. Feedback from providers indicates that these costs will be approximately $1 million, subject to final regulatory requirements."
Competitor tells banks to suck it up
Goldsmith acknowledges KiwiSaver members may have to pick up some of the costs, but says they'll end up better off in the long run.
"While these costs may be passed on to investors, if they take action as a result of the information they receive about their retirement savings there are likely to be net benefits for them over the longer term through increased retirement savings.
"I also believe that improved transparency about fee disclosure will enhance competition amongst providers, spurring them to communicate more effectively to consumers about the fees they charge and competing on price to a greater extent."
He says providers "should be working toward providing their members with this information sooner than the regulatory deadline".
The chief executive of Simplicity - a new not-for-profit KiwiSaver provider that markets itself as having low fees - says this isn't good enough.
Sam Stubbs says: "Sadly the banks have pulled the wool over the Minister's eyes with their claim that they need to make system changes, at a cost of $1 million to disclose these amounts. 
"Meantime over the next 12 months, these banks will charge $160 million in hidden fees to their KiwiSaver clients. We can see why they lobbied so hard.
"They will also make $4.5 billion in profits in that time. How about they spend $1 million of that $4.5 billion in telling the truth about how much their KiwiSaver clients are being charged."
KiwiSaver members over-charged and under-informed for nine years
Goldsmith, in the Cabinet paper, admits the Government has taken a light-touch approach towards regulating KiwiSaver since its inception 2007, despite its members paying relatively high fees.
"The current regulatory requirements are minimal and do not provide investors with enough information to make informed decisions about their retirement savings," he says.
"In the absence of regulatory requirements many providers are only disclosing the fixed member fee (average member fee is $32 per annum) on the annual statement and do not disclose the other fees that are charged to the fund.
"The partial disclosure of fees in annual statements can lead consumers to assume they are paying fewer fees than in reality. These fees are not insignificant: in the year to 31 March 2016, on average KiwiSaver investors paid $125 in fees and other expenses…
"A New Zealand Treasury report last year found that KiwiSaver fee levels appear to be in the upper half of comparator countries and well above the extremely low fees available in some markets, such as, Finland, Israel and the United Kingdom."
Goldsmith undecided on merits of retirement savings projections
As a part of the changes to KiwiSaver annual statements, providers will also have to disclose the total amount their members' accounts grew by over the year and a summary of transactions, detailing the money that's gone in and out of the accounts.
Yet Goldsmith has once again listened to the banks and stopped short of requiring KiwiSaver providers to disclose projections of what their members' retirement incomes will be.
Rather, he has left the door open on the matter, saying he will make a call on this once he's received more advice - particularly around the "unintended consequences" of these projections.
He says: "Including a projection on the annual statement would have high implementation costs for providers.
"During consultation a number of providers also noted the significant investment they had already made into their existing online retirement income calculators.
"They also expressed concern that part of their unique offering was their bespoke retirement income calculator, which used their own set of assumptions."
Goldsmith acknowledges: "A number of countries require a personalised projected pension balance to be provided to members. The United Kingdom and Ireland prescribe the method of calculation, while other countries allow providers more flexibility."
He admits a projection could be a reality check that encourages some members to up their savings, yet fears it could "dishearten" others, and "make them less engaged".