Local Government Minister reveals - amidst campaigning by the Infrastructure Minister and Auckland Mayor - Cabinet's to consider legislation to make organisations like Auckland Transport more transparent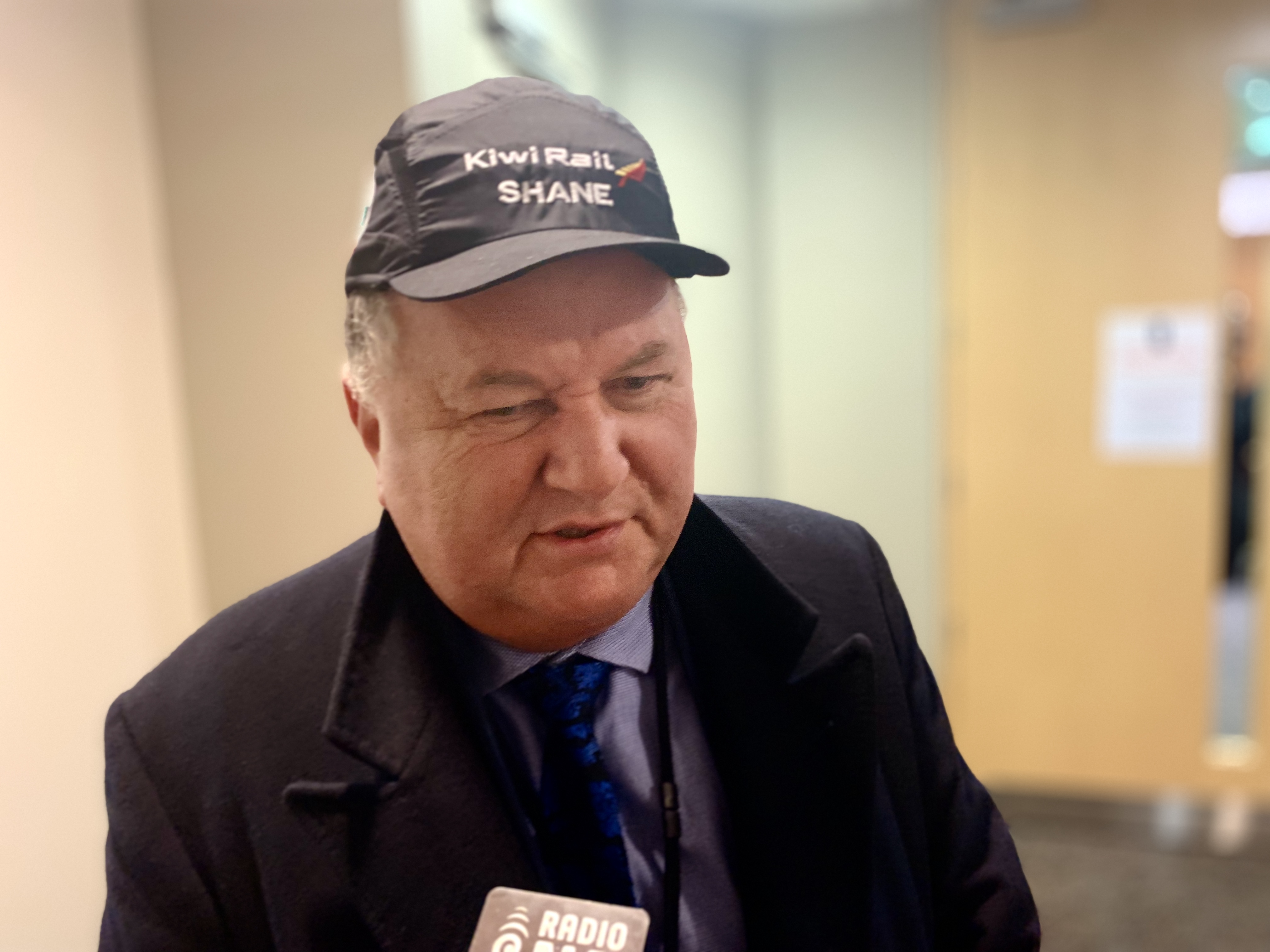 Auckland Mayor Phil Goff may have found himself an uncanny bedfellow - at least momentarily - in Infrastructure Minister Shane Jones.
Jones on Thursday had a go at Council Controlled Organisations (CCOs) - Auckland Transport in particular - for being a law unto their own.
His gripe was that being designed to operate at arms' length to councils, they lacked accountability to ratepayers.
"They need to be brought back under democratic mandate," Jones told the Economic Development, Science and Innovation Committee, as he answered questions on funds allocated to infrastructure in the Budget.
Jones later told interest.co.nz he had been "lobbying" Local Government Minister Nanaia Mahuta to introduce legislation to "bring the CCOs and their culture of arrogance and non-accountability to heel".
Mahuta responded: "He hasn't really lobbied me directly, but what I can say is there is a level of concern reflected from councils about issues around transparency of the operating functions of CCOs (in particular commercial CCOs)… in terms of what they do and how they're accountable to their main shareholder, which are councils."
She expected to bring draft legislation before Cabinet to address the matter in coming weeks.
'Goff for Mayor'
Meanwhile Goff's pledging to commission an independent review to examine the effectiveness of CCOs, if re-elected in October's local body elections.
"There are clear examples where the CCOs have been effective in carrying out their roles," his campaign website said.
"Equally there have been occasions when Council and members of the public have expressed frustration at actions seen as not consistent with the expectations of elected representatives or the community, and have inadequate means by either to hold them accountable.
"Elected representatives have expressed frustration in CCOs not delivering key projects and strategies event mandated by the Governing Body…
"As legislative change would be needed to implement reforms, Council will consult and work closely with Government as part of this process."
Goff noted some 75% of the Council's service delivery functions were placed in the hands of CCOs.
'KiwiRail SHANE'
Put to Jones, he said: "Phil is all hat and no cattle. I know of no single proposal he's brought to the Government."
Jones said CCOs needed to "act in a unified, coherent way" if New Zealand is to overcome its infrastructure deficit".
In the Committee he criticised Auckland Transport for not getting its Penlink project - a new highway that will connect Whangaparaoa with State Highway 1 - off the ground sooner.
"I just can't understand why these things take so long, which is why these CCOs need to be reined in," he said.
Auckland Transport didn't want to wade into a political debate, but pointed out how under the Auckland Regional Land Transport Plan, funding for Penlink will only become available from 2025.
"That timing for the project depends on prioritisation with other projects in the Regional Land Transport Plan and Auckland Council financial constraints," a spokesperson said.
Following Jones' appearance before the Committee as Infrastructure Minister, he appeared in his capacity as Regional Economic Development Minister.
Wearing a "KiwiRail SHANE" baseball cap, he somewhat ironically fielded questions from Committee members from the Opposition about the Provincial Growth Fund's supposed lack of accountability.
'A complex environment'
Coming back to CCOs, comments Auditor General Phillippa Smith made in a 2015 report put some context around the matter.
"CCOs operate in a complex environment," she said.
"Unlike a privately-owned entity, a CCO must meet the expectations of both its shareholders and its community. It operates in a political environment and is accountable to its community for its use of community assets or ratepayer funds."
Other examples of CCOs include Watercare, Auckland Tourism, Events and Economic Development, Panuku Development Auckland and the Basin Reserve Trust.